SEHA Gazprom PRESS team picks 'Best 7' for November
01.12.2016.

•

SEHA GAZPROM LEAGUE.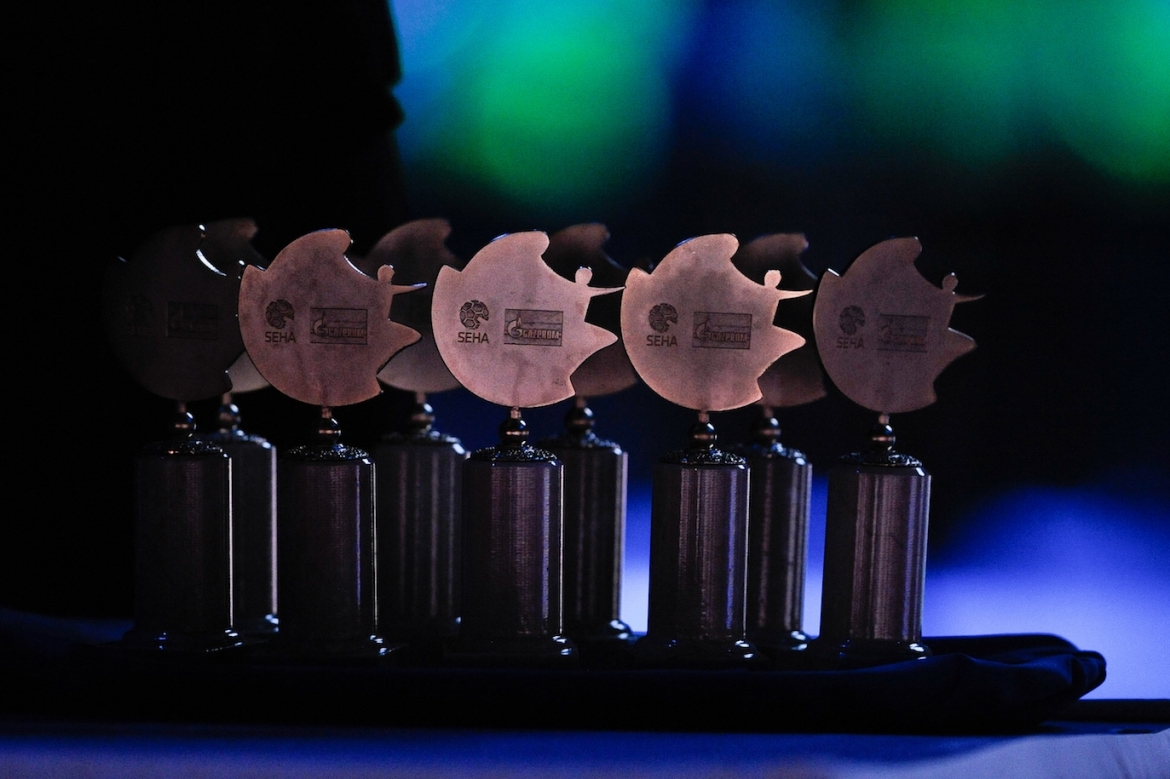 After only 11 matches in November and in a specific situation with both PPD Zagreb and Vardar playing only a match each, SEHA Gazprom PRESS team comes out with 'Best 7' for the month behind us. For the first time this season there are players from Metalurg and Izvidjac in it so take a look.
Goalkeeper
Darko Arsic, Metalurg
Experienced, occasional Serbian national team player has proved to be a real reinforcement for the young team from Skopje. His cold-blooded performance was a key for their win against Izvidjac and has almost managed to help Metalurg make a stunner of the month defeating Vardar.
Left winger
Vanja Ilic, Metalurg
Serbian national team player came to Skopje as a replacement for injured Martin Marcec and with him in their roster, Lino Cervar's team has gained whole lot of things starting with faster transition, fancy moves and confident scoring. And by that, Ilic is one of team's best scorers.
Right winger
Blaz Janc, Celje Pivovarna Lasko
November is just one another month in which this extraordinary player demonstrated full width of his potential which is making the whole Europe go crazy about him. Amazing 13 goals in a Slovenian derby against Gorenje and 9 in a tough matchup versus Zagreb. Simply unstoppable!
Line player
Viecheslau Shumak, Meshkov Brest
Meshkov's line looks like a luxury possessing with trio Stojkovic, Babichev and Shumak. Last one gets least chances to show what he can but everything he got from coach Bebeshko, and he got it against both Veszprem and Ljubuski, he used in an amazing manner promoting himself from one of team's best defensive option into its best scorer.
Left back
Josip Sarac, Izvidjac Central Osiguranje
Young Croatian national team player in Izvidjac' jersey uses his SEHA minutes among seniors amazingly making himself team's leader a lot earlier than it was expected. Tough defense, efficient attacking combined with high rhythm for Izvidjac resulted in the first victory of the season.
Middle back
Miha Zarabec, Celje Pivovarna Lasko
Celje's PC is a must-have in case they want to deliver a solid performance. Tempo and rhythm he dictates are already famous throughout whole Europe. He takes responsibility when he has to and knows when to go for goal. His role is not easy at all with Celje's young team competing in two tough competitions - SEHA Gazprom League and EHF Champions League.
Right back
Laszlo Nagy, Telekom Veszprem:
Veszprem suffer when they are without Laci. It was visible in CL but luckily for Hungarians not in SEHA derby in which they've managed to come out as winners against Meshkov with captain leading them all the way. Little things usually make difference and Xavi Sabate surely knows how to recognize it with Nagy on board.
Coach
Zdenko Grbavac, Izvidjac Central Osiguranje
If there is a coach who is really having a rough time this season with a young team among 'wolves' then it surely has to be Zdenko Grbavac. He's managed to achieve his premier win in SEHA League despite of many saying it is a mission impossible. He however says it was not the last one…