EHF EURO Croatia 2018 Qualifications – Big victories for Belarus, Macedonia and Serbia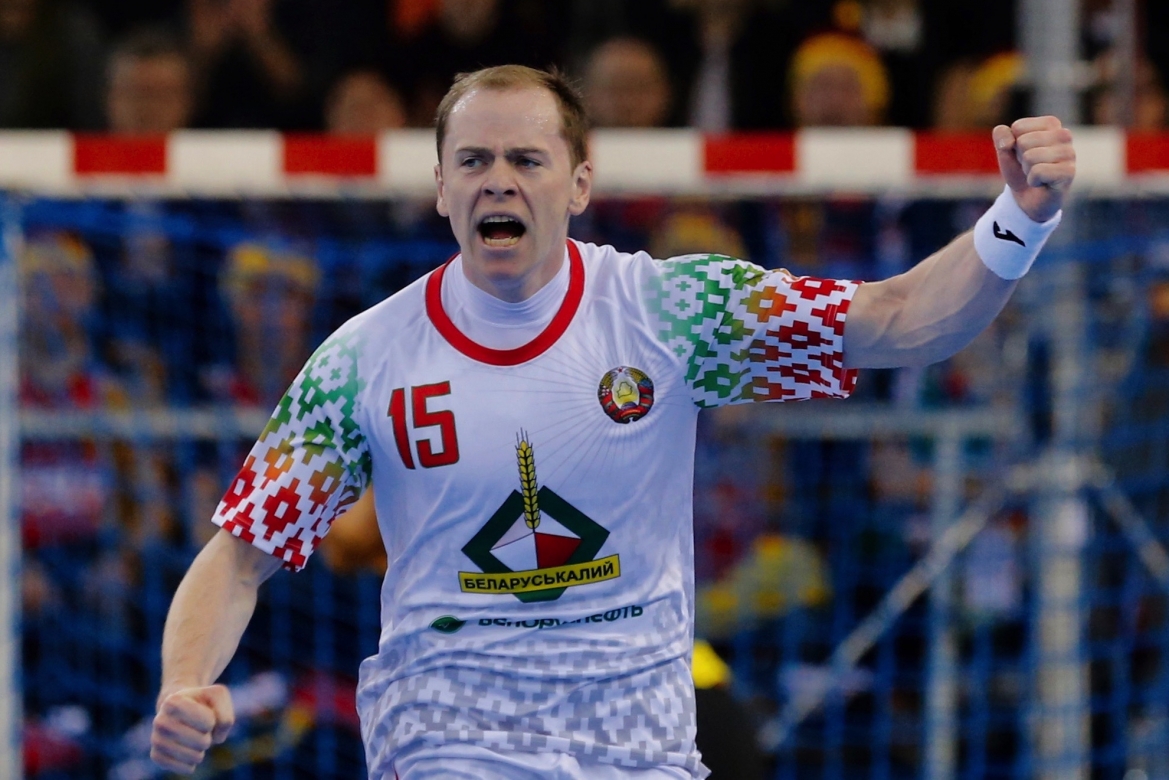 Round 3 of EHF EURO Qualifications is now behind us and it was loaded with great matches and surprising outcomes. The fact that two 2017 WCh medallists - France and Slovenia were dominantly defeated suggests that there are more and more quality national teams in Europe eager to go all the way and catch a final tournament ticket. It was not a bad week for SEHA representatives either with 8 national teams going for 4-3-1 score (victories - draws - losses). We're bringing You full group-by-group EHF EURO Qualifications Round 3 recap!
In one of the most interesting matches of qualification Round 3 Hungarians were just seconds away from yet another stunner against favored Danes. However, Eggert was precise from last-second 7-meter shot and Denmark have managed to leave Budapest with a point. Lekai was leading Hungarians in attack scoring 7. In the second match Latvia did not manage to grab first points in the campaign with the Netherlands celebrating an away 27:29 victory.
Belarusians have in Minsk managed to reach a big home win against Poland. Karalek was once again leading Belarus scoring 7 goals in a dominant 32:23 victory. Serbs have in second match of group 2 managed to end Romanian domination defeating them 22:23 away from home on Nenadic' buzzer-beater. Upper mentioned was also best Serbian scorer of the match with 7 goals.
In group 3 Spaniards have managed to prove the favorite role in a harder than expected away win against Austria (29:30). Another SEHA representative in the competition - Bosnia and Herzegovina, has managed to reach premier win in qualification campaign in an away fixture against Finland. Panic was unstoppable with 9 goals.
Unbelievable Kiro Lazarov was once again leading Macedonia in a tough home-court face-off against Iceland. Barcelona's back-court bomber was their best scorer with 11 goals in 30:25 win. Ukrainians have managed to beat Czech Republic 26:23 successfully climbing the standings ladder.
Slovenians have on the other hand suffered a tough home-court loss against Germany. Dolenec and Bezjak have scored 5 each but even that was not enough to stop Germany from sailing towards a clear 32:23 win. Portugal have in the other match in the group managed to stun Switzerland (25:27) away from home.
In a SEHA derby of EURO Qualifications in Hlohovec Slovakia has with a last-second 7-meter goal by Lukas Urban reached a 27:27 draw against Montenegro. SEHA players were leading the score-list with Urban finishing the match with 9 and Borozan going for 11. In the second match of the day Swedes have managed to once again prove quality level they at the moment have displaying one another great performance defeating Russia 29:21 away from home.
Match of the round in group 7 surely was the one between Norway and France - rewind of WCh finals in which Norwegians have managed to prove that they've, at least this time, managed to find a way to fight and beat France 35:30. In the second match in group 7 Lithuanians have managed to reach an away 29:33 win in Belgium.
GROUP 1
Round 3: Latvia - Netherlands 27:29, Hungary - Denmark 25:25
Standings: Denmark 5 (+22), Hungary 5 (+9), Netherlands 2 (-8), Latvia 0 (-23).
GROUP 2
Round 3: Belarus - Poland 32:23, Romania - Serbia 22:23
Standings: Belarus 4 (+15), Romania 4 (+7), Serbia 4 (-3), Poland 0 (-19).
GROUP 3
Round 3: Austria - Spain 29:30, Finland - Bosnia and Herzegovina 27:32
Standings: Spain 6 (+25), Austria 2 (-4), Bosnia and Herzegovina 2 (-5), Finland 2 (-16).
GROUP 4
Round 3: Ukraine - Czech Republic 26:23, Macedonia - Iceland 30:25
Standings: Macedonia 4 (+4), Ukraine 4 (-1), Czech Republic 2 (+3), Iceland 2 (-6).
GROUP 5
Round 3: Slovenia - Germany 23:32, Switzerland - Portugal 25:27
Standings: Germany 6 (+21), Slovenia 3 (-4), Portugal 3 (-9), Switzerland 0 (-8).
GROUP 6
Round 3: Slovakia - Montenegro 27:27, Russia - Sweden 21:29
Standings: Sweden 6 (+27), Slovakia 2 (-4), Russia 2 (-8), Montenegro 2 (-15).
GROUP 7
Round 3: Norway - France 35:30, Belgium - Lithuania 29:33
Standings: France 4 (13), Norway 4 (+11), Lithuania 4 (-10), Belgium 0 (-14).