Domen Makuc extends his contract with Celje PL until 2022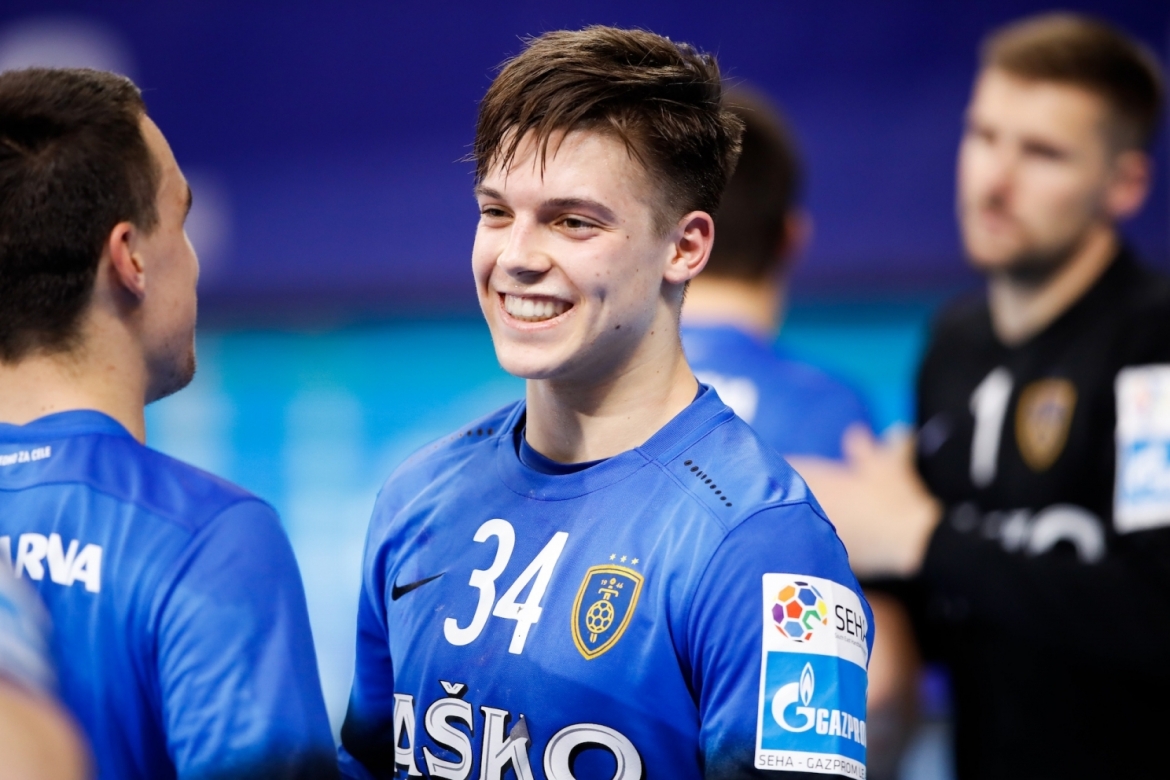 One month before his 18th brithday, Celje PL have secured the services of one of the most talented centre backs in Europe untiil 2022. The youngster Domen Makuc became the first player born in 2000 or later to score in the EHF Champions League.
The 17-year old has signed a contract with the Slovenian champions for 4 more years! Makuc has been a part of the first team since the 15/16 season, and has put his talent in display ever since. He was particularly impressive at the SEHA – Gazprom League Final 4 in Skopje. In the semi-finals against PPD Zagreb, Makuc scored 5 goals and had 1 assists, and he was even better against Meshkov when Celje PL secured the third place- Domen had 5 goals and 3 assists. In 16 SEHA appearances in total, Makuc scored 21 goals and added 15 assists.
This is great news for Celje PL, as they get to keep the talented Slovenian for a pretty long period. No doubt Makuc will continue his rapid growth next season.