WCh 2019 Day 7: Croatia routinely versus Bahrain, Spain too much for Macedonia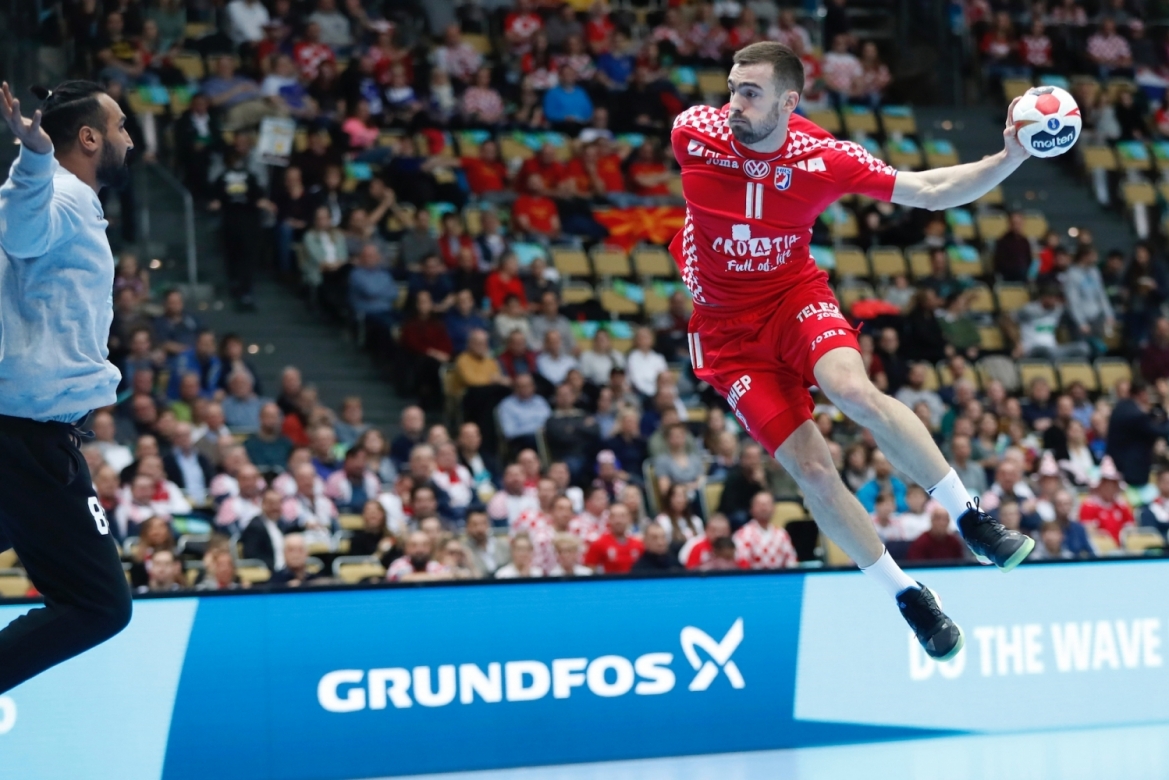 World Championship has reached some of the most important matches in preliminary round. Yesterday, Serbia achieved their first win of the tournament against Korea. Today, Croatia remained perfect in an easy win against Bahrain, while Macedonia battled against the European champions Spain, ultimately recording a tough loss.
Group B: Croatia – Bahrain 32:20 (19:9)
After three wins to start the tournament, Croatia had another test against Bahrain, winning quite easily. Lino Cervar also got a chance to rest some of his key players like Domagoj Duvnjak, Zlatko Horvat and Igor Karacic. It was clear from the very start that Croatian team is superior, holding a double-digit lead for a large part of the match and almost the entire second half. In the end, it finished with +12 for Croatia, a result that was somewhat expected. Manuel Strlek led Croatia with 11 goals, but some SEHA players also shined. PPD Zagreb's Damir Bicanic and Nexe's Ivan Vida scored 5 goals each. Vida's club teammate Marin Sipic scored one goal, same as PPD Zagreb's left wing David Mandic. The last match of preliminary round for Croatia will be against Spain tomorrow.
Group B: Macedonia – Spain 21:32 (12:13)
It was a big match for both teams, but especially for Raul Gonzalez and his assistant and successor at Vardar - Roberto Garcia Parrondo. It was clear that this meant more than two points for everyone! First half of this big match was marked by incredible goalkeeping performance by Mitrevski and Perez de Vargas. Both teams missed quite a lot of shots, but Spain went to the break with a positive result, despite Macedonians leading on many occasions. Veterans Kiril Lazarov and Raul Entrerrios pushed the pace for their teams. However, Spain had a furious start to the second half, taking advantage of Macedonian mistakes, and it resulted in 4 goals in just over two minutes to start the half. It was enough for Spain to create the separation until the end of the match and claim two precious points with a big win in the end. Former Metalurg pivot Peshevski scored 6 goals, Kiril Lazarov had 5. Metalurug's Tankoski managed to score his first goal of the tournament, while Stoilov and Serafimov remained scoreless. Former SEHA players were in good form for Spain, Daniel Dujshebaev had 4 goals, his brother Alex scored 2, same as Joan Canellas. Macedonia will look to proceed to Main Round as they will need to defeat Iceland tomorrow.
Argentina and Manolo Cadenas got their first victory of the tournament. They beat Angola 33:26, which means they now have 3 points overall. To proceed to the Main Round, they need to beat Qatar in the last match.