Great derby - Josip Valčić: ''Vardar is really strong but we are favorites too''
26.10.2013.

•

SEHA GAZPROM LEAGUE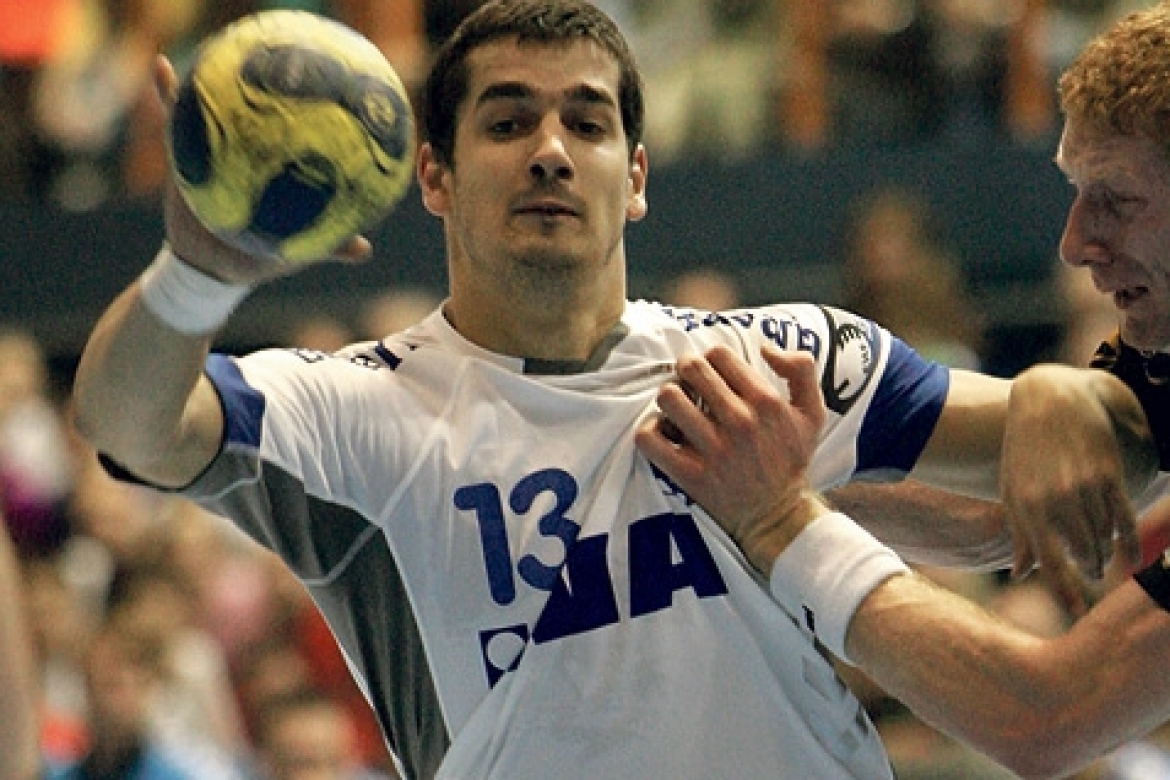 Josip Valčić is maybe the most important player of Zagreb's young team this season. Experience from playing EHF's CL and for the national team has made him the leader of the team that will try to defend last season's title. Enough for a few questions...

What do you think of SEHA GSS this season and how much is is helping you?
SEHA is advancing and it is great to have such a strong league with strong opponents to prepare better for CL. It keeps us in a rhytm and without that it's hard to stay on high level. We have always spoken about the fact that we need more hard and competitive matches and now we have it. I believe that it will be visible in near future in our quality. Speaking of the league itself, progress is visible on multiple levels, especially in organization. It's becoming a pleasure to play this league.
Zagreb is SEHA's champion but not this season's favorite?
I agree, there are no favorites. Players are coming, cubs are getting stronger in a way they never have. Vardar has definitely bought the most, Tatran has the same team for 3-4 years which is a great thing, Lino Červar is doing a fine job in Metalurg which is not something new anymore and we're also here - young, dashing, rising. And on top of all that we have showed last year what we can although we weren't favorites…
Great derby on Sunday, Vardar coming to Zagreb?
Results in the CL have shown that Vardar is maybe even favorite number one this season in SEHA GSS. Russians are great as well as two Spaniards. Those were some great reinforcements on a strong team they have had last season. They're investing much, building new hall, having great supporters with a great atmosphere in the club. This will be a great match for us to see how strong we are in terms of SEHA league and we'll of course do our best to show that we are also favorites in such strong matches like this one.
How to bring supporters to sport halls to watch handball?
Hard question for me. In this situation… Everybody is doing the best they can in the club and around it and I believe we're playing good handball. Sutinska Vrela are great but they're little bit out of hand, far away. No matter what we have to do our best for good results because that is the only thing that can bring crowd back. 9,000-10,000 visit in CL is great but I don't see reason for it not to happen on SEHA because matches are really good and attractive.
Zagreb is having big ups and downs this season, just like last year. Are you in your opinion progressing?
I believe that we are and that it will be visible soon. We have changed a lot of things in our game and things will get better. We expected a win in Brest but long journey and other things stopped us, We have played a bad match but we're going on. Tatran was for example something completely different, a proof that we can.
And how about Champions League?
It still shouldn't be compared. Veszprem is simply too strong. Importaant thing for us is to reaach our goal and that is to qualify for the Last 16 maybe even as a third team of the group after Veszprem and Löwen which would be great.
After you came back to Zagreb you have decided to stay here, just like your brother Tonči?
I have played in Germany but I came back for the family. I have two children and daughter has just started to go to school. I am surely not sorry, I fell great, motivated, doing best I can and I believe I can help make this team better. I also really glad Tonči is here, he means us much because of his experience in winning titles and being one of the best defensive players. Very importan player for us.