First home win for Borac, Nikolić's 7 goals in debut
26.10.2013.

•

SEHA GAZPROM LEAGUE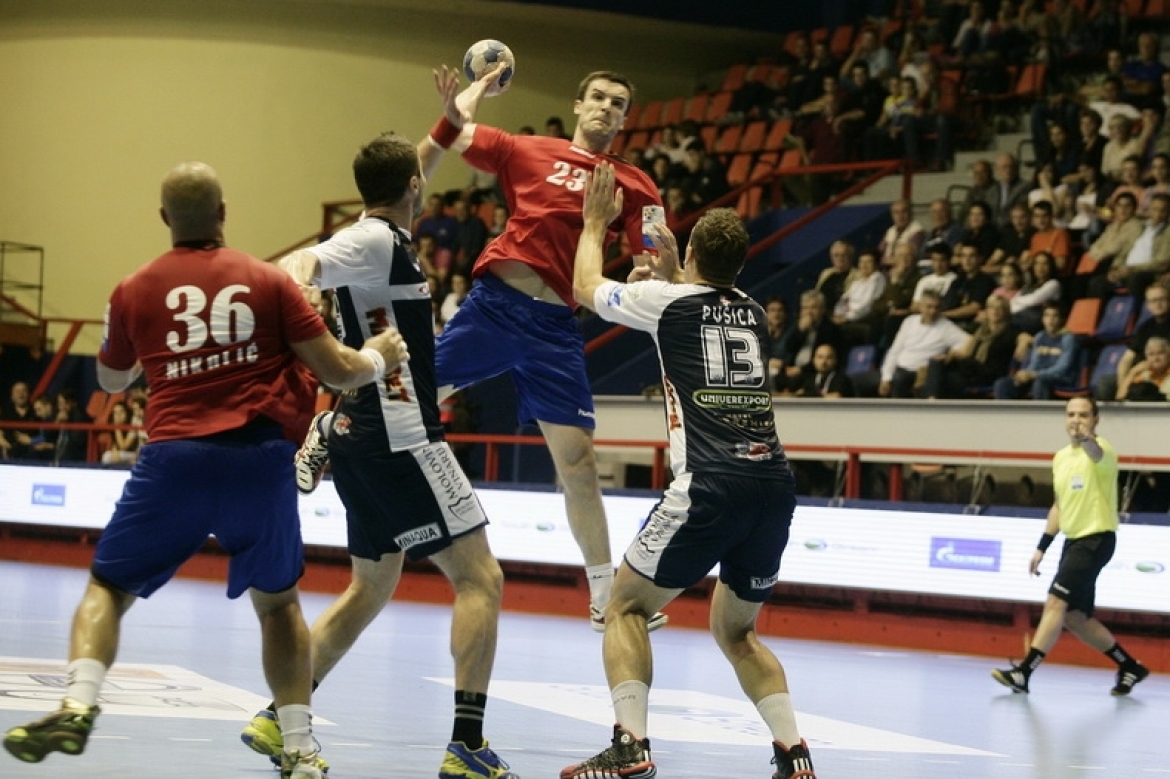 Borac m:tel has won the first home match in SEHA GSS league. In Borik hall in great and exciting game they have beaten Vojvodina. That is Borac's second win this season after a win few days ago in Beograd against Partizan and because of that Boarc is no longer last positioned team of the league.

RatkoNikolić has proved himself as the great reinforcement in his first official match playing perfect first half. In the second half Trivundža, Bezbradica and Obradović have along with goalkeeper Blažević taken Borac to this great win in the end. In the last minutes of the first half it seemed like Vojvodina is going to win the match as they have caught Borac and even taken the lead after the first 30 minutes. But huge motive Borac's players had in front of their supporters could lead them nowhere but to win.
Bojan Crnomarković, Borac's coach:
This is huge win for us. We have made some changes in our team and Nikolić and Blažević are, as we can see, great reinforcements. Vojvodina was great opponent today but we wanted this win too much. I am really satisfied with today's performance.
Ratko Nikolić was one of Borac's heroes:
For the beginning I believe we have played above our possibilities and in my opinion we will get better each day. This is really a great win and I am happy we've made our crowd proud.
Momir Rnić, Vojvodina's coach:
Borac has had an extraordinary motive today. We were playing slowly, we had a lack of concentration which has, in my opinion, decided the match. Problem might also be a hard week that is after us and a match with Zagreb. Congrats to Borac.
Aleksandar Pilipović, Vojvodina's player:
Details have made the difference. It was a second match for us in only a few days in which we were close. But, we have to get up, look forward and train hard. We have had no good idea for the last attack.
In the next round Borac will play Vardar in Skopje and Vojvodina will host Metalurg.