NEXE's young team proved perspective but injuries are making the situation harder
03.11.2013.

•

SEHA GAZPROM LEAGUE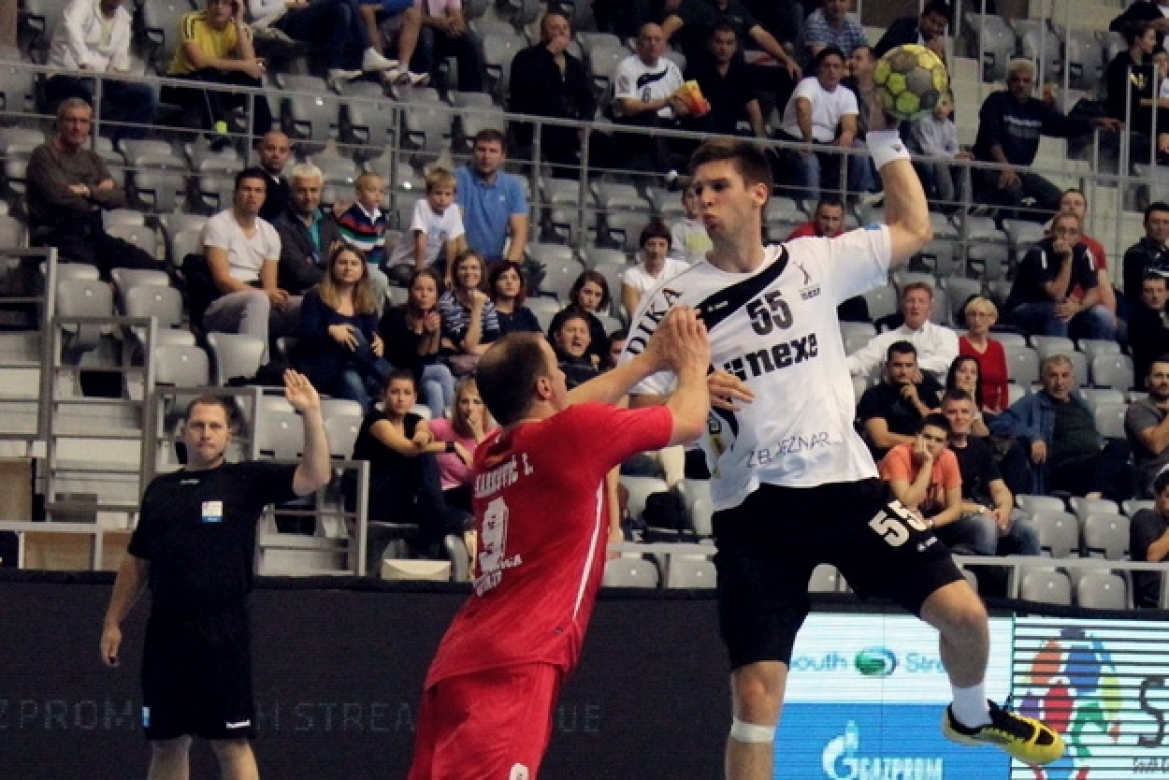 After eight rounds of SEHA Gazprom South Stream league and two months after regular season's beginning handball players from Našice can be satisfied with what has by now happened. NEXE is currently in fifth place. Also, during the first part of the season they qualified to the third round of EHF's Cup, so they are near to reaching their goal in that competiton too.
In SEHA GSS league certainly they will be very satisfied if they finish season in these position. But it will be very difficult to achieve. Meshkov from Brest has four games less then NEXE, so with only to wins team from Belarus will be in TOP five. But for NEXE it is season of stabilization. Many important players left club before season, they have completely new and younger team, which has already proved their perspective.
NEXE's strenght: They are not dependent on the performance of one or two players. Left backs Igor Vujic and Marin Vegar are among the TOP scorers oft the leaque, NEXE has very dangerous right side with Ivic and Lelic, good strikers like Sokolic, Jurjevic, Tomic and three very good pivots (Mrdjenovic, Tomas, Sakic). They are very important for NEXE's defense, where they have different possibilities. Players have also reacted well on new coach Zdenko Kordi which is very important for a club which wants good result.
NEXE's weaknesses: Young team has much ups and downs. They have victory against Tatran, and Partizan in Belgrade and remained unbeaten in Skopje versus Metalurg. But on the other side Vojvodina grabbed three points in Osijek and against Lovćen NEXE caught one point in the last second of the match.
Another problem for NEXE's coach during the SEHA league break is how to get over so many injuries. NEXE's doctor dr. Hrvoje Simic has a lot of work these days. Left winger Albin Eter has hand bone fracture. During the match in Belgrade against Partizan pivot Marko Mrdjenovic injured muscle, and Marin Kruzic has knee problems because of which he didn't play against Partizan and Lovcen. It is very difficult to predict when they will be back on the field. In NEXE's hope that it will be very soon. On Saturday 9th of november NEXE will play in Belarus against Meshkov.