Partizan without right back Nikola Potic
04.11.2013.

•

SEHA GAZPROM LEAGUE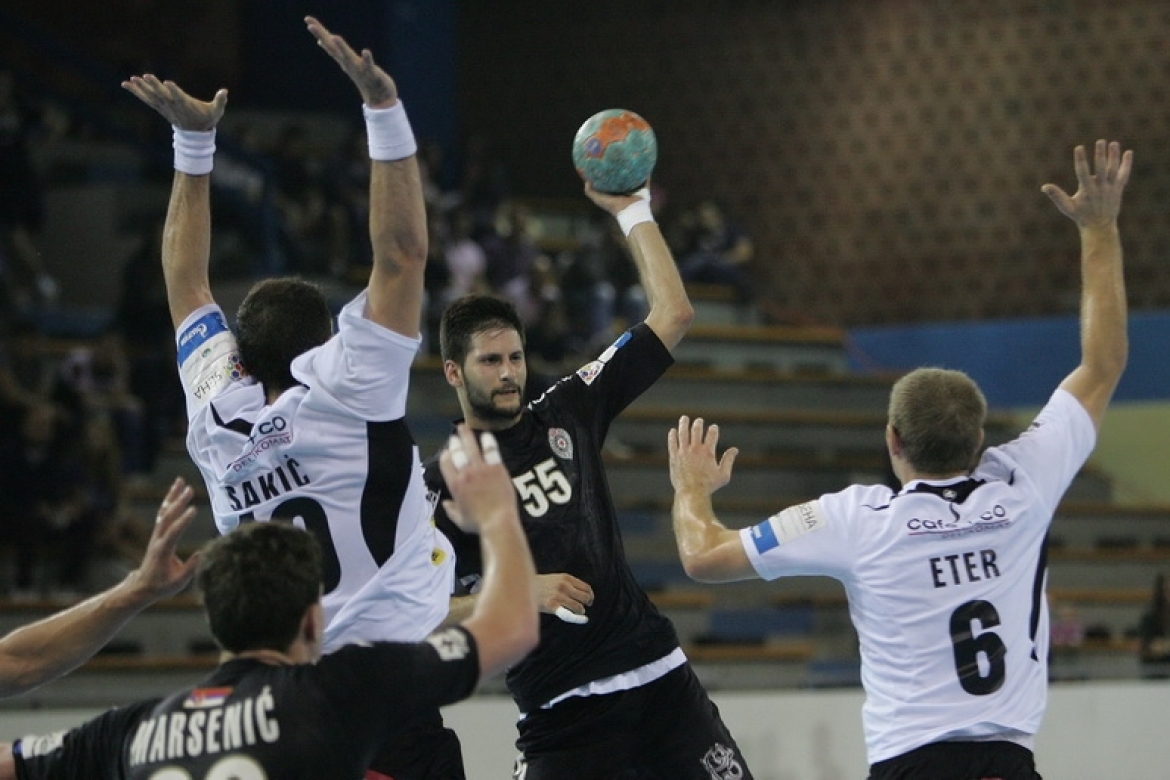 Serbian vice-champion RK Partizan stayed without another lefthander for the rest of the season. After experienced Nenad Maksić who ended his professional career due shoulder injury in the match of SEHA GAZPROM SSL Round 1 against RK Vojvodina, youngstar Nikola Potić (19) decided to left the team and sign contract with Slovenian First League member, MRK Krka Novo Mesto.
Potić is a member of Serbian Junior national team - 200 cm tall guy spent five unforgetable seasons in "black-white" T-shirt:
- I am going to Slovenia after five years in the team for which I cheer and where I will back one day. It won't be easy, but I sign for the team in which working Slovenian Junior NT coach. I will have a chance to improve my qualities - said Potić for the official RK Partizan website and added:
- I want to thank to whole my team, especially coach Josip Draslar and director Aleksandar Blagojević. They supported me all the time and believe in my capabilities - concluded Potić, who won the two Serbian championships, two National Cups and Super Cups.
Now, RK Partizan stays with only one right back in the squad - also member of Junior NT, Aleksandar Radovanović.