7 METERS: Igor Vujic (NEXE)
06.12.2013.

•

SEHA GAZPROM LEAGUE
Currently SEHA GSS league's best scorer with average of almost 7 goals per match.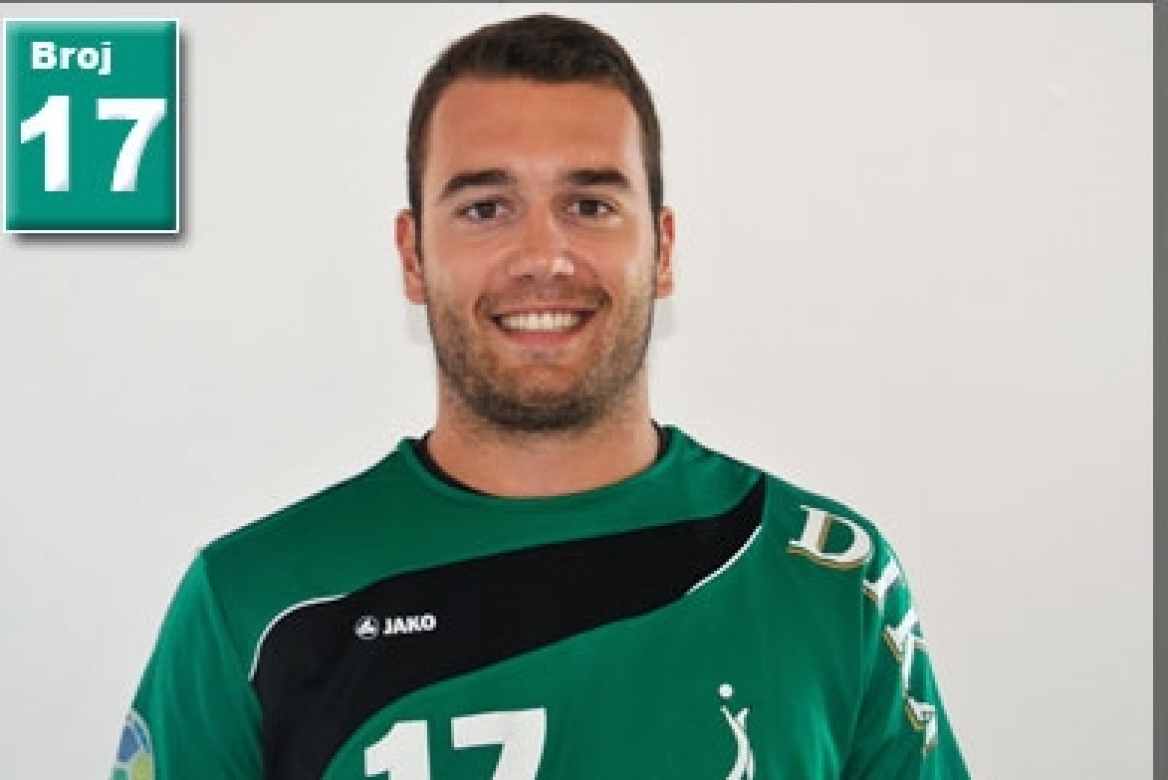 Igor Vujic came last year to NEXE. With 69 goals in 10 games and an average of 6,9 goals per game he is NEXE's best striker and also top scorer of SEHA Gazprom South Stream league. NEXE's left back was born in Koper in Slovenia. Croatian vice champion is his fifth club in the career.
1M: Could you discribe your career before NEXE?
- My first club was Umag. I was born in Koper since there is the nearest maternity hospital. During my studies at university of economy and management in Porec I wanted to find the closest club with some ambition. So I went to Slovan Ljubljana and I was there for next four years. Then I had an injury which led to sholder surgery so I didn't play for one and a half year. After that I came to Maribor but I didn't play much so I decided to change club again. I went to Zamet and half of the season I played good so NEXE noticed me and signed with me two years contract.
2M. You must be satisfied with your roles in this part of the season. Is it surprise for you that you are TOP Scorer of the league?
- Handball is team sport and our coach Zdenko Kordi insists on collective game. So, it is very important that the team plays well and everyone plays his role. So, there will always be someone who will have the best part. I can say that I feel good and that I found myself in this Kordi's conception.
3M: NEXE has got plenty of oscillations this season. You have a win against Tatran, draw with Metalurg in Skopje, but also a loss against Vojvodina in Osijek and only one point against Lovcen.
- We are not young team, we are experienced but we weren't coordinated. Remember the beginning of the season. Lots of problems and lots of questions. We had a team about three weeks before starting championship. So, great job is done by our management and our coach who made excellent selection of players. Now we just need time, but we are on the right way.
4M: Recently you have finished your journey through the EHF's Cup. You were so close to compete in the group stage of the EHF Cup for the first time.
- Second match against Ademar Leon in Spain I want to forget. The judges made mistake however so I'm not sure that would be enough to win with higher difference of five goals, as we had after the first game in Nasice. We are very sorry, but it was a great experience.
5M: After EHF Cup experience and that misfortune you must concentrate on the second part of the season in the SEHA GSS league. Which place would you be satisfied with?
- Final four, Final six, or Final eight. Never mind. It is important to play even better. And then each club can break its teeth on us.
6M: Do you think SEHA GSS league is a good enough for some of the best European clubs to find potential?
- SEHA league is great for developing players. Every week you have a quality opponent. There's no relax. So I think after the experience in SEHS leaque, player does not need so much time for adaptation. Look at our teammate Ivan Sliskovic, who plays excellent in Slovenian Pivovarna Lasko.
7M: You were born in Koper. So, you can choose in which national team you will play?
- I am not on the Croatian list, but honestly nobody ever calls me from Slovenia. But if I ever play for any national team it will be only for Croatia.