PREVIEW EHF CL R5/ EHF EL R1: Derby in Zagreb as Celje come to visit; Nexe bringing points back home from Sweden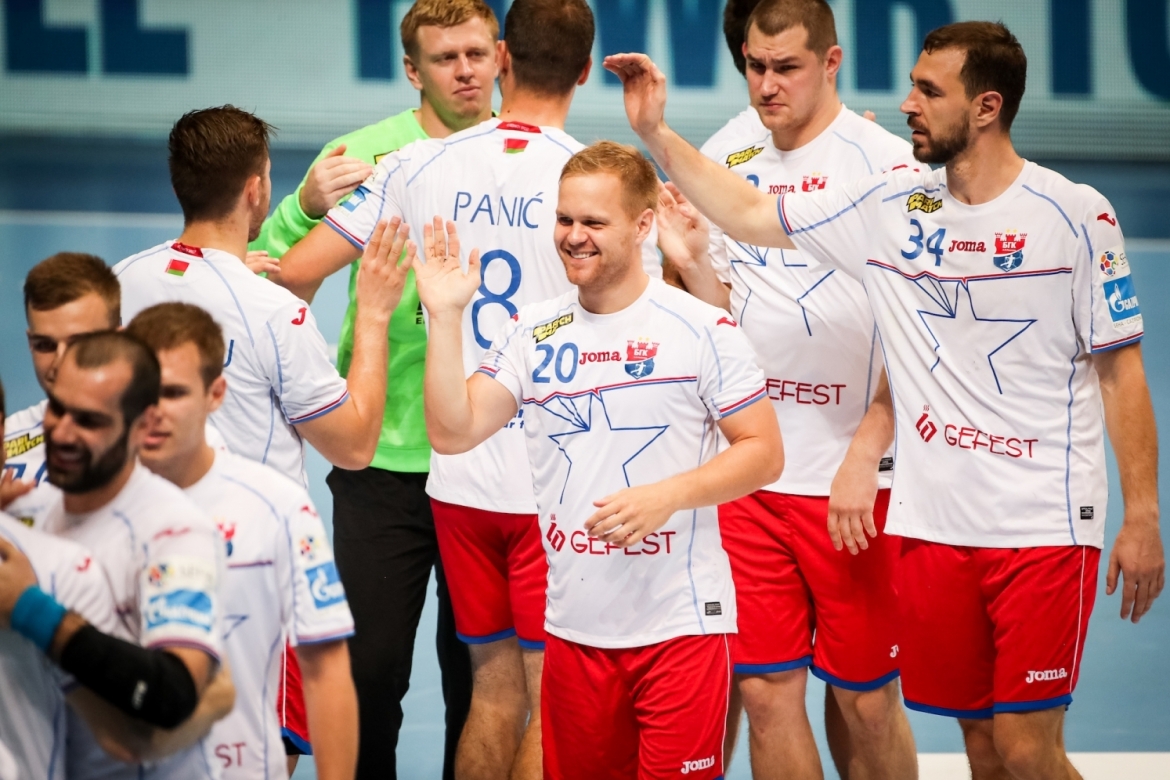 Wednesday and Thursday will once again be reserved for EHF Champions League challenges. Matches between Telekom Veszprem and Barca as well as the one between Motor Zaporozhye and Nantes will be postponed which means we'll have three of our SEHA – Gazprom League representatives appearing in round 5. So, without further ado, let's get started with our weekly EHF Champions League preview!
(Group A) Vardar 1961 – Porto
After already having two of their EHF Champions League group stage matches postponed Vardar 1961 were dominant in the last round against favored Flensburg and are full of confidence as well as the motivation ahead of their trip to Portugal, before a duel against Porto. Portuguese representatives are currently third in group A with two wins and two losses. It is clear they will also be highly motivated to deliver a good performance against reigning European champions, while trying to improve to 3:2. Coach Stevce Alushovski and his guys have proved they are capable of defeating anyone, not to mention they are in great form which means a great encounter is definitely ahead of us. Make sure not to miss it!
(Group A) Meshkov Brest – MOL Pick Szeged
Belarusians have so far been really good in the EHF Champions League - having won two and lost two matches four rounds into the competition. Coach Raul Alonso and his guys are still undefeated at home with neither Vardar 1961 nor PSG managing to steal points from Brest. It is clear they'll do everything they can to keep the home winning streak alive with Hungarian Szeged coming to visit. Hungarian vice-champions have a really good team but are dealing with a lot of problems in the beginning of the season which is something SEHA bronze-medalists from Zadar Final4 will try to take advantage of and improve to 3:2.
(Group B) PPD Zagreb – Celje PL
PPD Zagreb will look for first points in this season's EHF Champions League campaign on Wednesday evening in Arena Zagreb hosting great rivals – Slovenian Celje. In what will be a derby of the bottom, with neither team managing to secure a single point so far, PPD Zagreb' new coach Vlado Sola will be looking for his first win as 'Lions' head coach. Matches between two opponents are always interesting, narrow and tough. Taking into consideration the fact that this is a must-win match for both sides in case they want to reach knock-out stage of the competition there is no reason for this one to be any different.
EHFCL Round 4 schedule for SEHA – Gazprom League teams:
Wednesday (20.45 CET) PPD Zagreb – Celje PL
Thursday (18.45 CET) Meshkov Brest – MOL Pick Szeged
Thursday (20.45 CET) Vardar 1961 – Porto
Tuesday, on the other hand, was reserved for EHF European League challenges with two of our SEHA teams – Nexe and Tatran both delivering solid performances. In the first round of the group stage Tatran Presov were at home defeated by favored French team Nimes 22:28. Oliver Rabek, Jihed Jaballah and Guilherme Linhares led Slovak team scoring four each in this one. Nexe on the other side travelled to Sweden to meet Alingsas in the end coming out on top 23:27 despite of the fact they arrived to Sweden with a weakened roster. Janko Kevic delivered a masterpiece performance leading his team offensively with eight goals while Halil Jaganjac added five. In the next round Nexe will host Besiktas, Tatran will travel to Portugal to meet Sporting and Eurofarm Pelister will play GOG in Denmark after their first-round match against Hungarian Tatabanya ended up being postponed.