2021 WCh Egypt - Day 4: Belarus dominant against South Korea, Egypt too strong for Macedonia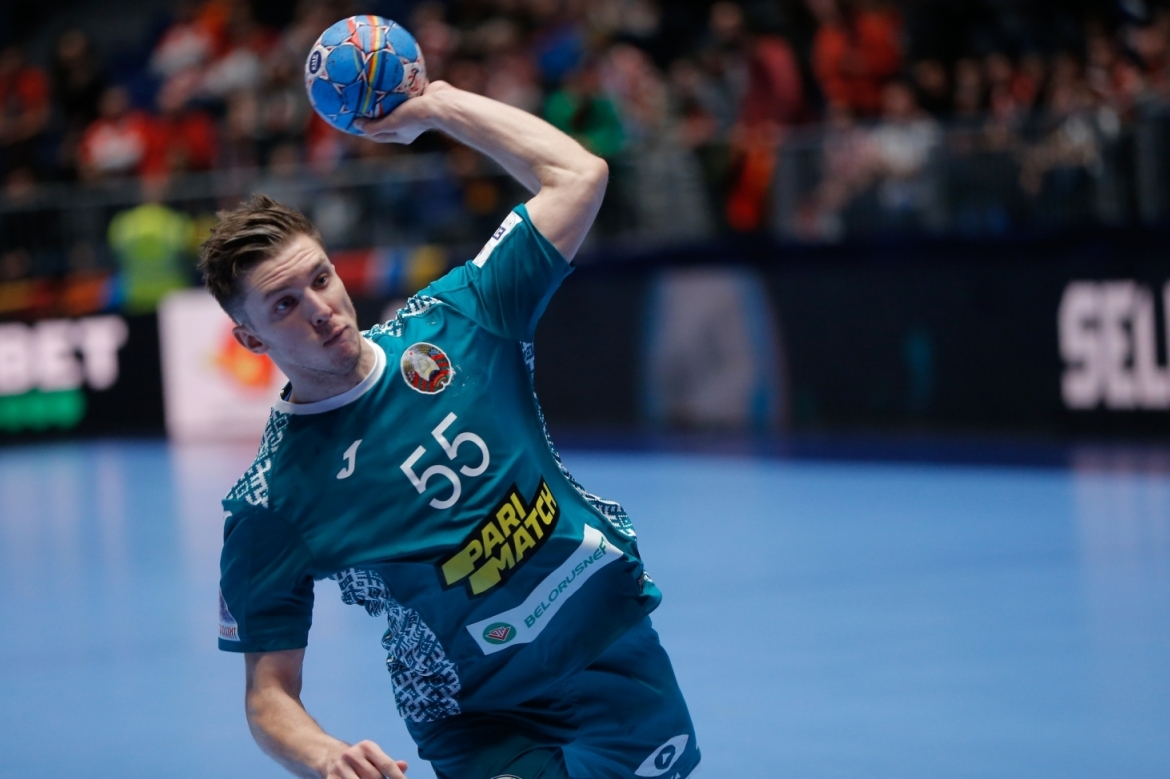 In what was his second match in Egypt Mikita Vailupau proved to be one of the deadliest SEHA scorers at the moment once again leading the way for his team offensively in what was their premier triumph in Egypt. We're bringing you details on that and a lot more in our 2021 WCh day 4 recap so let's get started!
In group E France continued where they stopped after the final whistle against Norway cruising past Austria as well with 28:35. In the second match of the day Norway managed to come out on top against Switzerland. In the end it was 25:31 with Sander Sagosen leading the way offensively for Norway with 11 goals.
In group F Portugal were dominant against Morocco (33:20) which means they are now 2/2 in Egypt. Pedro Portela led them in this one with nine goals. Later on Iceland defeated Algeria 24:39.
In group G our SEHA national team suffered a tough loss against tournament hosts Egypt. In the end it was 38:29 with Telekom Veszprem' Omar Yahia scoring three for his team. Nikola Markoski on the other side netted three for Macedonia. In the final round of the group stage Macedonians will look for the win which would help them secure a place in the main round against Chile. Sweden were after that dominant against Chile with 26:41. Lucas Pellas finished the match with 12 for Sweden.
Belarus have in group H, after opening draw versus Russia, managed to reach a dominant win against South Korea (32:24). Meshkov Brest' Mikita Vailupau was once again leading the way offensively for his team finishing the match with eight goals. Motor's Ivan Maroz grabbed eight saves. In the final round of the group stage Belarus will face off against Slovenia which was today defeated against Russia 31:25. Telekom Veszprem' Daniil Shishkarev finished the match with two for Russia while Stas Skube netted three for Slovenia.
Action continues tomorrow in groups A – D with Croatia taking on Angola in Alexandria (18.00 CET) in an attempt to rinse the bitter taste from the opening draw against underdogs Japan. Hungary will later on (20.30 CET) in Giza square off against Uruguay looking to make it 2/2.
SCORES & GOALS
DAY 4 (16.1.)
Group E
Austria – France 28:35 (Mahe 2)
Switzerland – Norway 25:31
Group F
Morocco – Portugal 20:33
Algeria – Iceland 24:39
Group G
Egypt – MACEDONIA 38:19 (Yahia 3/Markoski 3)
Chile – Sweden 26:41
Group H
BELARUS – South Korea 32:24 (Vailupau 8, Maroz 11 saves)
Russia – Slovenia 31:25 (Shishkarev 2/Skube 3)
TOMORROW IN EGYPT
DAY 5 (17.1)
Group A
Cape Verde – Germany (18.00 CET)
HUNGARY – Uruguay (20.30 CET)
Group B
Tunisia – Brazil (18.00 CET)
Poland – Spain (20.30 CET)
Group C
Qatar – Japan (15.30 CET)
Angola – CROATIA (18.00 CET)
Group D
Argentina – Bahrain (18.00 CET)
DR Congo – Denmark (20.30 CET)