SEHA in Egypt: Mikita Vailupau leads scorers, Macedonia in the MR with eight SEHA players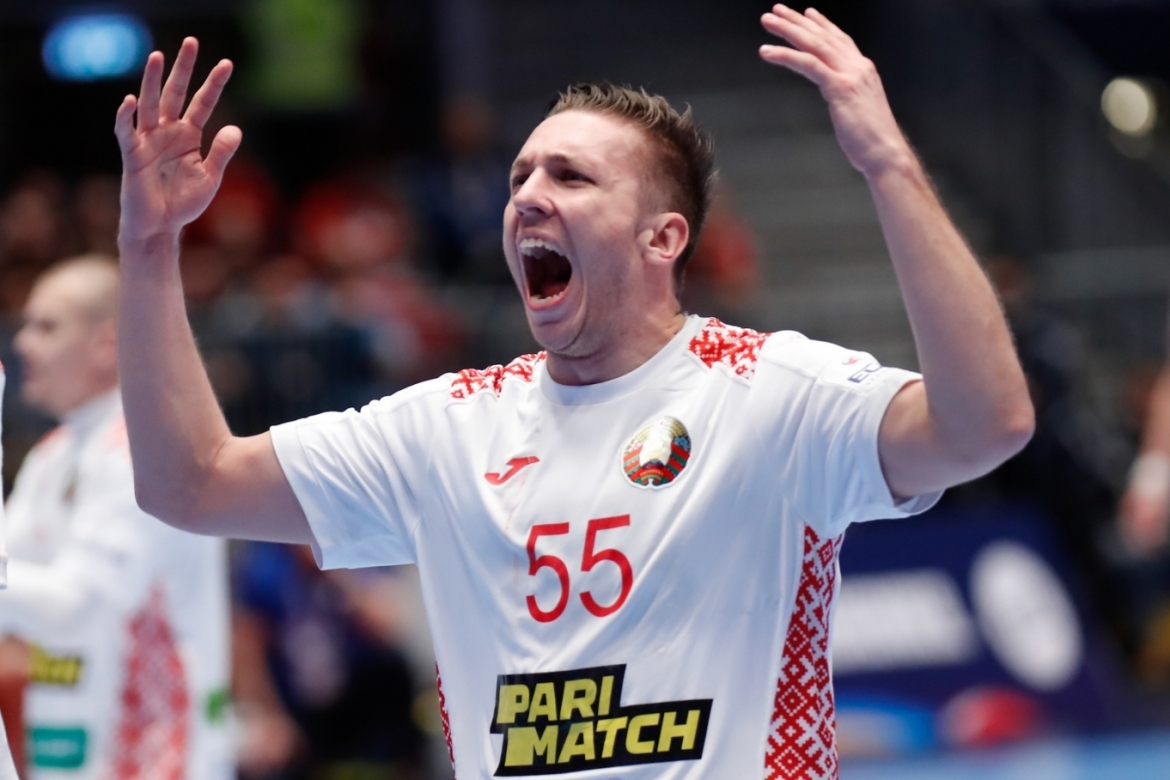 With the group stage of 2021 WCh in Egypt now behind us it is time for a little SEHA recap in order to check what we've seen from our SEHA stars in Egypt so far. And we've seen a lot.
Let's start this way. On courts all over Egypt we've in the first round of the competition seen 34 SEHA players representing 13 countries and three continents. Macedonia is leading the way having eight SEHA players in their roster – four from each of their representative clubs Eurofarm Pelister and Vardar. Croatia is second as we've seen seven of our players in their roster so far. Belarus has five, Hungary two. We've also seen two SEHA Spaniards, two Slovenians as well as one player from each France, Norway, Russia and Poland. What makes us especially happy is the fact we this time have some of our non-European SEHA stars showcasing their talent on the biggest possible stage – Omar Yahia for Egypt, Jihed Jaballah and Anouar Ben Abdallah for Tunisia as well as Rogerio Moraes for Brazil. SEHA has definitely gone international.
Speaking of scorers, Mikita Vailupau is once again proving to be one of the deadliest offensive SEHA assets having scored 21 goals so far and being sixth-best scorer of the competition after the group stage (nine goals less than first-placed Norwegian Sander Sagosen). One of the best French players on the tournament – Telekom Veszprem's Kentin Mahe is second with 18 goals. Omar Yahia is third with 13, Jihed Jaballah fourth with 12. Ivan Cupic closes top five with 11.
Motor Zaporozhye's Ivan Maroz is on the other side leading the way for SEHA goalkeepers with 29 saves in three games being one of the key players of his team so far in Egypt. Ivan Pesic has 19, Marton Szekely 11, Rodrigo Corrales 10.
Group stage matches, which a lot of teams used to get in the right shape for what's ahead, are now over. The real deal starts today with first main round matches in groups III. and IV. Let the quarter-final battle commence!
MR Group I; HUNGARY (4), Spain (3), Germany (2), Poland (2), Brazil (1), Uruguay (0)
MR Group II; Denmark (4), CROATIA (3), Qatar (2), Argentina (2), Japan (1), Bahrain (0)
MR Group III; Portugal (4), France (4), Iceland (2), Norway (2), Switzerland (0), Algeria (0)
MR Group IV; Sweden (4), Russia (3), Egypt (2), Slovenia (2), BELARUS (1), MACEDONIA (0)