2021 WCh Egypt – Day 9: Croatia and Hungary march on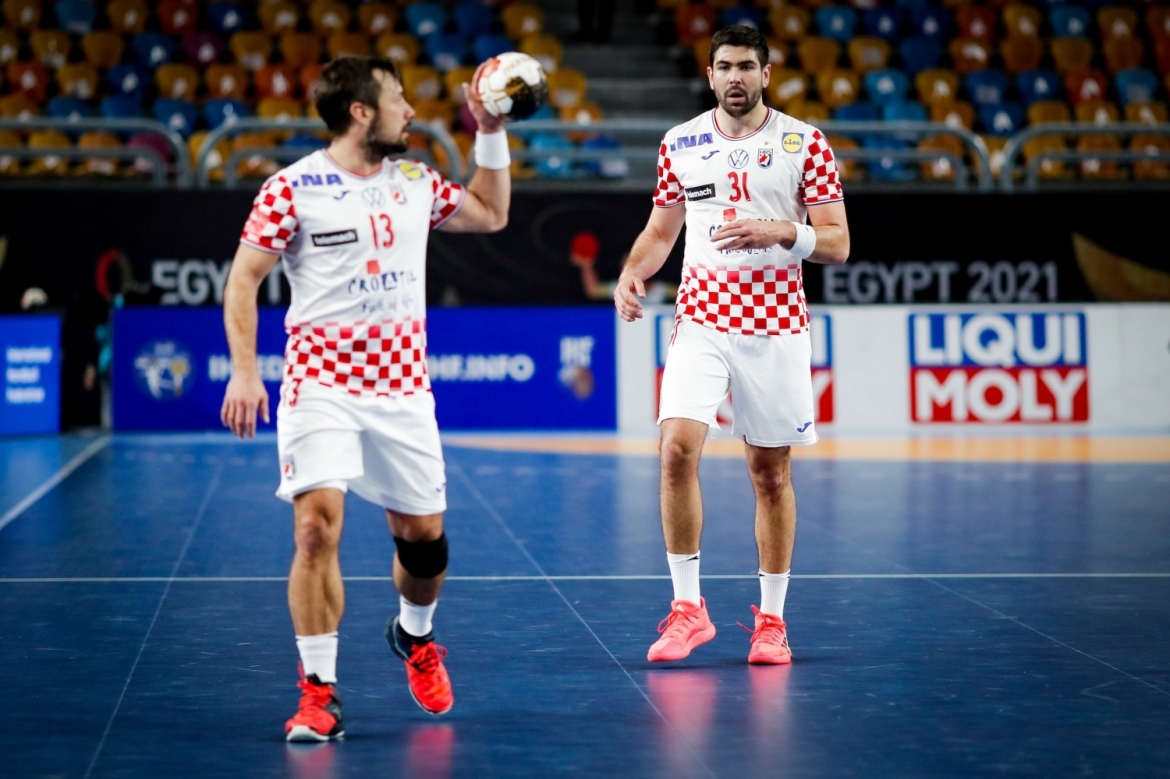 New day on 2021 WCh in Egypt and two new victories for our SEHA teams to go along with splendid performances and high-quality handball action. All that can mean only one thing – it's time for our daily recap!
Uruguay and Poland opened the day in group I with Poland eventually securing a dominant 16:30 lead. Vardar's Patryk Walczak netted three in his team's victory. Later on in the same group we've seen Hungarians prolong their winning streak on the tournament to four against Brazil. In the end 29:23 with Mate Lekai and Rogerio Moraes scoring three each for their respective teams. Hungarians managed to open the gap before the half-time whistle basically sealing the deal in this one with five-goal lead at the break. In the next round Hungary will in two days meet Poland. In the final match of the day in MR Group I we've seen a European handball classic in which Spain managed to come out on top against Germany. In the end it was 32:28 with Fernandez leading the way for his team scoring six goals. Telekom Veszprem' goalkeeper Rodrigo Corrales finished the match with nine saves while Jorge Maqueda netted two goals.
In the first match of the day in MR Group II Argentines defeated Japan with 28:24. Federico Pizzaro went off for them in this one torching Japan for 10 goals. Later on we've seen Croatia dominate Bahrain with 28:18. In what was a great team effort David Mandic netted three while Ivan Cupic added two. Croatia managed to open the gap early providing their coach with an opportunity to give everyone a chance to feel the court in Cairo. In the next round Croatia will meet Argentina in what will, due to the fact Qatar lost against Denmark, be a key match for them in securing a quarter-final ticket. Win against Argentina would help reigning European vice-champions secure at least second place in the Main Round Group II and a chance to enter the medals battle in Egypt. In the final match of the day, as we've already mentioned, Qatar suffered a tough defeat against Denmark. In the end it was 32:23 with Mikel Hansen leading his team with seven. We have to highlight Frenkie Carol Marzo and his performance as he led Qatar offensively with 12 goals.
Day 10 brings round two clashes in MR groups III and IV. Matches we are especially excited for are ones in which we'll see our SEHA teams in action – Macedonia will from 15.30 CET take on Russia and right after them we'll see Belarus battle tournament hosts Egypt.
SCORES & GOALS
DAY 9 (21.1.)
MR Group I
Uruguay – Poland 16:30 (Walczak 3)
HUNGARY – Brazil 29:23 (Lekai 3/ Moraes 3)
Spain – Germany 32:28 (Maqueda 2)
Standings after MR Rd1: HUNGARY (6), Spain (5), Poland (4), Germany (2), Brazil (1), Uruguay (0)
First two will advance to quarter-finals.
MR Group II
Japan – Argentina 24:28
CROATIA – Bahrain 28:18 (Mandic 3, Cupic 2)
Denmark – Qatar 32:23
Standings after MR Rd 1: Denmark (6), CROATIA (5), Argentina (4), Qatar (2), Japan (1), Bahrain (0)
First two will advance to quarter-finals.
President's Cup
Angola – DR Congo 31:32
Cape Verde – Tunisia 0:10
TOMORROW IN EGYPT
DAY 10 (22.1.)
MR Group III
Switzerland – Portugal (15.30 CET)
Iceland – France (18.00 CET)
Norway – Algeria (20.30 CET)
MR Group IV
MACEDONIA – Russia (15.30 CET)
Egypt – BELARUS (18.00 CET)
Slovenia – Sweden (20.30 CET)
President's Cup
Morocco – South Korea (15.30 CET)
Austria – Chile (18.00 CET)