2021 WCh Egypt – Day 10: Belarus and North Macedonia fail to qualify for quarter-finals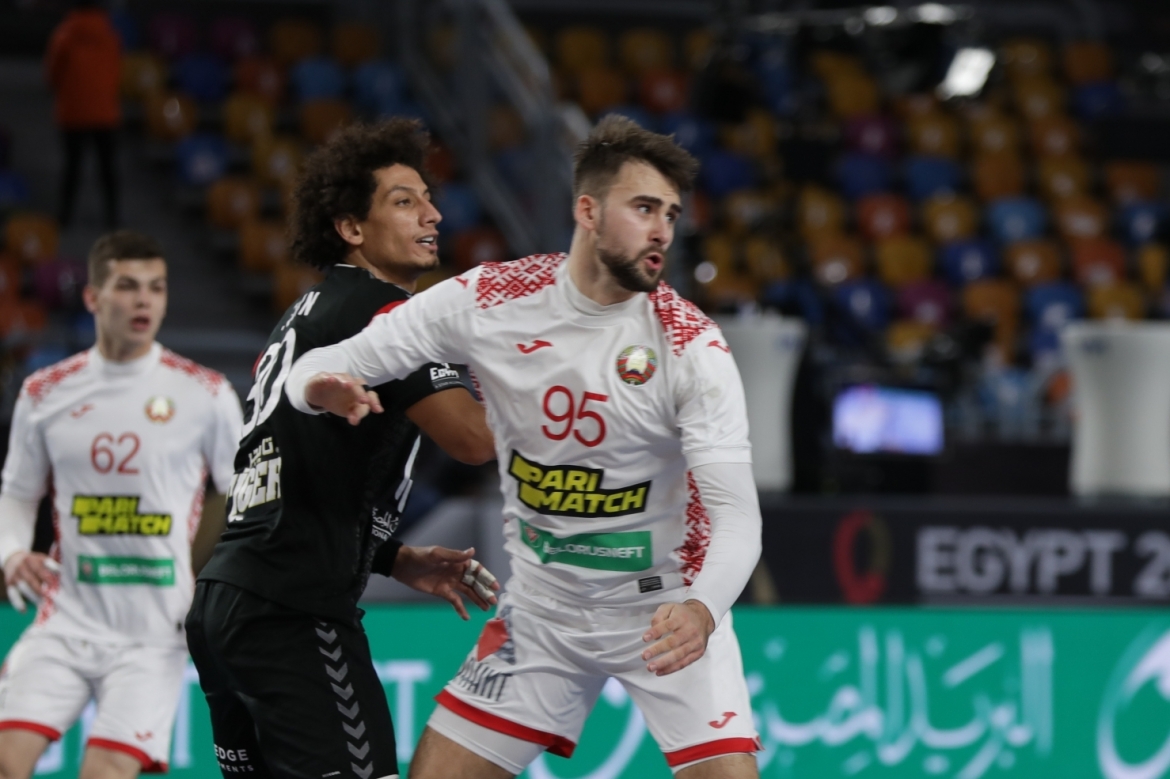 Photocredit: https://www.handballegypt2021.com/en/photos/
In what was a bad day for SEHA national teams we've once again seen some great performance and narrow matches with battle for quarter-final spots seriously heating up in MR groups III and IV. It's time for our daily recap.
In the first match of the day in MR Group III we've seen Portugal triumph over Switzerland. In the end it was 33:29 with Portugal adding some more gasoline to what was already a highly-heated quarter-finals battle in group II which means final round will decide which two teams will enter the medal race. Later on France managed to, a bit harder than expected, defeat Iceland. In the end it was 28:26 with Telekom Veszprem's Kentin Mahe leading them with five. Their final main round match against Portugal will be the key with three teams (France, Portugal and Norway) being a step away from the knock-out round. In the final match of the day Norway managed to come out on top against Algeria. In the end 36:23 with Kent Robin Tonnesen finishing the match with three goals.
In group IV Macedonians suffered a tough 20:32 defeat against Russia. Igor Soroka led Russians with six. In the second match of the day Egyptians managed to reach a dominant win over Belarus 35:26 which was once again offensively led by Meshkov Brest' wingers Vailupau and Yurynok. In the final match of the day Slovenians scored a buzzer-beater to secure a point against Sweden (28:28). Blaz Blagotinsek netted four.
Another great day is ahead of us tomorrow and matches we're especially excited for are the ones we'll see our SEHA national teams in. Both Croatia and Hungary will look for wins which would help them seal the deal in terms of securing quarter-finals tickets for themselves. Therefore, good luck to Hungarians against Poland (18.00 CET) and Croatia versus Argentina (18.00 CET).
SCORES & GOALS
DAY 10 (22.1.)
MR Group III
Switzerland – Portugal 29:33
Iceland – France 26:28 (Mahe 5)
Norway – Algeria 36:23 (Tonnesen 3)
Standings after MR Rd 2: France (8), Norway (6), Portugal (6), Switzerland (2), Iceland (2), Algeria (0)
First two teams will advance to quarter-finals.
MR Group IV
MACEDONIA – Russia 20:32 (Kosteski 2/ Shishkarev 2)
Egypt – BELARUS 35:26 (Yahia 1/ Vailupau 4, Yurynok 3)
Slovenia – Sweden 28:28 (Blagotinsek 4)
Standings after MR Rd 2: Sweden (6), Egypt (6), Russia (5), Slovenia (5), BELARUS (2), MACEDONIA (0)
First two teams will advance to quarter-finals.
President's Cup
Morocco – South Korea 32:25
Austria – Chile 33:31
TOMORROW IN EGYPT
DAY 11 (23.1.)
MR Group I
Uruguay – Spain (15.30 CET)
Poland – HUNGARY (18.00 CET)
Germany – Brazil (20.30 CET)
MR Group II
Qatar – Bahrain (15.30 CET)
Argentina – CROATIA (18.00 CET)
Japan – Denmark (20.30 CET)
President's Cup
Tunisia – DR Congo (18.00 CET)