2021 WCh Egypt – Day 11: Hungarians secure QF ticket against Poland as Lekai leads them with 8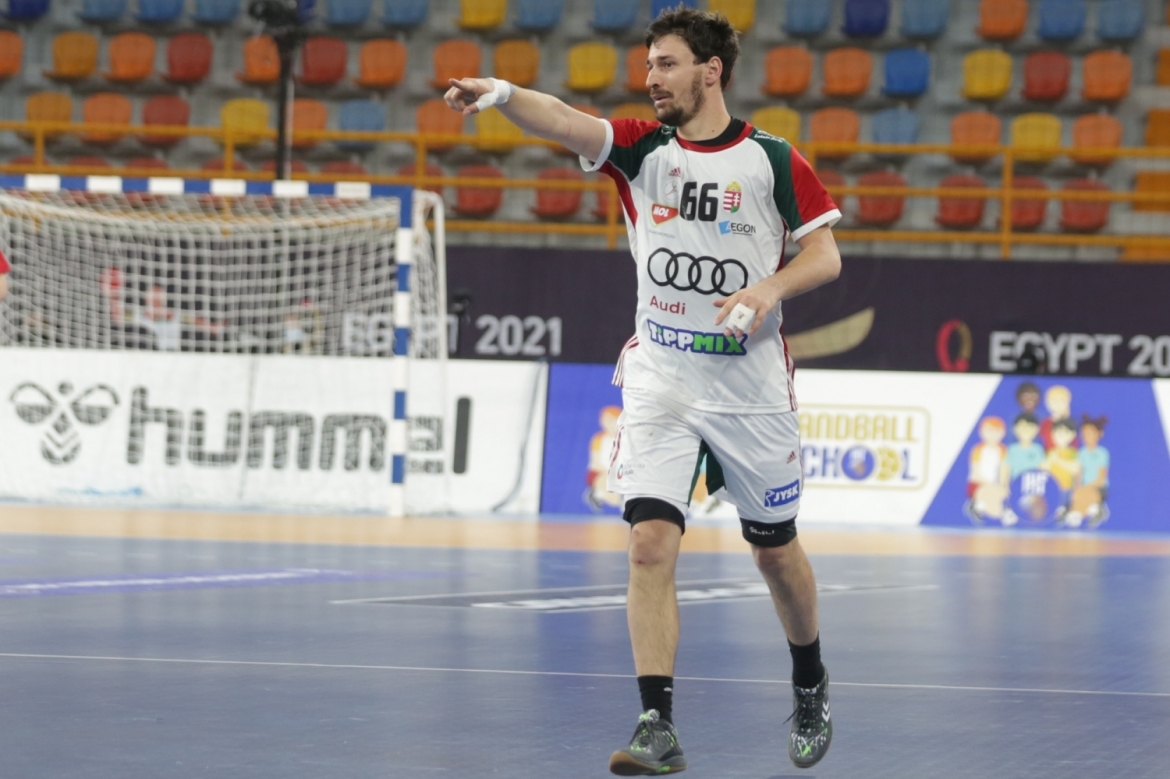 Photocredit: https://www.handballegypt2021.com/en/photos
One win and one loss is the score for our SEHA national teams in Egypt on day 11 with Hungary coming out on top against Poland and Croatia failing to defeat underdogs Argentina. It's time for another daily recap!
In the first match in MR group I we've seen Spain delivering a strong performance against Uruguay. Maqueda finished the match with four goals. Later on Hungarians managed to secure a quarter-finals ticket for themselves with a win over Poland. In what was the key match for them Telekom Veszprem's Mate Lekai led them with eight goals. In the last match of the day Germany managed to come out on top (31:24) against Brazilians which were offensively led by Rogerio Moraes and his six goals.
In group II Qatar defeated Bahrain with 28:23 additionally heating up situation in MR group I, especially after Croatia lost to Argentina in a match in which they could have secured a QF ticket. Ivan Cupic led Croatia offensively with seven goals but unfortunately that was not enough for them to defeat Argentines. In the end 23:19 which means Croatia will in the final round need at least a draw against Denmark and hope for Qatar to come out on top versus Argentina. In the final match of the day Denmark defeated Japan 34:27.
Tomorrow we'll finally see a SEHA derby on WCh in Egypt with Belarus taking on Macedonia. You simply don't want to miss that!
SCORES & GOALS
DAY 11 (23.1.)
MR Group I
Uruguay – Spain 23:38 (Maqueda 4)
Poland – HUNGARY 26:30 (Walczak 1/ Lekai 8)
Germany – Brazil 31:24 (Moraes 6)
Standings after MR Rd 2: HUNGARY (8), Spain (7), Germany (4), Poland (4), Brazil (1), Uruguay (0)
First two teams will advance to quarter-finals.
MR Group II
Qatar – Bahrain 28:23
Argentina – CROATIA 23:19 (Cupic 7, Mandic 2)
Japan – Denmark 27:34
Standings after MR Rd 2: Denmark (8), Argentina (6), Croatia (5), Qatar (4), Japan (1), Bahrain (0)
First two teams will advance to quarter-finals.
President's Cup
Tunisia – DR Congo 38:22 (Ben Abdallah 3)
TOMORROW IN EGYPT:
DAY 12 (24.1.)
MR Group III
Algeria – Switzerland (15.30 CET)
Iceland – Norway (18.00 CET)
Portugal – France (20.30 CET)
MR Group IV
BELARUS – MACEDONIA (15.30 CET)
Slovenia – Egypt (18.00 CET)
Russia – Sweden (20.30 CET)
President's Cup
Morocco – Chile (15.30 CET)
South Korea – Austria (18.00 CET)