2021 WCh Egypt – Day 12: Belarus defeat Macedonia in what was the last dance for the two in Egypt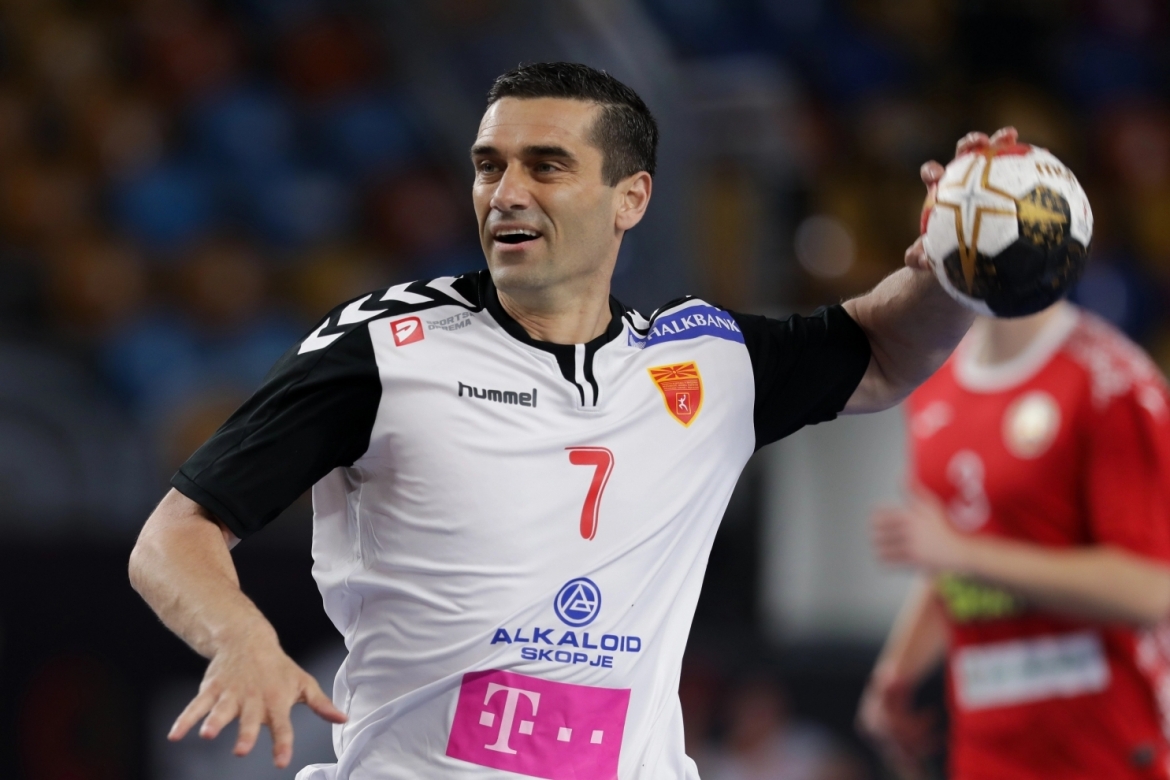 Photocredit: https://www.handballegypt2021.com/en/photos/
Day 12, unfortunately, means the end of the road for two of our SEHA teams in Egypt – Belarus and Macedonia. On the plus side, in what was their final WCh appearance, two teams met each other delivering a high-quality performance having a last dance in Cairo. That and a lot more coming up in our new daily recap!
Switzerland opened the day in MR Group II with a 27:24 win over Algeria. Later on Norway managed to come out on top against Iceland (33:35) hoping for France to defeat Portugal in the last match of the day as that was their only chance of reaching quarter-finals. Fortunately for Sander Sagosen and his teammates, France delivered a stunning performance against Portugal (23:32) which means we'll see these two European strongholds in the knock-out phase.
In MR Group IV, SEHA derby opened the day with Belarus taking on Macedonia in what both teams were aware will be their last dance in Cairo since they already lost all hopes of qualifying for the knock-out phase. Despite of that, they delivered a high-quality performance with Belarusians eventually celebrating due to a strong second-half performance. Kulesh led them with seven, Astrashapkin added five, Vailupau four. Kiril Lazarov, on the other side, led Macedonia offensively with seven goals while Kuzmanovski and Peshevski added four each. Later on we've seen Egypt steal a point against Slovenia (25:25) in a match which, in a few moments, seemed like it got out of hands for tournament hosts. Omar Yahia delivered a splendid performance finishing the match with six goals and being one of their key players in a great comeback which helped them finish the Main Round without a defeat. In the last match of the day Swedes dominated Russians (20:34) which means we'll see them in the quarter-finals along with the Egyptians.
Day 13, which we're seriously hoping will be a lucky one for our SEHA national teams, is bringing us to amazing matches. In the first one (18.00 CET) Hungary will meet Spain in what will be a direct battle for the first place in Main Round Group I. We already know these two teams will advance to the knock-out stage and the only thing left to see is whether Hungarians will manage to remain undefeated in what will be their sixth match in Egypt and secure the top spot ahead of quarter-final clashes. Later on (20.30 CET) we'll see Croatia, trying to prove their quality and show what they are capable of against Denmark. Unfortunately, after failing to take advantage of the 'match ball' they've had in the game against Argentines, they no longer depend only on their performance – they will also have to hope for Qatar to defeat Argentina at 18.00 CET. Main Round drama in Cairo is reaching its peak tomorrow so make sure to stay tuned!
SCORES & GOALS
DAY 12 (24.1.)
MR Group III
Algeria – Switzerland 24:27
Iceland – Norway 33:35 (Tonnesen 2)
Portugal – France 23:32 (Mahe 1)
Standings after the Main Round: France (10), Norway (8), Portugal (6), Switzerland (4), Iceland (2), Algeria (0)
France and Norway advance to quarter-finals.
MR Group IV
BELARUS – MACEDONIA 30:26 (Vailupau 4/ Stoilov 2)
Slovenia – Egypt 25:25 (Yahia 6)
Russia – Sweden 20:34 (Shishkarev 1)
Standings after the Main Round: Sweden (8), Egypt (7), Slovenia (6), Russia (5), BELARUS (4), MACEDONIA (0)
Sweden and Egypt advance to quarter-finals.
President's Cup
Morocco – Chile 17:28
South Korea – Austria 29:36
TOMORROW IN EGYPT
DAY 13 (25.1.)
MR Group I
Brazil – Uruguay (15.30 CET)
Spain – HUNGARY (18.00 CET)
Poland – Germany (20.30 CET)
MR Group II
Bahrain – Japan (15.30 CET)
Argentina – Qatar (18.00 CET)
Denmark – CROATIA (20.30 CET)
President's Cup
Tunisia – Angola (18.00 CET)