2021 WCh Egypt – Day 13: Hungary to play France in WCh quarter-finals, Croatia fail to defeat Denmark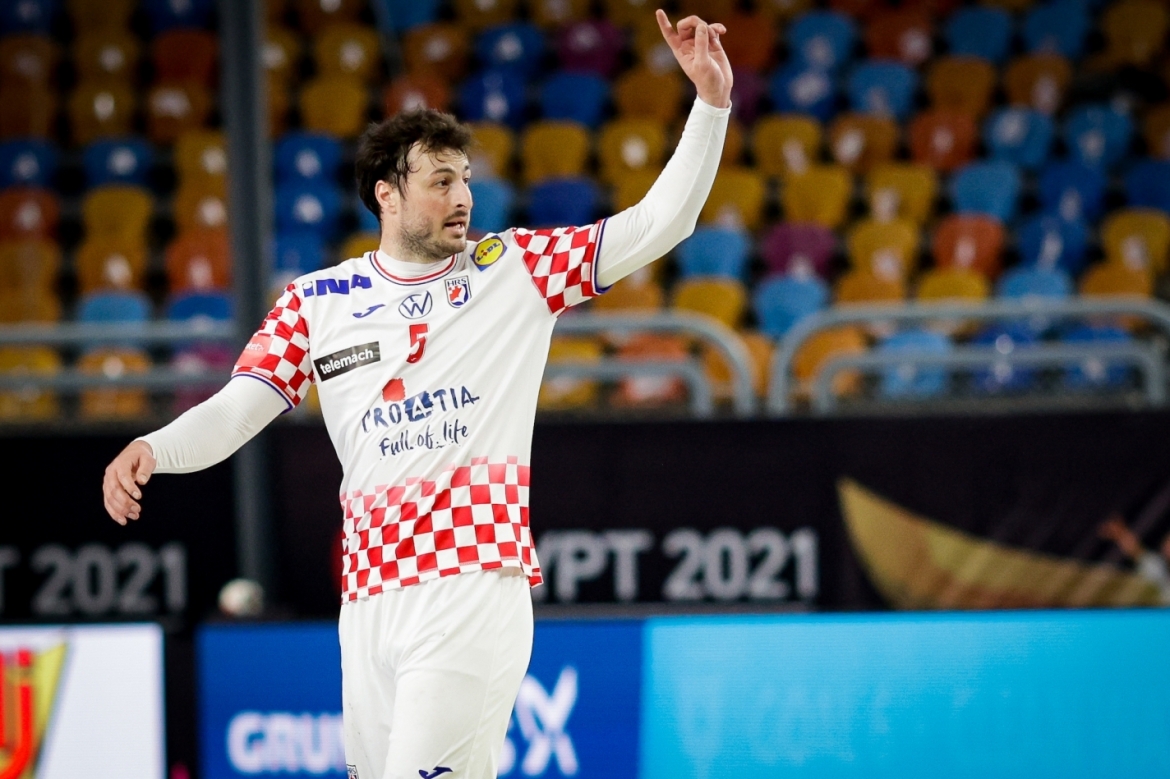 In the end we've witnessed an unlucky day 13 for SEHA national teams on 2021 WCh in Egypt with Hungarians failing to secure the top spot in MR Group I and Croatia suffering a defeat against Denmark which means end of the road for European vice-champions on this tournament. It's time for our daily recap.
Brazil opened the day with a dominant win in a South American derby versus Uruguay. In the end 37:17. Telekom Veszprem's Rogerio Moraes finished the match with five goals. In what was supposed to be a key match in deciding who finishes on the top in MR Group I Hungarians decided to give some of their key players like Bence Banhidi and Veszprem's playmaker Mate Lekai some more time to rest since they've already booked a quarter-final ticket. With such a roster they simply weren't able to deliver a good enough performance to endanger reigning European champions Spaniards who in the end celebrated 36:28 win. Jorge Maqueda finished the match with five goals. In the final match of the day we've seen a draw between Poland and Germany (23:23).
In MR Group II Japan opened the day with a win over Bahrain (29:25). Later on Qatar managed to defeat Argentina in an incredibly narrow match (26:25) providing Croatia with an opportunity to book a place in the quarter-finals with a win over Denmark. Unfortunately that didn't happen with Croatia eventually suffering a tough 38:26 win over Danes who have once again proved to be in amazing form in Egypt.
Loss Croatia suffered against Denmark means the only SEHA national team still in the competition as we're heading towards quarter-finals is Hungary. Hungarians managed to come out on top in their opening five appearances on the court in Egypt eventually failing to make it 6/6 in their final main round match versus Spain. They've however proved they have a great, highly-motivated roster and considering the fact they were without some of their key players like Banhidi and Lekai versus Spain we believe they still have a lot to do in Egypt. Their opponent in the quarter-finals will be France which means we'll see a duel between Telekom Veszprem's playmakers Kentin Mahe and Mate Lekai in two days in Cairo. Good luck Hungary! Hajrá Magyarország!
SCORES & GOALS
DAY 13 (25.1.)
MR Group I
Brazil – Uruguay 37:17 (Moraes 5)
Spain – HUNGARY 36:28 (Maqueda 4)
Poland – Germany 23:23 (Walczak 1)
Standings after the Main Round: Spain (9), HUNGARY (8), Germany (5), Poland (5), Brazil (3), Uruguay (0)
Spain and Hungary advance to quarter-finals.
MR Group II
Bahrain – Japan 25:29
Argentina – Qatar 25:26
Denmark – CROATIA 38:26 (Cupic 3)
Standings after the Main Round: Denmark (10), Qatar (6), Argentina (6), CROATIA (5), Japan (3), Bahrain (0)
Denmark and Qatar advance to quarter-finals.
President's Cup
Tunisia – Angola 34:29 (Ben Abdallah 1)