Tatran Presov lose one of their most experienced players during transfer window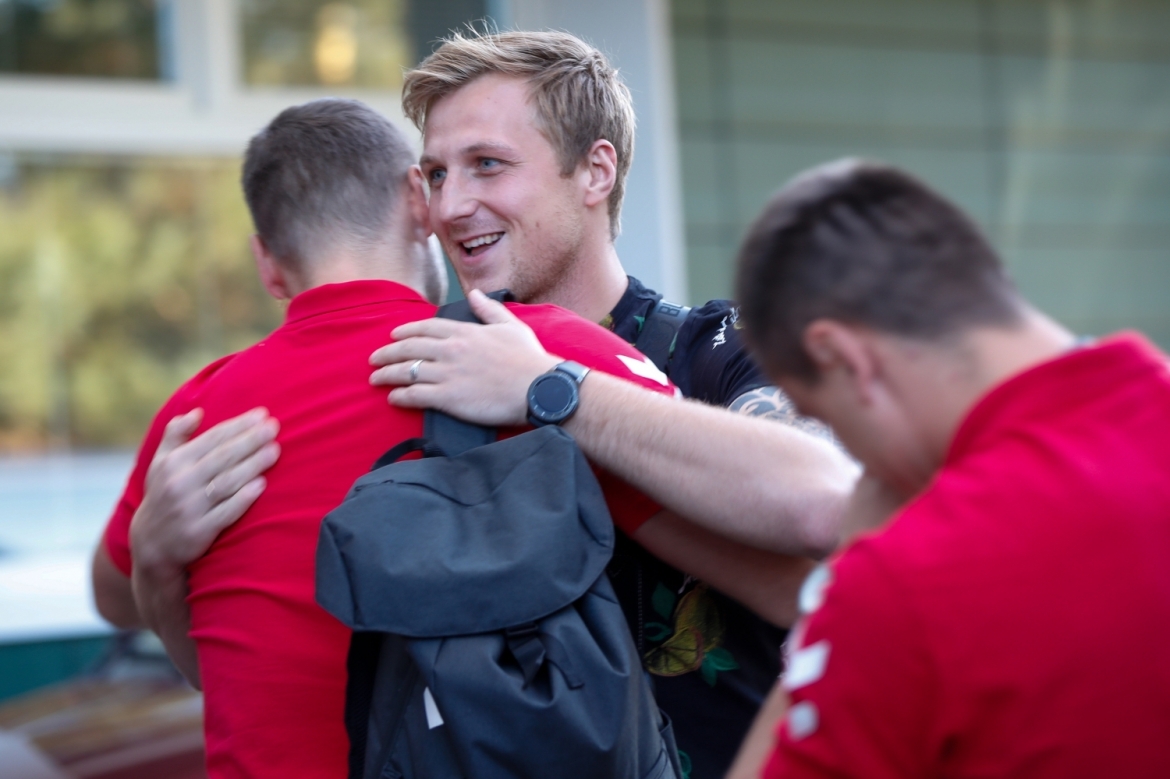 Tatran Presov have already started their preparations for the upcoming challenges. Looking at the team that came to Tatran's training ground on the first day of preparation, it was easy to notice that some players weren't there. Luckily for the Slovaks, season 2021/2022 is still not around the corner, but their SEHA – Gazprom League matchup with Motor Zaporozhye is. Therefore, Slavko Goluza doesn't have too much time to develop tactics with his new players and patch the potential holes that were made by players who will no longer wear the green-white kit.
Nino Grzentic and Igor Chupryna are starting new chapters in their lives at the start of 2021/2022 season. Grzentic was a part of the team for two years and mostly played when their captain, Oliver Rabek, wasn't in the game. Nevertheless, he showed great determination to score goals and prove he is worthy of the first team. Switzerland is his next destination, where he'll be playing for TV Endingen.
Igor Chupryna was almost a Presov native, judging by the time he spent in Slovakia. In six years with the Tatran squad he made 90 SEHA – Gazprom League appearances and stopped 680 shots. His best performance came in a match against Steaua during the 2018/2019 season, when he saved 19 out of 37 shots and single-handedly beat the Romanian opponent. His new club, Donskie Kazaki, battled relegation in the Russian domestic league this season, but that will change for sure. Slovenian left back and Ukrainian goalkeeper with a Slovak passport were gifted framed jerseys signed by all their colleagues after the last match in Extraliga.
Two more players will be searching or playing for new clubs throughout pre-season. Lucijan Fizuleto had a valid contract until the end of the 2021/22 season, but after the end of Slovak Extraliga both the player and the team agreed to end his contract and send him to HC Linz AG. Fizuleto's performance was very limited by a serious injury, which requested a rehabilitation and eliminated him for most of the season. Josef Hozman and Tatran also agreed on a premature termination of his contract, which means he will be leaving the club during this summer break.
On the upside, Tatran Presov brought in several interesting handballers. Tilen Leben is seen as Chupryna's successor. 23-year old Slovenian goalie came from MRD Dobova and will be searching for the spotlight when Marcos Colodeti is not between the posts. Sergio Garcia Lopez, former Liberbank Cuenca winger, has a lot of Liga ASOBAL experience which could be of much help for the Slovaks and their first team winger, Nuno Santos. Last confirmed transfer includes a Russian line player, Viacheslav Kasatkin. It is going to be fun to watch how will the 185 cm pivot fight against other SEHA defenses, but be sure that Goluza already has a plan for him and his refreshed team.