Sinisa Ostoic: 'The Final 4 at Zadar was a thrilling highlight of the season'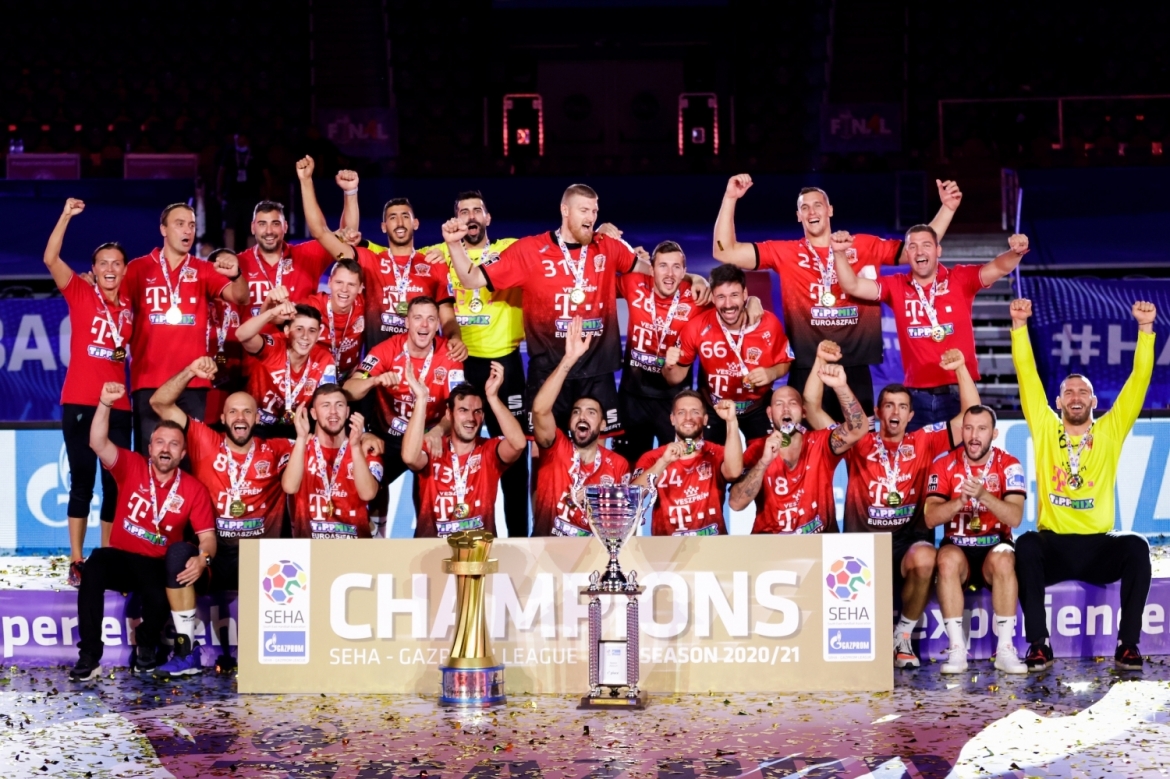 Telekom Veszprem found themselves on the winners' podium again. Besides that, a player, who had not been a part of the Final 4 tops the scorer list, which leaves us with great satisfaction after the tenth edition of the SEHA – Gazprom League Final 4 is over. This is the outcome of a thrilling Final 4 weekend in Zadar, Croatia. Momir Ilic is the first person to win the Final 4 as player and as coach, after winning the trophy in 2015 and 2016 as a player of Telekom Veszprem, now he is on top as their new coach after beating PPD Zagreb 31:29 after penalty shoot-out in Zadar.
In Ilic's team, Andreas Nilsson, Mate Lekai and Gasper Marguc are the only ones who have won the trophy four times with the Hungarian record champions (2015, 2016, 2020 and 2021) – and hunt Stojanche Stoilov, the only five times SEHA – Gazprom League winner. Stoilov's teammate Timur Dibirov became top scorer of the 2020/21 season by 57 goals. Best scorer, who was on court in Zadar last weekend, was Ivan Cupic (PPD and before Vardar) with 47 goals in total.
Below Veszprem and 2013 SEHA - Gazprom League winners Zagreb, Final 4 debutants Motor Zaporozhye had won the third place match 31:20 against Meshkov Brest.
Both Zagreb matches – including the 38:37 in the Semi-Final against Meshkov Brest – needed to be decided after penalty-shootout, so the 2021 event at Zadar was the first ever with more than one shoot-out. Thanks to those 'extensions', an overall of 251 goals were scored in the four matches.
Not only because of the performing level of the teams on court, Sinisa Ostoic, Managing Director of the League, was highly satisfied with the event: 'The SEHA – Gazprom League Final 4 at Zadar was a thrilling highlight of a very special and challenging season. We have seen great sports from great teams. We are proud of all participants, who strictly followed all requirements and regulations of Croatian health authorities in order to guard the health of everyone who attended the event. Everything at Zadar went well. So we say a big thanks to all who contributed to this great event – the clubs, the local organizers, the SEHA – Gazprom League staff, the many volunteers, partners and sponsors as well as our title sponsor Gazprom. We all hope for a different season than the one we had this year. In the General Assembly we have analysed the overall situation of the competition and we are all looking ahead with optimism and waiting eagerly for the start of the eleventh season of the SEHA – Gazprom League."
EHF President Michael Wiederer was also a guest of the Final 4 in Zadar, and he was pleased with the event and the cooperation with SEHA League: 'The SEHA – Gazprom League is a strong partner of EHF, the development of the competition is increasing, and you see the importance of playing the SEHA – Gazprom League for those teams in the EHF Champions League. Having four Champions League participants at the Final 4 underlines the quality and strength. Besides, the cooperation of EHF and the administration of the SEHA - Gazprom League is close and fruitful. In challenging times for all sports, EHF and SEHA - Gazprom stood stronger and withstood the problems."
All champions of the SEHA - Gazprom League:
2012 Final 4 in Zagreb: Vardar 1961
2013 Final 4 in Skopje: PPD Zagreb
2014 Final 4 in Novi Sad: Vardar 1961
2015 Final 4 in Veszprem: Telekom Veszprem
2016 Final 4 in Varazdin: Telekom Veszprem
2017 Final 4 in Brest: Vardar 1961
2018 Final 4 in Skopje: Vardar 1961
2019 Final 4 in Brest: Vardar 1961
2020 Final 4 in Zadar: Telekom Veszprem
2021 Final 4 in Zadar: Telekom Veszprem