7 METERS: Igor Markovic (Lovcen)
28.02.2014.

•

SEHA GAZPROM LEAGUE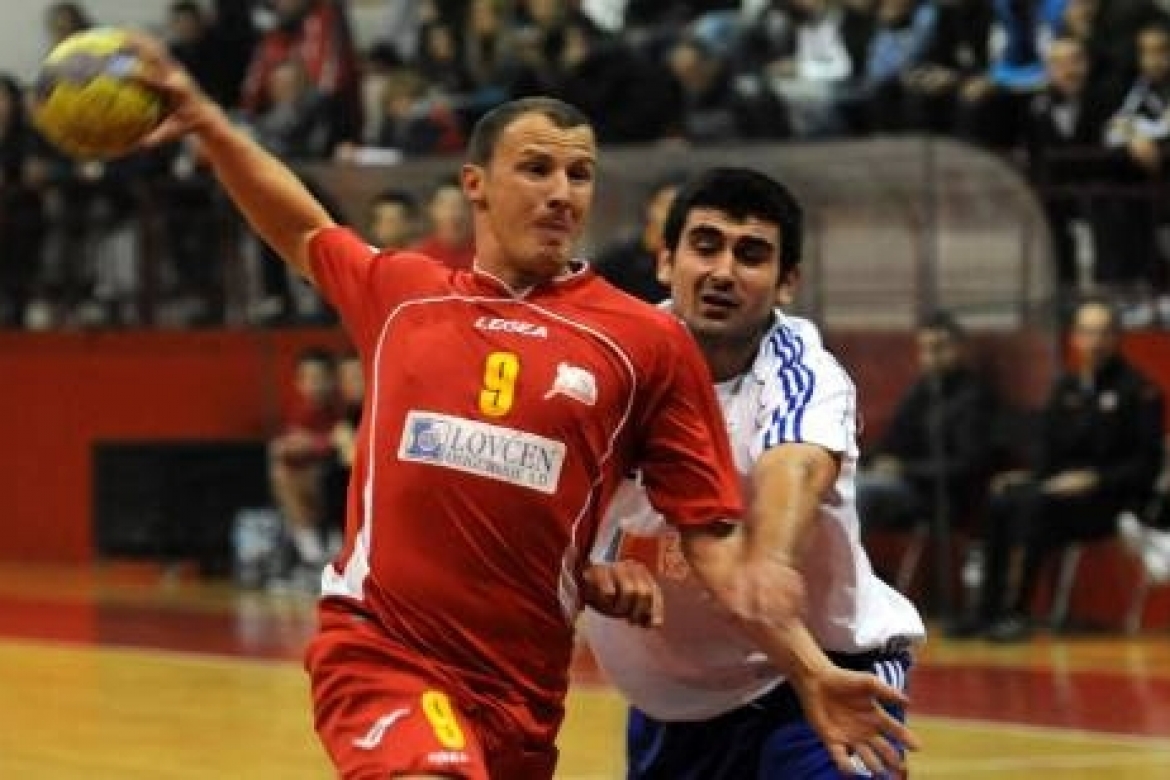 Bigger wish than playing somewhere else is Lovcen on SEHA league's Final Four
1M: You have not played for too many clubs in your career?
- I haven't. My career is totally connected with Lovcen although I've spent two years in Buducnost. I am playing on left wing so it is hard to find or to be more precise get some kind of a good offer from abroad. But that doesn't make me unhappy at all. To be honest I am enjoying progress we're showin in both national team and club.
2M: Why, in your opinion, Montenegrin male handball does not have a club like Buducnost in women category?
- Finances are definitely on first place and if no one recognizes our effort in male handball it is really hard to make sucha a great success. We are a small country but I believe SEHA GSS league will give us some more options in these situations. I think we have potential.
3M: Which are the main changes you see as difference from SEHA league's first two seasons?
- League is making progress, without doubt. It's advancing on all fields and in my opinion the biggest change is that now we have calendar with match schedule and in the beginning everyone was playing when they wanted to. That's the most important thing for the true league.
4M: What do you think about Lovcen this season? Many players were forced to leave due to hard financial situation.
- Lovcen's bad financial situation is now a secret. We're lucky to have good players in youth categories who can help the first team when some important players leave. We've started the season badly due to big changes in our roster and we've in the end even changed our coach. On top of that we weren't also able to play in our hall but now I think we're a team which can surprise anyone.
5M: Are you thinking about leaving to some richer foreign Europe's clubs? What would make you stay in Lovcen?
- I am not thinking about going somewhere else much. I hope Lovcen will manage to find a good sponsor and battle for Final Four next year. That would make me happy and fulfill my ambitions. In case of a good offer from abroad I would probably go for it.
6M: Which four clubs, from top five which are fighting for TOP 4 spots you see on this year's Final Four?
- All those clubs are worth playing there. In my opinion list would be Vardar, Metalurg, CO Zagreb, Meshkov, Tatran but I hope other clubs will have something to say about that too.
7M: Are you satisfied with your national team performance on EC in Denmark?
- The fact that we were there makes me happy over much stronger and richer country like Germany which we've managed to knock out of the competition in qualifications. It says much more than our result on the EC. We've had many injury problems and we simply weren't better at the moment than any of those teams we were in group together with.