Belarusian Meskov Brest greatest refreshment in SEHA League: Best ten year-old
12.02.2013.

•

Sportska dimenzija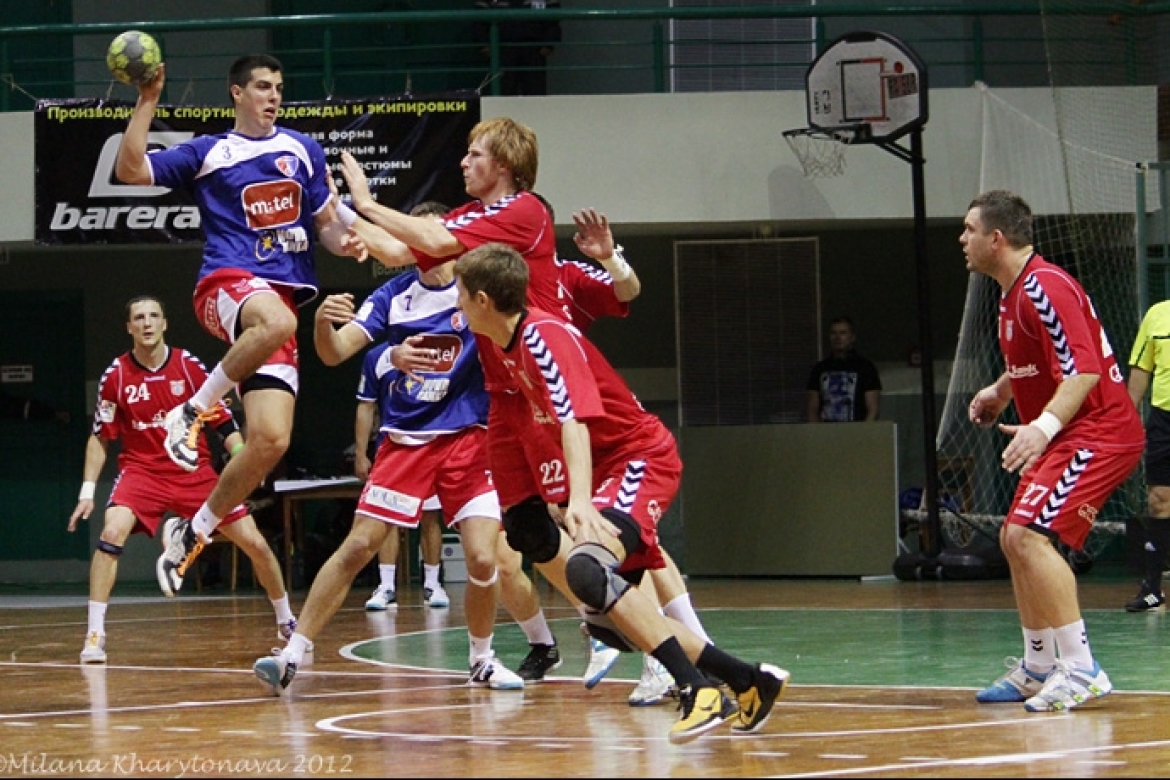 Meskov form Brest is the most pleasant surprise in SEHA League this season. A club was founded on the 9th April 2002, as a result of a enlightenment sports and handball actions of Antolija Petroviča Meškova, by which club was named, and bravely caught hold with all the challenges which SEHA League brings. Aware of the problems, they entered the competition, grow through it and after 12 league rounds, they share leadership with CO Zagreb. Story of a handball Brest perfectly fits the story about awakening of a former handball giant Belarus. Sometimes big SKA Minsk, triple European champion of the second half of the 80s, great handball names under the expert guidance of unforgettable Spartak Mironovič have shaped the world handball trends. With the disintegration of former USSR they story has stopped for a time, but now slowly through Dinamo Minsk and Meskov even the national team is coming to the big stage. Jurij Ševcov, Sergej Bebeško and before them Aleksandar Karšakijević are doing great job. Sergej Rutenka, who today play for Barcelona, is one of the best European players of the last decade. And with all grows Meskov, wanting to be competitive. They are bringing good foreign recruitments to complement players from its own school, to strengthen faster than exclusively through the process of creating its own players. They have opend to the Europe and succeeding…
Beginning of the season was hard, expectations were high, and the team was not strong enough to carry that burden. It started with the losses from Vardar in Skoplje, from Tatran in Prešov, and from Nexe in Našice, after that point was lost in Cetinje from Lovćen, than they were knocked out of EHF Cup from Göppingena, but little by little team was filing up, new players Knudsen, Markotić, Kostadinović have arrived. There has also been change on the bench, Gintaras Savukinas was replaced with Miglius Astrauskas. And then it started… In Brest all four of the first season Final Four participants have lost, CO Zagreb, Metalurg, Tatran and Vardar. Today this is team which has become a favorite for SEHA League Champion, team with two great players at every position.
On the goal there are excellent young Belarusian national team goalkeeper Vitalij Čerapenka, and alongside him is Croatian goalkeeper with great international experience Vladimir Božić. On the wings are all national team players, Ljubo Vukić from Croatian and Russian Jurij Tatarin on the left, and on the right Belarusian Maksim Baranau and Serbian Miloš Kostadinović who replaced injured Serbian international Milan Đukić at the start of the season. On the line is a tall and strong Belarusian giant Vječeslav Šumak and external line their strong side. In it lead role has Danish international Henrik Knudsen in the middle, on the left is a tandem of Lithuanians Nerius Atejevas and national team member Anton Prekapenia and on the right side are Croatian Robert Markotić and with him Belarusian national team player Kiril Knjazev. The width of the outer lines give Lithuanians Vaidotas Grosas, BiH Ivan Karacic and once-great Lithuanian talent Valdas Novickis.
10 years of existence, 5 time champions of Belarus, 6 Cups Belarus won. Last year they have played the Cup Winners' Cup quarter-finals against Aragon, and this was their greatest achievement, but together with SEHA this is regardless of early exit from Europe their biggest breakthrough in ten years of existence.