SEHA Gazprom PRESS team picks 'Best 7' for September
03.10.2016.

•

SEHA GAZPROM LEAGUE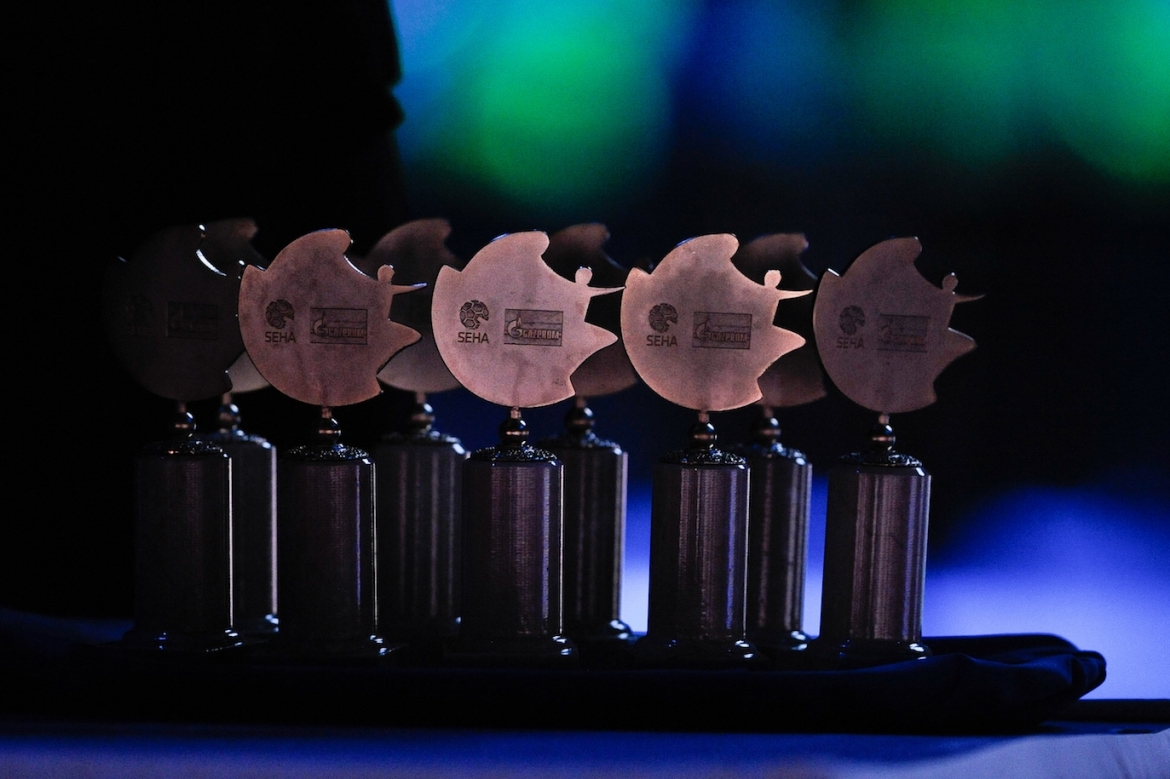 The time has come to pick 'Best 7' for the first time this season. Vardar's results, a fact that they have managed to beat Celje, Veszprem and Zagreb surely are giving their players a shining spot in the month behind us. Here is September from SEHA Gazprom PRESS team's perspective...
GoalkeeperRoland Mikler - HC Telekom VeszpremOne of the best goalies in last two seasons is obviously going on in high tempo. The only so far with more than 40% saves which surely is above average. Key man in his team's victories in Brest against Meshkov with 16 saves and in Celje with 12.
Left wingerTimur Dibirov - HC VardarFor years he has been League's best winger and this season he has found himself in a bit different role than before. With Dejan Manaskov out his minutes have grown and his answer to that is splendid as he is League's best scorer. Most in one match against Meshkov - 9, precise against Celje with 8/8 with high-class performances against both PPD Zagreb with 7 and Metalurg with 6 goals. Elusive.
Right wingerBlaz Janc - HC Celje Pivovarna LaskoWe've introduced him as League's big star from Celje PL and he is proving that with his performances. He is right on Dibirov's tail setting standard high with 7 goals against Tatran, Veszprem and Izvidac and perfect 6/6 in Slovenian derby against Gorenje. Vardar is the only team which has managed to keep him down so far.
PivotRastko Stojkovic - HC Meshkov BrestHe might not be great in defense but he is brilliant in attack and one of Belarusian team's biggest forces this season. His buzzer-beater in Skopje has brought his team the most important point so far against Vardar. He scored 6 against them, 8 against Izvidac and 4 against rock-solid Veszprem's defense.
Left backStipe Mandalinic - HC PPD ZagrebHe was forced to sit last season out with a knee injury. His contribution was minimal but this season he is locked and loaded, ready to explode. In case he manages to reach expectations Zagreb will not cry after Luka Stepancic for long. Amazing 9 goals against both Gorenje and Vardar, 4 against NEXE. By that, Vujovic is giving him a chance to show what he has got shooting from 7-meter line and he is doing it really well.
Middle back
Luka Cindric - HC VardarCroatian playmaker in Vardar's jersey was a part of Croatian national team in Olympics in Rio sitting out most of the matches and so far he is showing that it might not have been the best idea. Cindric is there when Vardar needs him in decisive moments scoring key goals against both Meshkov and Zagreb. Against Veszprem he was 4 from 4, against Tatran 3 from 3 and against Meshkov his 5 goals were game changers.
Right backAlex Dujshebaev - HC VardarRemarkable Spanish left-hander is playing his final SEHA season before joining Kielce. So far he is doing it amazing. Best Vardar's player so far. He has managed to break down Metalurg all by himself, scored 8 in derby against Zagreb, 6 against Tatran and against Veszprem he did everything he could to boost his team's chances for triumph. World class!
CoachRaul Gonzales - HC VardarWhen a team does as much as Vardar did in September then there is no need to ask who was the best coach of the month. Raul has managed to outplay Veszprem, Zagreb and Celje and there is nothing much to add to that - best in September.