Tatran rush past Gorenje with +4, Chupryna shines with 15 saves
08.11.2016.

•

SEHA GAZPROM LEAGUE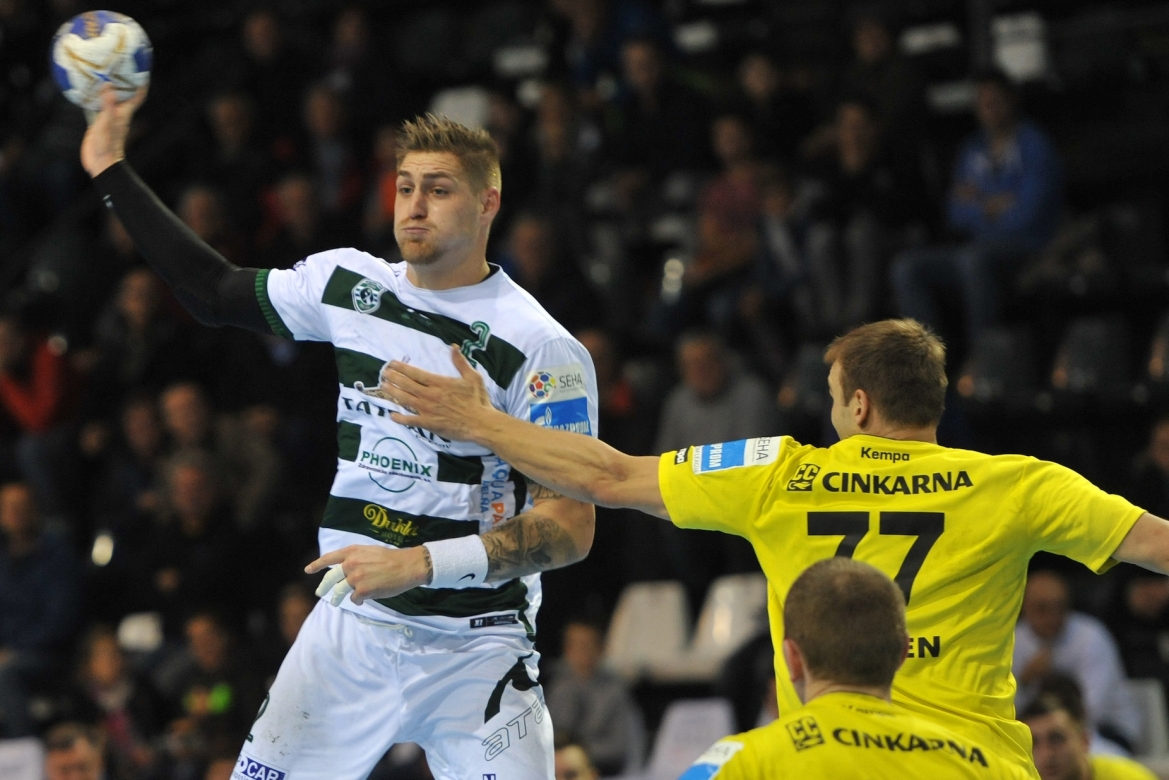 Gorenje Velenje did not manage to achieve their goal of reaching a victory in Slovakia which would keep them just a step away from League's strongest teams on the table. After first 30 it was only +1 for hosts and in the end +4 (34:30) with Chupryna helping his teammates reach an important victory with amazing 15 saves driving Plaskan's players crazy with his moves. Hrstka was once again his team's best scorer with 7 goals along with young Lukas Urban who was a 'man of the match' 7/7 with 6 assists. Rabek had 7 assists with 5 goals and it was, all together, simply too much for well-motivated guests to cope with. Mitrovic on the other side had 8 goals with 4 assists, Cehte added 7 but -4 was simply as far as they could go today.
Win brings Tatran on eighth place with 6 points and now they are just a win away from Slovenian vice-champions who have 9. Both Tatran and Gorenje will play their next matches in a week and on road. Tatran will go to Bosnia and Herzegovina to meet Izvidjac CO and Gorenje will play Slovenian derby of the League in Zlatorog sports hall in Celje.
Rastislav Trtik, Tatran coach:
I am glad we managed to win the game because we went into the match with huge handicap. We completely missed our centre block defensive couple Pekar - Sadovyi. I was worried before the game how the players would manage the defensive system. Maybe the fact they missed the game encouraged our players to show they are strong team and keep together. We delivered very good performance in defence. I would like to praise the top performance of our goalkeeper Igor Chupryna. It was the second time he has had a lot of important saves against Gorenje this season. Moreover we were quite efficient in attack. Excellent performance of Chupryna and a lot of goals we scored on counter attacks decided about victory of our team. I am sure our fans were our 8th player on the court in Tatran Handball Arena and they had to enjoy the game a lot.
Lukas Urban, Tatran player:
I would like to thank Gorenje for playing a fair play game. I am very happy we won this encounter. It was really important match for us because we needed to take 3 points. We managed to replace Pekar and Sadovyi in defence. We relied on great saves of Igor Chupryna. We scored a lot of goals on fast breaks. I think we deserved this victory.
Borut Plaskan, Gorenje coach:
Congratulations to Tatran on their victory. Today they deserved to win the game. We were not so good at defence compared to previous matches. We allowed Tatran to score many goals on counter attacks. This is the main reason why we lost this encounter.
Luka Mitrovic, Gorenje player:
I would like to congratulate to Tatran on playing a fair play game. Firstly, we cannot win the match with few saves of our goalkeepers. Secondly, we allowed them to score too many easy goals on fast breaks. We played good in attack, but our defence was very bad. That is why we lost the game.