The best of the best face in the final - statements ahead of Vardar vs Veszprem
08.04.2017.

•

SEHA GAZPROM LEAGUE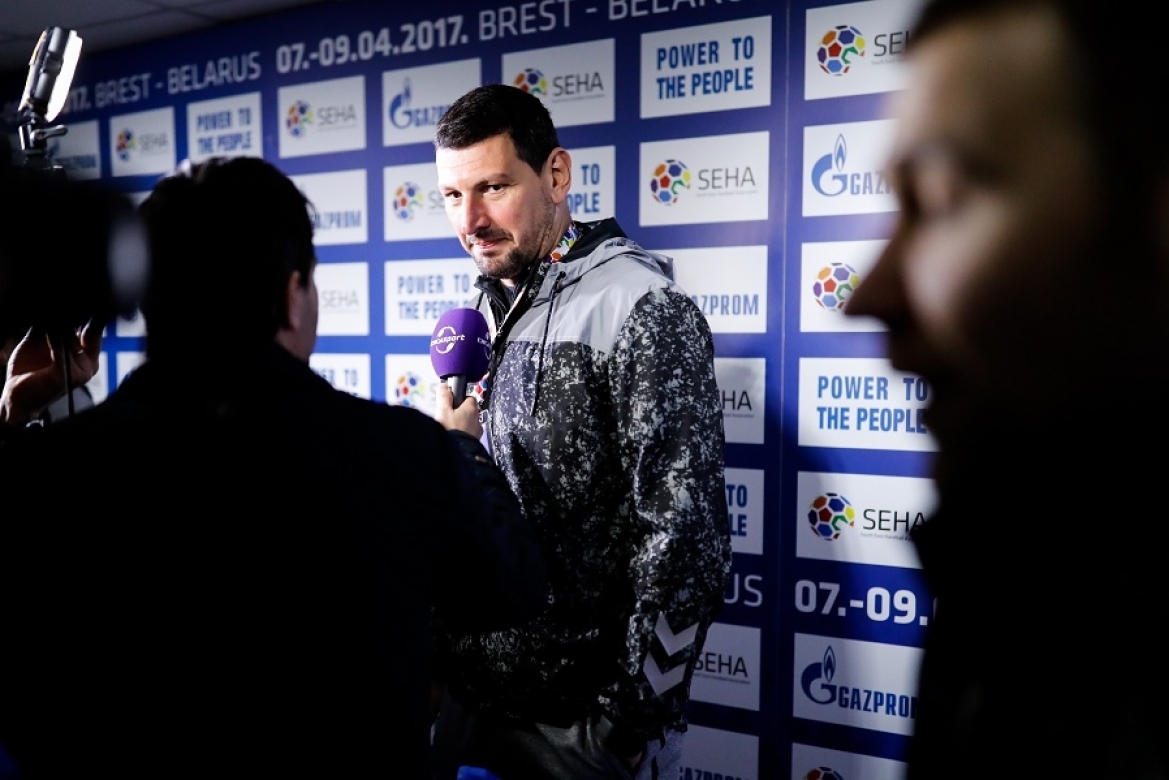 The two dominating clubs of the previous SEHA - Gazprom League seasons will face in the final of the sixth edition of the Final4 on Sunday in Brest. Vardar will lock horns with Veszprem at 21:00 hrs. Belorussian time (20:00 CET).
Here are the statements of players and coaches from Saturday's media day in the Victoria Sports Hall.
TELEKOM VESZPREM
Javier Sabate, coach:
It's never easy to play Vardar, I have only positive things to say about them, about their team and coach. Our goal however remains the same - we have a team that was built for winning and we'll do everything to go fort he third trophy three in a row tomorrow.
Mirko Alilovic, goalkeeper:
We're up to a tough match that's for sure. It will not be easy but I believe we'll manage to catch a treble after last night's thriller against Meshkov. I have to say Meshkov have really risen since last season, they are playing really good at home and many favorites failed to take points from here throughout the season so that's what we must be proud of. It's been a tough season for us so far, a bit too many ups and downs for a team of this quality, but we have what we have and a good thing is we're still in race for all trophies. Hopefully, we can once again go all the way and then start preparing for the Champions League quarter-final against Montpellier.
Mirsad Terzic, player:
Defence was once again our forte last night against Meshkov in a really tough match. Some will say it was harder than expected but you have to understand Meshkov have become a much better team in last few seasons and it is far from easy to beat them anywhere - especially on their court and in front of their fans. However, most important thing is that we'll have yet another chance to go for the title and you can be sure we'll do everything to in the end grab it.
VARDAR
Raul Gonzalez, coach:
We know Veszprem very well, this is the top clash and a true final of the SEHA - Gazprom League. Everything is possible in this match, both sides have shown their class all over the season, and there is no favourite in this game. We will prepare well, and all our players seem to be fit.
Arpad Sterbik, goalkeeper:
Sure the match we are about to play will be one of the toughest this season. These are two amazing teams with highest goals and in such matches usually small details and experience decide everything - a single save, smart attacking move - you never know. It won't be easy but we're eager to go all the way.