Gorenje hope new coach will bring them luck in Skopje
04.09.2017.

•

SEHA League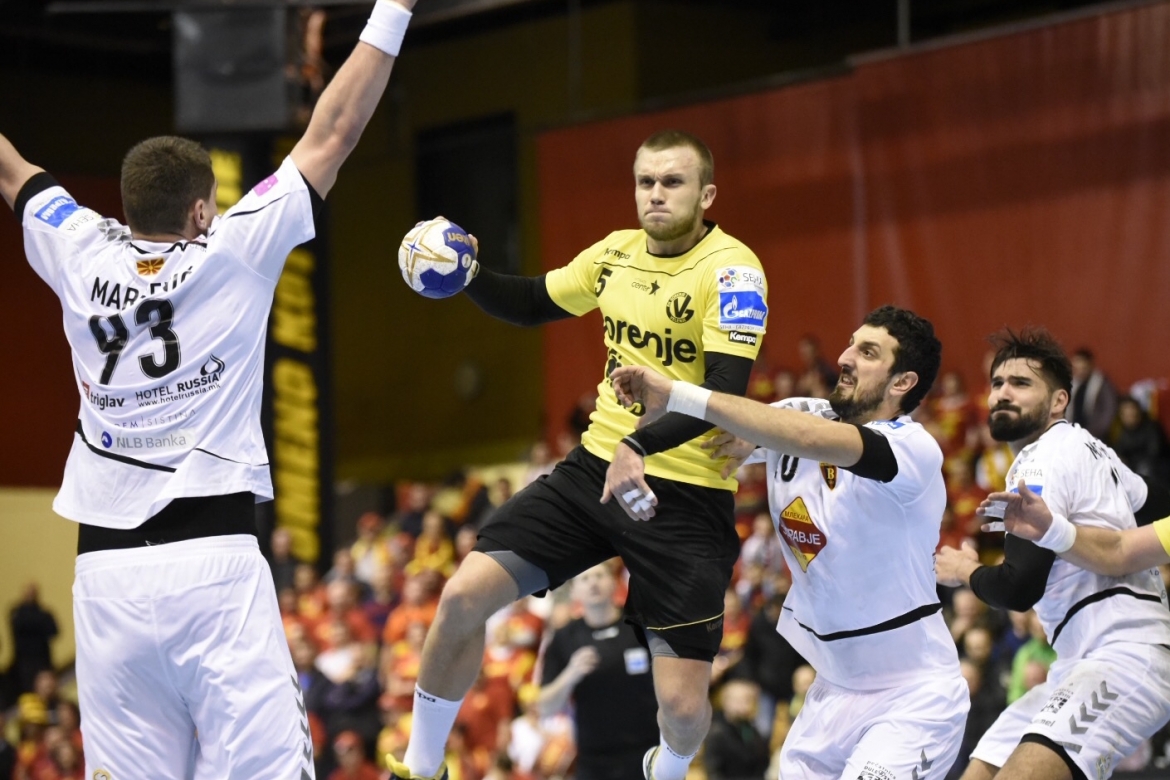 Reigning SEHA champions Vardar will, starting from Tuesday (17.30 CET) and the match against Gorenje Velenje, start series of 4 matches in only 12 days in front of their fans in Jane Sandaski sports hall. Teams entered the season in quite different ways with Vardar reaching a dominant win against Metalurg and Gorenje on the other side failing to reach points in another national derby versus Celje. All that, along with two victories from last season, puts favorite burden on Vardar's shoulders this one even with a roster which is in the beginning of the season experiencing quite a few injury problems.
Gorenje' biggest strength in this one will surely be new coach Zeljko Babic whose experience will certainly help guests prepare in the best possible way for this one.
Raul Gonzalez, Vardar coach:
This will be our first game at home in Jane Sandanski this season. Surely it will be a tough match because Gorenje have young players and a new coach. They are playing modern, fast handball and quality 6-0 defense. I believe their best players are Alem Toskic and Matjaz Brumen. We're still experiencing some injury problems but that can't be an excuse as we have to win in every match in order to accomplish our goal and qualify for F4.
Joan Canellas, Vardar player:
We are favorites in this one but it will surely be a difficult game. We're playing well but need some time to grow. We have almost the same roster like last season but I'd say we're not the same team. We want to play on F4 and obviously to do that we've got to celebrate at home. Gorenje have a new coach and players, they are a whole different team which plays fast and we have to be focused playing against their defense. We've got to go step by step and grow as a team.
Zeljko Babic, Gorenje Velenje coach:
Vardar are reigning European champions and an excellent team led by one of World's best coaches Raul Gonzales. This will be a clash of two CL-level teams. I wish for our defense to be on the same level like against Celje - aggressive and tough as well as for our attack to be more active and productive.
Matjaz Brumen, Gorenje Velenje player:
We know a lot about our opponents - they are European champions and will surely do everything to prove it each match. We are aware of quality their players have and their tactics with our main goal in this one being to stop their fast-breaks. My wish is for us to get better ahead of CL challenges.
Match will be broadcasted on EHF TV, Arena Sport channels as well as Sport TV (Slovenia) and MRT (Macedonia).