7m - Markovic, a Montenegrin with a Qatari passport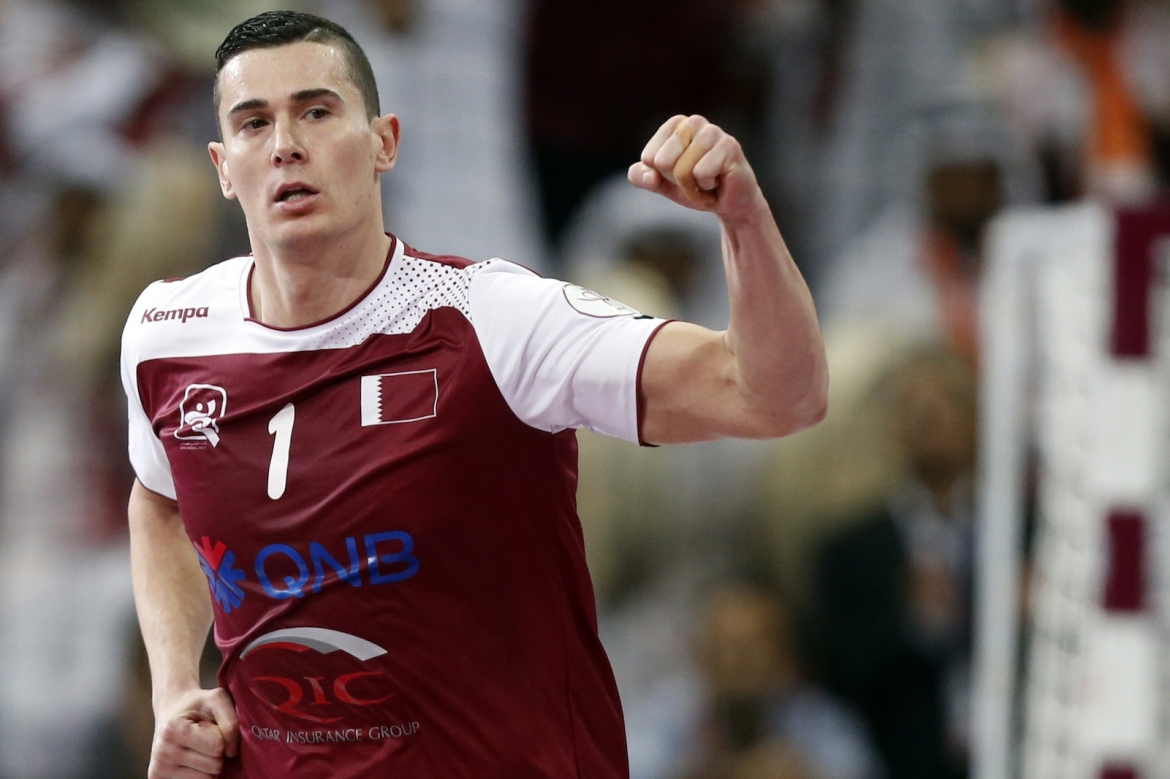 Zarko Markovic, two meters tall Montenegrin, was surely the hot topic when PPD Zagreb signed him a few days ago after Miklavcic's severe injury, which left the Croatian champions with only Mario Vuglac and a young Josip Vekic on the right back position.
Markovic was born in 1986 in Cetinje, Montenegro. A city that gave some of the best handball players, such as Veselin Vujovic, and its handball history certainly played a role in Zarko's life. He and his brother Mirko started playing handball together. Very soon Zarko got the opportunity to play with the big boys. He was hardworking, he listened and he wanted to succeed according to Miodrag Popovic, one of his first coaches.
His next destination was the European red force, Veszprem, where he played next to players such as Nikola Eklemovic, Marian Cozma, Dejan Peric and others. He spent the next two seasons there, afterwards heading to Podgorica, to play for Buducnost for two seasons, then for Metalurg in season 2011/2012. He moved from Macedonia to Germany where he stayed for two seasons, scoring goals for Frisch Auf Goeppingen and HSV Hamburg.
European tour was over and he decided to spend some time on the Arabian Peninsula, in Qatar. El-Jaish was his new handball home where he stayed for three years. He got the offer from German champions Rhein Neckar Loewen, but in the end Markovic signed for PPD Zagreb and was their huge reinforcement for both SEHA and Champions League.
As far as his national team performances are concerned, he played for Montenegro, but then opted out to represent Qatari colours. His last match for Montenegro was in 2012 when he played the qualification match against Latvia for the World Championship.
Three years after the last match for Montenegro, when he was already in Qatar, he earned the right to replace the national team jersey. Markovic was one of the first European players to go to the Arabic world and which, in the end, started playing for the Qatari National team. In 2015 during the World championship in Qatar, he started playing for the home team. Markovic was their key player and a top scorer with 67 goals in nine matches. He ended up winning the silver medal with the team Qatar.
Marko Dapcevic, his former teammate in Montenegro's national team, once described Zarko as a player ready to step up in the key moments of the match, while also referring to his left shooting arm as a 'rocket'.
It is left to see how a player with such a pedigree will fit into Zagreb's team. His SEHA debut is going to be in the derby of the round 4, when Zagreb meets Slovenian Celje PL.
Photo credit: Stéphane Pilaud/IHF