Velux EHF Champions League round-up (Round 2)
24.09.2017.

•

SEHA League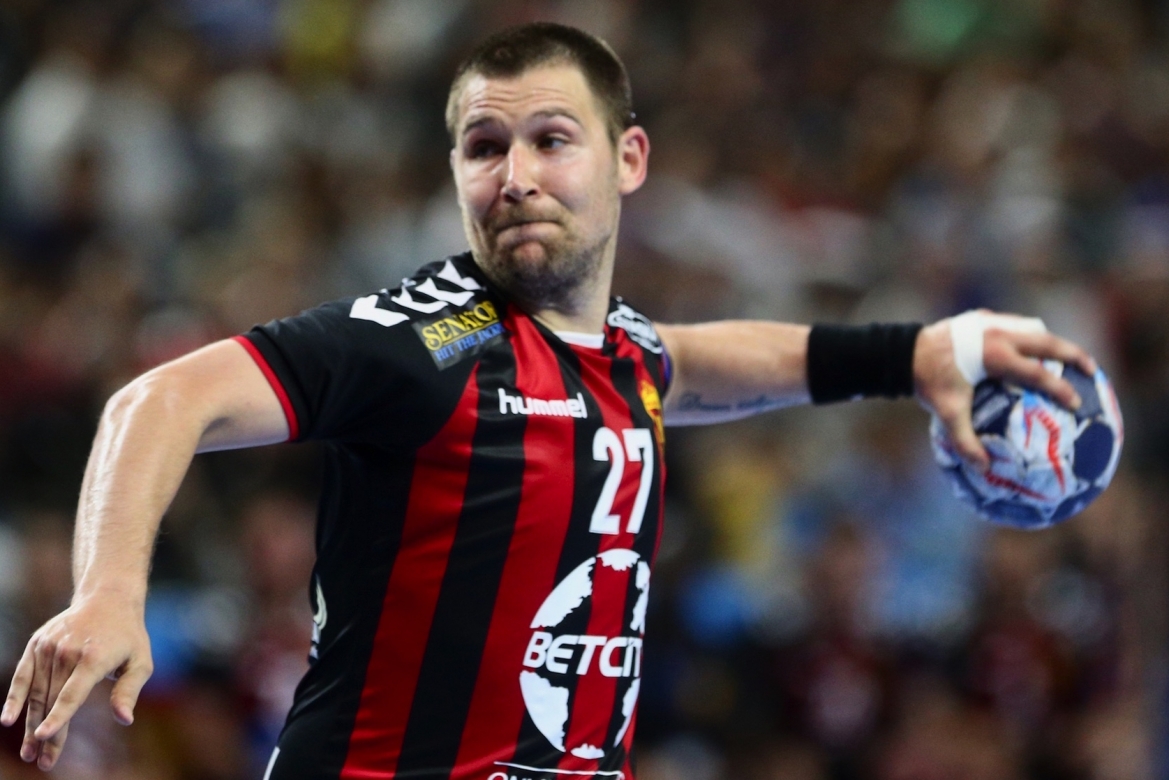 Gorenje achieve a massive win, Vardar remain unbeaten. Ziga Mlakar scores 14 goals, but Celje come up short in Denmark. Everything you need to know about SEHA teams in Champions League is right here.
Group A: Vardar- Nantes 27:23 (14:10)
It took Vardar some time, but Vardar established a comfortable lead in the first half led by Moraes and Cindric. Sterbik chipped in with some great saves and the champions entered the second half with a 4 goal lead against Nantes. Coach Gonzalez was forces do use his time-out after Vardar's defence started leaking and the lead came down to 1. Slowly after that, Vardar demonstrated its full firepower restoring the safe lead and ultimately coming out on top. Moraes scored 6 for the Macedonians, Kristopans added 5 with wingers Cupic and Dibirov contributing with 4 goals each. Another great team performace which we've come to expect from Vardar who remain unbeaten this season.
Group C: Dinamo Bucuresti- Gorenje Velenje 26:27 (10:9)
A huge win for Babic's players in Round 2. Even though the Romanians were the favorites coming into the match, Gorenje clearly did their homework because they played arguably their best match of the season. Dinamo enjoyed a lead for most of the first half and part of the second, but the Slovenians started showing more in defense, without missing any chances. Matjaz Brumen scored 7, the captain Niko Medved had 5 in a win that could prove to be crucial later in the season. Gorenje have now won both Champions League matches this season.
Group A: PPD Zagreb- Pick Szeged 23:28 (12:17)
Poor start for Zagreb resulting in a lot of technical errors and 2 minute suspensions. Pick Szeged went up by as much as 5 in the first half, so Kasim Kamenica was forced to rotate frequently and find the right mix. Hungarians were well prepared for everything Zagreb threw at them grabbing a well-deserved 5 goal lead at the half. It was more of the same in the second half until Vuglac and Mrakovcic brought some fresh energy to the match, scoring 5 goals each and bringing the hosts to just one. Despite a good fight late in the match, it wasn't enough and the Hungarian vice-champions picked up a victory that could be decisive in this season's Champions League. Sego and Sierra both had their nights in goal for the visitors, with Balogh and Buntic combining for 13 goals.
Group B: Aalborg Handball- Celje PL 32:30 (15:13)
It was a fast-paced match, which obviously suited the home side. Aalborg didn't hesitate to take advantage of every error and slow substitution made by Celje. At times it looked like Ziga Mlakar was single-handedly keeping his team in the match. Celje levelled the score at one point, but Aalborg showed more passion, creativity and energy to record their first match in Champions League. Mlakar was amazing again, scoring an incredible 14 goals, but was without real help for most of the match. Celje has now lost both Champions League matches, conceding 71 goals.
Group D: Metalurg- Besiktas 27:31 (14:14)
Besiktas had the lead for most of the first half, but Metalurg went on good run to end the half all tied up. It wasa great effort from the Turkish side in the second half that got them an extremely important victory. Jaganjac was the best player for the Skopje-based team scoring 9 goals. After a loss against Vojvodina in the SEHA- Gazprom League in Round 4, something isn't right in Metalurg at the moment. They are without a point after 2 rounds of Champions League, so Lino Cervar must find a way to turn things around.
Group B: PSG- Meshkov Brest 32:28 (15:14)
After an amazing performance and a win over Kielce, Meshkov had an even harder challenge ahead of them. The superstar- built team was once more simply too strong for the Belarusians. The visitors did put up a great fight, especially in the first half, but Paris Saint-Germain are currently on another level. 12 players appeared on the scoresheet for Meshkov- Kulak and Stojkovic scored 5 each, but Gensheimer, Sagosen, Karabatic and company were superior offensively in this one. Meshkov can definitely take some positives from this match and prepare to fight for a spot in the next round.