Best 7 September
25.09.2017.

•

SEHA League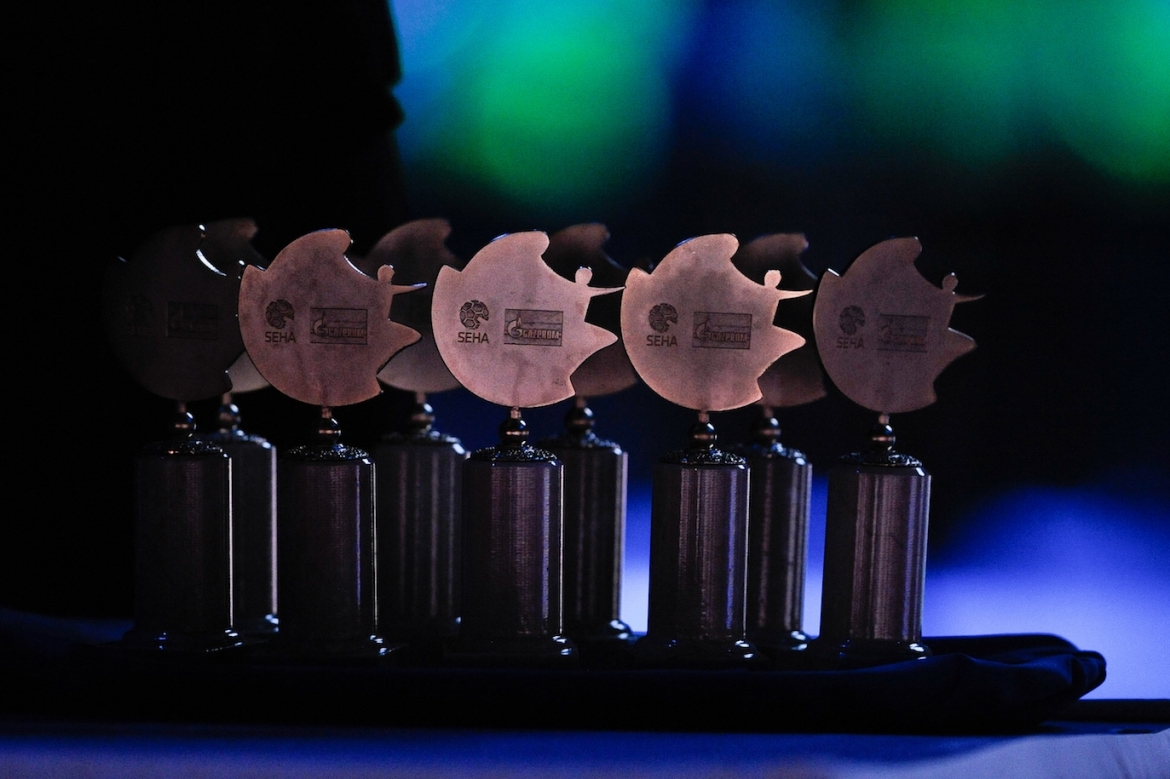 After 20 matches in September, SEHA - Gazprom League PRESS team once again picked best in the business for the month behind us. Vardar is dominating the selection and it is clear why as it is impossible to ignore perfect 4-0 start of the season.
Goalkeeper: Urban Lesjak (Celje PL)
Goalie from Celje secured his team seven points from away matches in Velenje, Presov and Zagreb. His outings in Presov and Zagreb were the most impressive as he took everything in his hands.
Left winger: Timur Dibirov (Vardar)
Vardar's prodigy keeps up the tempo. He is not the player you hope won't score from any kind of angle. In the beginning he crushed Metalurg afterwards scoring 4 against Meshkov. When it matters he's regularly among the best.
Right winger: Ivan Cupic (Vardar)
Vardar's winger-killer duo keeps on dominating the League. He was highly motivated against Meshkov as well as against Velenje scoring 5-from-5.
Pivot: Zarko Pesevski (Metalurg)
If opening of the season is a look at the season as a whole then we can without doubt say Metalurg's line player is poised for a great one. Five against Vardar, five in Pancevo, six against Nexe. Unstoppable when he catches it…
Left back: Vuko Borozan (Vardar)
It was a big fight between him and Meshkov' own Petar Djordjic but Vuko took the place dominating their mutual encounter scoring 6. He uses his playtime to the max each time he's out there.
Middle back: Dominik Krok (Tatran Presov)
Key goal against Meshkov, key moves against PPD Zagreb. Biggest accomplishments of the month putting Dominik Krok in team of the month.
Right back: Bruno Butorac (Tatran Presov)
What a refreshment for SEHA League. Quick and effortless, he's managed to rise Tatran to a whole new level. Unbelievable numbers to start with - 8 versus Zagreb, 8 versus Vardar, 10 against Celje!
Coach: Raul Gonzalez (Vardar)
Four wins in four matches and coach of the month title right ahead of Tatran' Slavko Goluza. Raul managed to make his team look like they are defending the title proving their dominance from the very first minute. European champion style!