EHFCL round 3: Vardar and PPD Zagreb to clash in Skopje
29.09.2017.

•

SEHA League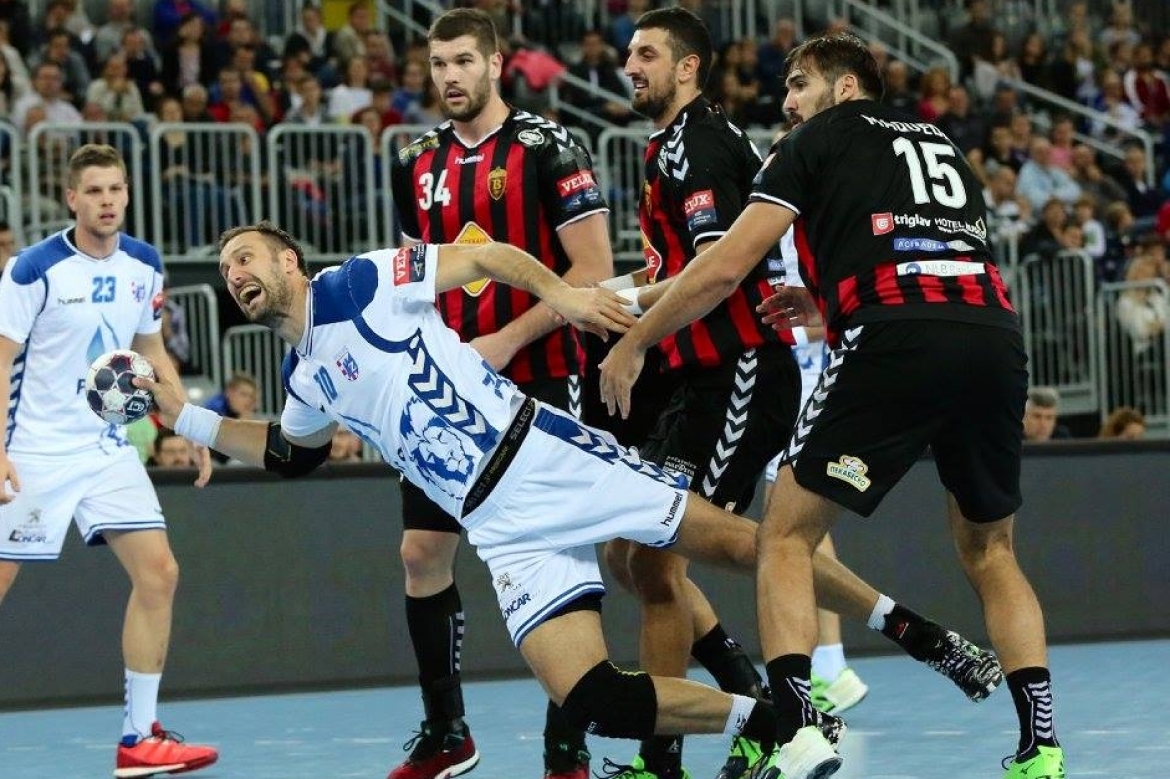 The round three of the Champions League started with three matches played on Wednesday, but all SEHA teams have been scheduled to play this weekend. A classic between two SEHA teams Vardar and PPD Zagreb is on the menu on Sunday. Meshkov are hosting Veszprem, a team that is well-known to all the SEHA fans as they won the SEHA - Gazprom League on two occasions. An exciting weekend is ahead of us!
On Saturday at 16:00 Meshkov will play their second Champions League home match of the season. After a win against Kielce in Round 1 and a loss in Paris last weekend, the Belarusians have another tough fixture. Champions League finalist in 2016 and a former SEHA team Veszprem is traveling to Belarus to play Meshkov. The Hungarians have beaten both Flensburg and Celje so far, and one thing is certain - the hosts will have to be on top of their game to secure a good result.
Later on Saturday, Metalurg are playing hosts to Sporting, a team that has reached to group stage through qualification round. The Macedonians are currently on a poor run after losing 3 matches in a row, against Montpellier, Vojvodina and Besiktas. Sporting suffered a heavy defeat in the last round against Motor Zaporozhye, so they will be even more motivated to record a win. Halil Jaganjac scored 9 goals in the last match versus Besiktas, so he will look to continue his good goal-scoring form.
The final Saturday match featuring SEHA teams is Celje against Kielce. The Polish champions already lost one match to a SEHA team, when Meshkov beat them in the first round. Celje are yet to win a Champions League match this season conceding a worrying amount of goals after two matches- 71! However, the Slovenian champions showed some potential, especially offensively - Ziga Mlakar is even leading the scoring charts with 22 goals in 2 matches. These two teams met last season and Celje came out on top at home, giving them confidence to repeat that success. If Celje manage to win this match, it would be a huge burden of their backs, knowing they are capable of beating the best!
Sunday is then commenced with Gorenje and Skjern. Both teams are currently unbeaten in Group C which definitely brings some extra spice to this match. Gorenje have recorded two narrow, but well-deserved wins against Ademar Leon and Dinamo Bucuresti. The Danish vice-champions are currently top of their domestic league and surely they are going to be the toughest opponent for Gorenje so far in the Champions League.
The main focus will be on the 17:00 match in Skopje. Two of the finest SEHA teams with an on-going rivalry; the European champions Vardar are hosting PPD Zagreb. The Croatians are still looking for the first victory in the Champions League this season, drawing in Kristianstad and losing to Pick Szeged in Zagreb. On the other side, Vardar are looking strong again, they have won all 4 SEHA matches, as well as taking all 4 points in Champions League. They beat Nantes and Wisla Plock, both times providing their fans with a quality all-around team performance.
Looking at PPD Zagreb, they should have done better in both Champions League matches, but this time they had a whole week to prepare for a match against Vardar. These two teams had been in the same group last season, both winning their home matches. Vardar are obviously the favorites, but Zagreb are yet to play their best handball and they know the Macedonians too well not to put on a great fight!
Another exciting round is ahead of us in Champions League. SEHA - Gazprom League is back next week, starting on Tuesday!
Saturday September 30th:
16:00 HC Meshkov Brest- Telekom Veszprem HC
17:30 HC Metalurg-Sporting CP
19:00 HC Celje PL- PGE Vive Kielce
Sunday October 1st:
17:00 Gorenje Velenje- Skjern Handbold
17:00 HC Vardar- HC PPD Zagreb