Champions League recap - Round 5, wins for both Macedonian teams
15.10.2017.

•

SEHA League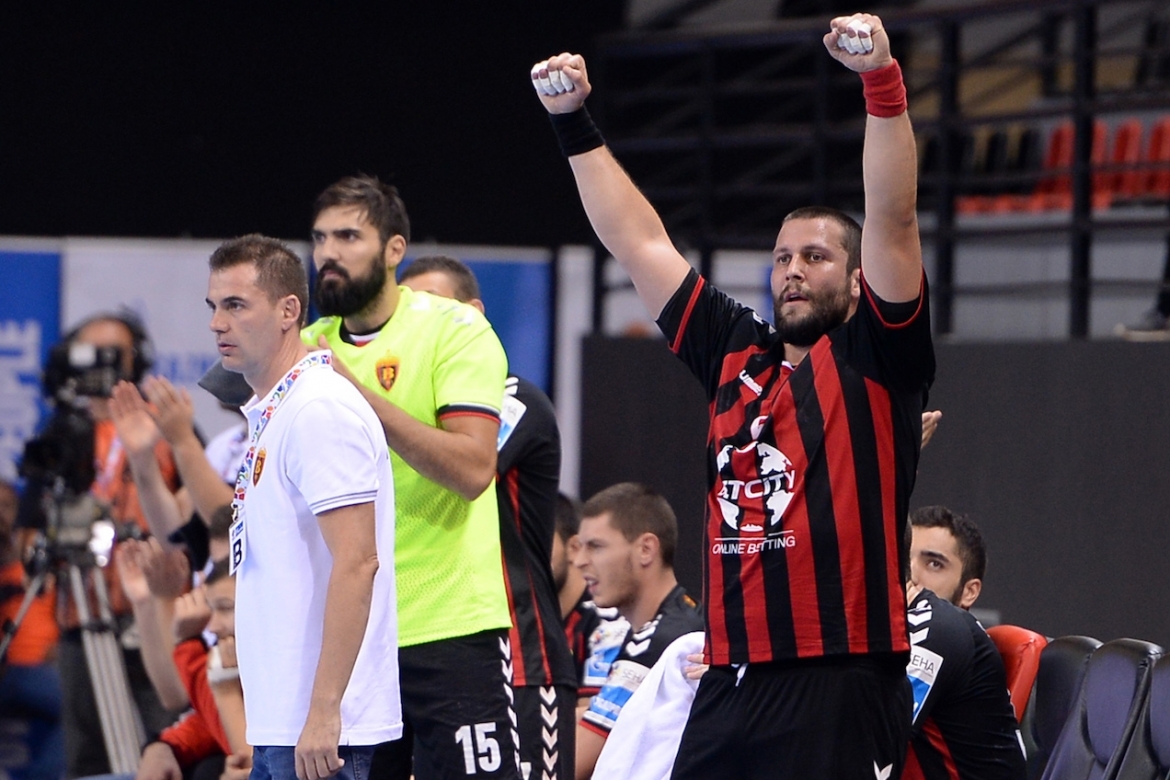 SEHA teams played some memorable matches in this round, as Vardar defeated Barcelona, Metalurg got 2 points against Chekhovskie Medvedi in Russia and PPD Zagreb fall to Rhein- Neckar Löwen in Germany.
Group A: Rhein-Neckar Löwen - PPD Zagreb 31:24 (15:11)
The Croatian champions started the match well, even holding onto a lead until 4-4 and 4 goal by Mads Mensah Larsen for the hosts. Rhein-Neckar established dominance in the match at that point, safely controlling the game going onwards. PPD Zagreb showed signs of resistance at times in the second half, but were unable to pull a comeback. Andreas Palicka was spectacular in goal for the German champions, with 17 saves. Matevz Skok was also doing pretty well for the visitors, but was too often without real support defensively. Zarko Markovic stood out for PPD Zagreb with 7 goals, but no other player scored more than 3. Pekeler scored 8 to lead Rhein-Neckar towards their third victory in the Champions League this season, whereas Zagreb remains without a single win.
Group D: Chekhovskie Medvedi - Metalurg 26:32 (15:15)
Another tremendous display from the young Metalurg squad. It was a fantastic all-around effort especially in the second half from the Macedonians. Halil Jaganjac once again showed what he can do, scoring 9 goals, putting his Champions League tally to incredible 35 after 5 rounds. The teams were exchanging leads during the first half and the start of the second, but then Metalurg went on to score 6 unanswered goals and went up by 4. Eventually they did not look back and safely brought the match to the end. Apart from Jaganjac who scored 9, Peshevski added 6. This win means Metalurg are now undefeated for 3 straight Champions League matches, after losing the first two.
Group A: Vardar - Barcelona Lassa 27:24 (16:12)
It was surely the most anticipated match this week, as it was a chance to recall the incredible match we saw at the 2017 Final 4 tournament. Vardar were in full control of the match, after a strong start from Barcelona. It was a great atmosphere to play in, as almost 6000 spectators showed up to see the match. Vardar did a good job of slowing down the tempo in the second half, as Barcelona scored 24 goals, easily the season-low in the Champions League this season. In fact, it was the first time they stayed under 30 goals and this was their first loss of the season. They managed to beat Vardar at the Super Globe tournament, but Gonzalez's team has been on a roll in all competitions this season, just playing very well in all segments of the game. Vuko Borozan once again led the hosts with 6 goals, Maqueda added 5 with Arpad Sterbik also having another brilliant outing. On the other side, Spanish duo Rivera- Entrerrios combined for 13 goals, but it was not enough, as Barcelona recorded their first defeat of the season.
Group B: Celje PL - Meshkov Brest 33:33 (18:15)
For a large part of the match, Meshkov were not able to deal with Celje's pace. The Slovenian champions kept on scoring easy goals which gave them a solid lead for most of the match. However, Meshkov were able to turn things around when Celje went up by 5 early in the second half. They have managed to keep up with Celje and were much efficient offensively. Late in the game Pesic pulled some key saves to give Meshkov a chance to get the 2 points. In the end, the score remained 33:33, making this match a third draw in the third head 2 head match between these two sides in the Champions League. Both teams displayed some quality handball and engaged in an exciting duel. Malus scored 7, Mitrovic 6 and Marguc added 5 for the home team that enjoyed great support from the stands. The visitors had a great comeback, but were unable to get 2 points when Nikulenkau missed the last 9m shot. Still, it was the same player who led his team with 7 goals, enjoying support from in-form Petar Djordjic who scored 6. The result 33:33 in the third Champions League match and a third draw between these two sides.
Group C: Elverum - Gorenje Velenje 29:28 (17:14)
Elverum displayed a pacey, but not overly energetic performance especially on the defensive end. They were controlling the game until the 40th minute, when they started panicking and making poor decisions offensively. Led by their goalkeeper Klemen Ferlin, Gorenje started slowly getting back in the match, but lacked patience to tie the score up. It looked like both teams had similar problems, but Elverum were more successful particularly in the final 10 minutes. Cehte was the most reliable source of goals for Gorenje with 9. Ultimately, the Slovenian team missed far too many great chances which resulted in their second consecutive loss, after 3 wins to start their Champions League campaign. The situation in Group C is now a bit tricky, as 4 teams have 6 points- including Elverum and Gorenje.
Another exciting round is behind us. Most SEHA teams can be happy with their performance, especially Metalurg and Vardar. PPD Zagreb is still in search of their first win, whereas Celje and Meshkov engaged in a highly entertaining duel. Next week, it is time for some SEHA - Gazprom League action!