EHFCL Round 10 recap: PPD Zagreb stun RN Loewen, heartbreak for Gorenje
03.12.2017.

•

SEHA League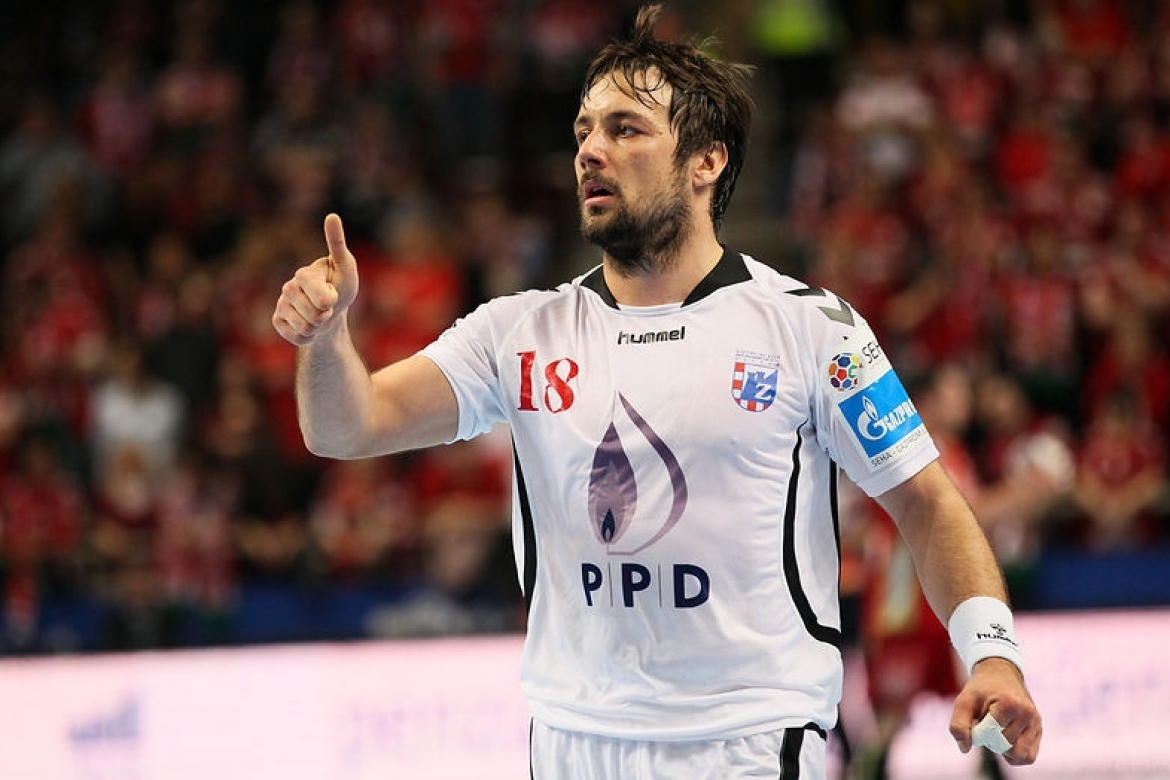 PPD Zagreb opened the tenth round of the Champions League with a magnificent win against RN Loewen. Meshkov beat Celje, and Vardar crushed Kristianstad. Metalurg and Gorenje both ended their Champions League campaigns with a loss.
Group A: PPD Zagreb - Rhein Neckar Loewen 30:26 (17:13)
After 2 draws and 7 losses, PPD Zagreb finally recorded their first win of the season in Champions League. New head coach Zlatko Saracevic clearly did a good with the team in such a short period. PPD Zagreb played great defense from the very beginning and were the deserved winners in the end. They even held a 9-goal at one point, proving their dominance. Their captain Zlatko Horvat had a terrific game, scoring 8 goals. Backline scoring was provided by Vuglac and Bicanic who combined for 9 goals in total. This is RN Loewen's second loss of the season in Champions League, as they already recorded 6 draws. The German champions will try to battle for the second spot in the Group, most likely with Nantes and Barcelona, whereas PPD Zagreb have to be ahead of Kristianstad and Orlen Wisla Plock in order to secure the sixth position.
Group B: Meshkov Brest - Celje Pivovarna Lasko 29:24 (15:14)
The two SEHA teams played one of the most important matches of the season, so far. Meshkov were the favourites entering the match, and they played that way. During the first half, both teams were in the lead for a bit, but Meshkov were the team that ended the half on a high. It was important, as it gave them confidence in the second half, when Celje could not get back into the match. Rutenka scored 4 goals and three other playes scored 3 goals in a real team effort. Young stars Dujshebaev and Vujovic led the Slovenian champions combining for 13 goals and the veteran Igor Anic scored 4. Meshkov are now in a better position than Celje and have 7 points, whilst Celje have 5.
Group A: Vardar - Kristianstad 31:15 (14:8)
It was another great win for the European champions, as they were stellar in both defense and offense. Kristianstad struggled mightily in the first 20 minutes of the second half, scoring just one goal. Once again it was Timur Dibirov who led Vardar with 7 goals, Karacic added 5 and Maqueda and Cupic scored 4 each. Arpad Sterbik was unbelievable in goal, recording 17 big saves. With this win, Vardar remained as the only team in competition without a single loss, whilst Kristianstad's solid run of results ended. The Swedish champions will likely fight with PPD Zagreb and Orlen Wisla Plock for the sixth place in group.
Group D: Sporting - Metalurg 31:27 (12:15)
Metalurg's last match in this season's Champions League was another typical performance for them. They had the lead going into the break, but were not able to sustain it in the second half. Vanja Ilic scored 6 goals to lead the Macedonians, and the captain Filip Kuzmanovski added 5 more. It is a really disappointing end of the Champions League for them, as they ended it with a five-game losing streak. They finished the group stage with 5 points, and only 2 wins in 10 matches played. All in all, they can definitely take some positives out of the campaign, because a lot of players gained some valuable Champions League experience.
Group C: Skjern Handbold - Gorenje Velenje 35:20 (18:9)
It was a match to forget for the Slovenian vice-champions in Denmark. Skjern absolutely dominated this game and once again showed that they were the best team in Group C. The team was completely out of the game, but Toskic and Cehte managed to score 4 goals each, Gorenje had 12 points before the match, 2 more than Ademar who were better in the overall head-to-head. A win for the Spanish team meant that the teams are tied in points, but Ademar held the tiebreaker and they advance to the next round.