Best 7 November
04.12.2017.

•

SEHA League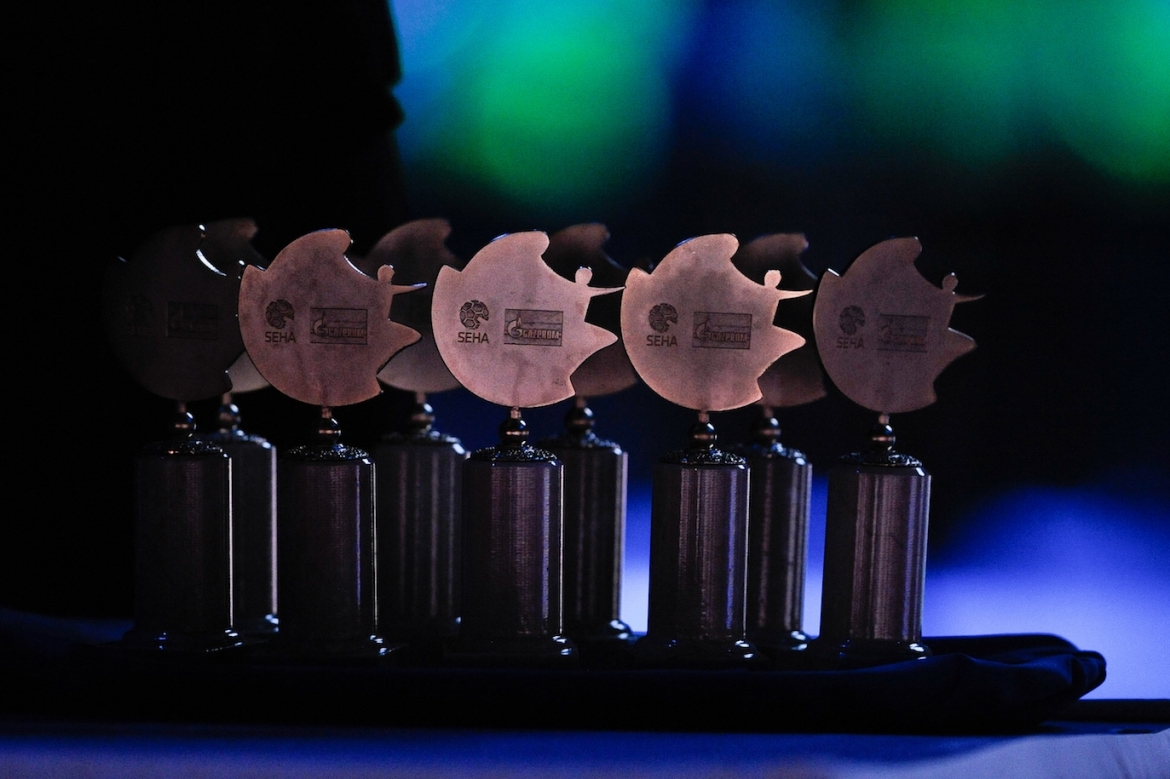 There were not many matches to choose from which narrowed the choice to individual effort no matter team's success. Vardar earned two wins, Zagreb did it in Velenje and Nexe grabbed a point in Celje which puts them into the spotlight in November.
GoalkeeperAljaz Panjtar - HC Celje PLYoung goalie does not get many chances playing side by side with Lesjak but he used two he was given in November in the best possible way. Against Nexe he saved a point and in Novi Sad he led the team towards the win.
Left wingerNiko Medved - HC Gorenje VelenjeHe's always on the required level, that doesn't surprise us anymore when speaking about Niko Medved. Gorenje did not manage to beat Zagreb but his 6/6 was the best winger scoring effort of the month.
Right wingerBruno Butorac - HC Tatran PresovThis time only and the reason was amazing performance he delivered in Skopje scoring 11 against Metalurg. He more oftenly plays on the right back position but he can do damage from the wing as well. SEHA Gazprom League's best scorer at the moment.
Line playerMijajlo Marsenic - HC VardarMarvelous outing for Serbian national team player in the match against Serbian vice-champs Dinamo. He scored seven missing only one but displayed his full talent with counter-attack goals, line goals, even backcourt bombs which is not often with line players.
Left backStipe Mandalinic - HC PPD ZagrebBefore leaving PPD Zagreb for Füchse Berlin Mandalinic did a great job in Velenje scoring eight including four in the very final period of the match. Key for the win which might be crucial in Zagreb' effort to reach the final tournament.
Middle backSasa Barisic-Jaman - HC NexeTeam from Nasice is experiencing hard times dealing with both injuries and rough schedule which makes Barisic-Jaman' performance in Celje extra valuable. He scored seven against champions of the country he plays for to help his team achieve biggest stunner in November.
Right backZarko Markovic - HC PPD ZagrebMontenegrin born - Qatari NT player displayed all of his shooting talent in an extremely important duel in Velenje. He scored nine putting the team on his back. Markovic' best performance of the season. No doubt about it.
CoachRaul Gonzalez - HC VardarOnce again, the only coach to lead his team towards two wins in one month - Dinamo and Nexe. Still unbeatable in both Champions League and SEHA Gazprom League. What Spaniard is doing on Vardar's bench is simply amazing.