7m - Igropulo: "You always want to win and you have to look forward to what you will get after every win"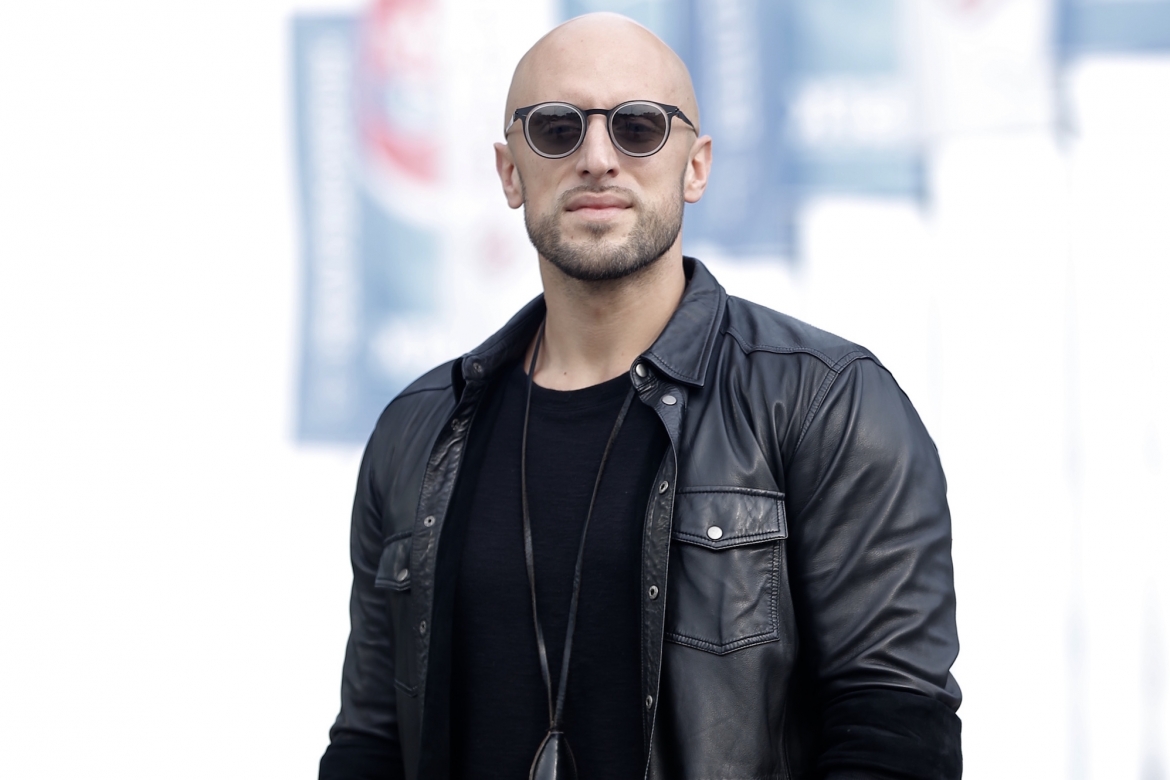 Konstantin Igropulo is one of the biggest stars of the SEHA - Gazprom League and one of the biggest reinforcements of Meshkov Brest this season. The right back from Russia, who played for Barcelona, Fuechse Berlin, KIF Kolding Kobenhavn stands out not only because of his rich handball career, but also because of his achievements in private life. He is a teacher of physics and mathematics, he speaks several languages, is also very active on social media and the fans just love him.
In your rich international career, you added Meshkov Brest to the list of clubs you played for. This seems to be a good choice. Is there any reason for choosing Meshkov as your new club?
So, there was a moment when I was playing last year In KIF Kolding Kobenhavn and somewhere in the middle of the year we got into troubles with the club, I mean economical troubles. I had a contract for one year more with them, but then I started thinking to move somewhere, because it was not possible for me to stay there. At that moment I started talking with Meshkov Brest and they just made a good offer. We were not talking a lot and I signed here because for me, it's a nice choice, because I could be almost at home playing in the top club. It's nice to be here.
For several months now, you are part of the SEHA - Gazprom League. Can you compare it with the other leagues you have played in the past. Is there anything after which SEHA stands out?
It's my first time playing this tournament and I think that the competition is nice. There are some difficult moments when we are traveling a lot, I have to say that because it's true, but the rest is top so I like to play SEHA League and for me it's a nice competition.
You lost this season in the SEHA League only against Tatran and Vardar, and several matches were uncertain until the very end. Did you expect this kind of championship?
That's true, that we lost against those two teams, but that doesn't mean that the rest of the matches are easy for us. We get to play a lot of nice matches and I think that explains a lot what I said about the League, because all the matches are difficult, from one or another point of view, so it's nice to play SEHA League.
Meshkov plays in the SEHA League, but also in the EHF Champions League, and is close to the placement in the last16. How much do SEHA matches help you to prepare for European challenges?
I don't think that the SEHA League helps us to prepare for the matches in the Champions League. It's not like that. The matches are important for us and we try to do our best in each competition, because we are playing in three, domestic League, SEHA and Champions League. All of these competitions have some different motivation, because you always want to win and you have to look forward what you will get after every win. So I think there is no comparison between SEHA League and Champions League. We are just playing seriously all the matches and this is important for our club.
There are quite a lot of internationals playing in Meshkov but more and more young players from Belarus are participating in each season. Handball is the most popular sport in Brest, and can it be expected that new players will be coming to the team in the future?
Handball is a very important sport in Brest. Of course it's number one, there's no doubt about that and we have a lot of players in the second team that are always ready to help us, but this is not my job. It's the politics of the club, the coach has to decide who will be with us, but we have players and they are working a lot. We are living like all together, because we see each other every day. They are always training before or after us, so we can see each other always and we feel like a one big team. This is also important when you built a big club.
Is there any handball player to look out for in the future that can be a great player?
Before I was talking about the young players who already played in the first team. I would like to say about Alexander Shkurinskiy, but he's not from Brest. However, he showed this season that he can play on a top level and he will be better and better in the future. He is clever, he is fast enough, he can be a little bit stronger and then he can play the defense. That's going to make a difference for Shkurinskiy between today and tomorrow.