7m - Dujshebaev: "My goal is to learn as much as I can"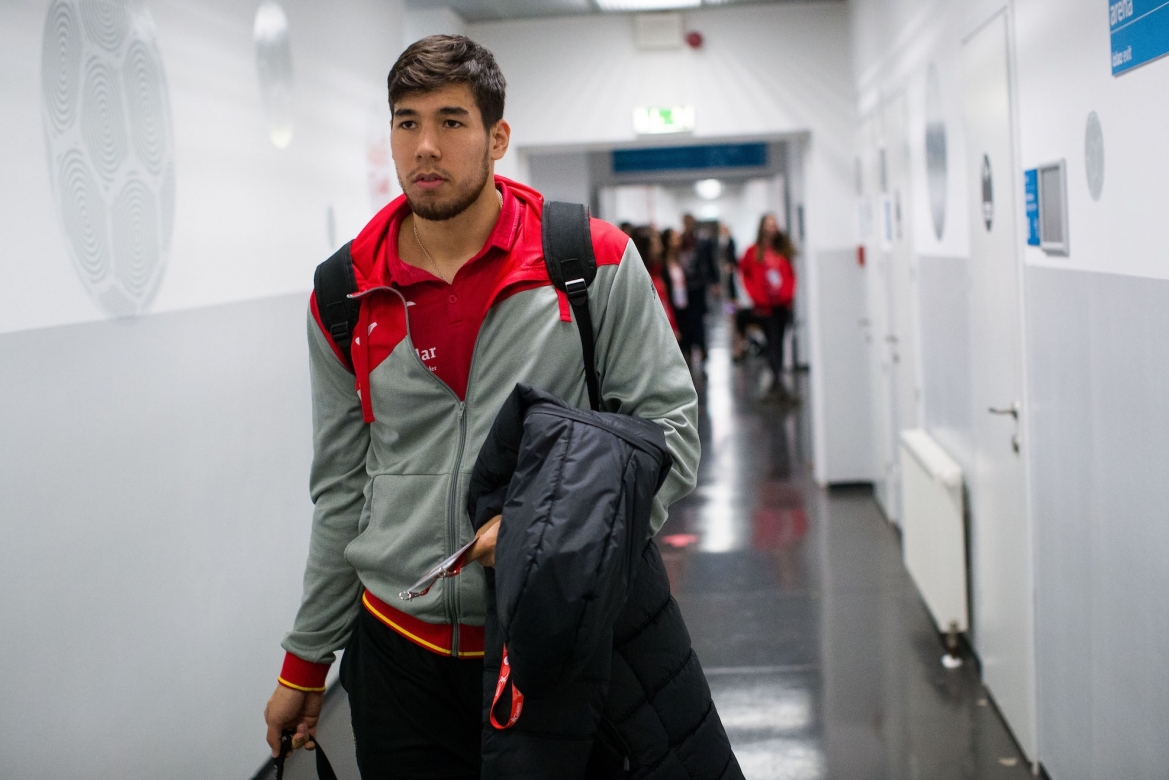 The Dujshebaev family is well-known all over the handball world. It seems like everyone with that last name is destined to be a successful handball player. First it was Talant, then Alex and now Daniel. Daniel Dujshebaev is only 20, and has already become the European champion. And what better way to do it than having your older brother besides you.
Alex had an incredible last season with Vardar, before departing for Kielce. He won the Champions League and SEHA - Gazprom League with Vardar, and opened 2018 in the best possible way. He shared his success with his younger brother Daniel, who plays for Celje Pivovarna Lasko. Not many people expected Daniel to fit in so well in Tamse's team, and he is getting better with every match. Good form in the first part of the season ensured that Daniel had a spot on Spain's roster for the EHF Euro in Croatia.
Daniel's humble personality and the will to succeed is likely to lead him to many more big accomplishments in the future. "I feel really good, I'm happy with the way they welcomed me. My goal is to learn as much as I can, train hard and see what the future brings. I think that the team is doing a great job. We're taking it day by day. Now it's time to focus on the upcoming games and try to play the best we can".
Daniel scored 22 goals and recorded 17 assists so far in the SEHA - Gazprom League. He appeared in 11 matches and is gaining valuable experience by playing against some of the best players in the world. He is still establishing his playing style, but has proved that he's both a good scorer and a playmaker. With 3 goals and 6 assists he was great in Round 6 against Dinamo, but also had a tremendous game against Vardar back in October. He had 4 goals and 4 assists against Alex's old team. His best tally came in Round against Meshkov when he scored 5 goals, but Celje PL ultimately lost the match.
He is not afraid to reach out to Alex and seek for advice. "Yes, I've spoken to my brother. He always gives me a few advices about the opponents. He knows the players here quite well". That kind of attitude is crucial for developing young players. The truth is, Dani is not like the majority of young players. He came through the ranks of Barcelona, played a season for Valladolid and later moved to Slovenia. He is formally a Vive Kielce player, whose coach is his father Talant, and the star player is of course his brother Alex.
Not many players can say they won the European title at the age of 20. Even though Daniel did not play in the final match against Sweden, he was emotionally experiencing every moment of it. In total, he played 5 matches, scored 4 goals and had 4 assists. It was definitely a precious experience, not just the 5 appearances, but the whole journey. Preparation period, trainings, time spent with other players is something priceless for every player of his age. As we all know, it all ended with Hispanos winning the gold medal for the very first time in their history.
Daniel is very young, and definitely has the talent to become a great handball player. We are confident that he has the right mindset and the ability to use his talent in the right way. Bright future is ahead of him, but the future can't come soon enough!