7m - Sterbik: "When the defense is good, goalkeeper is even better"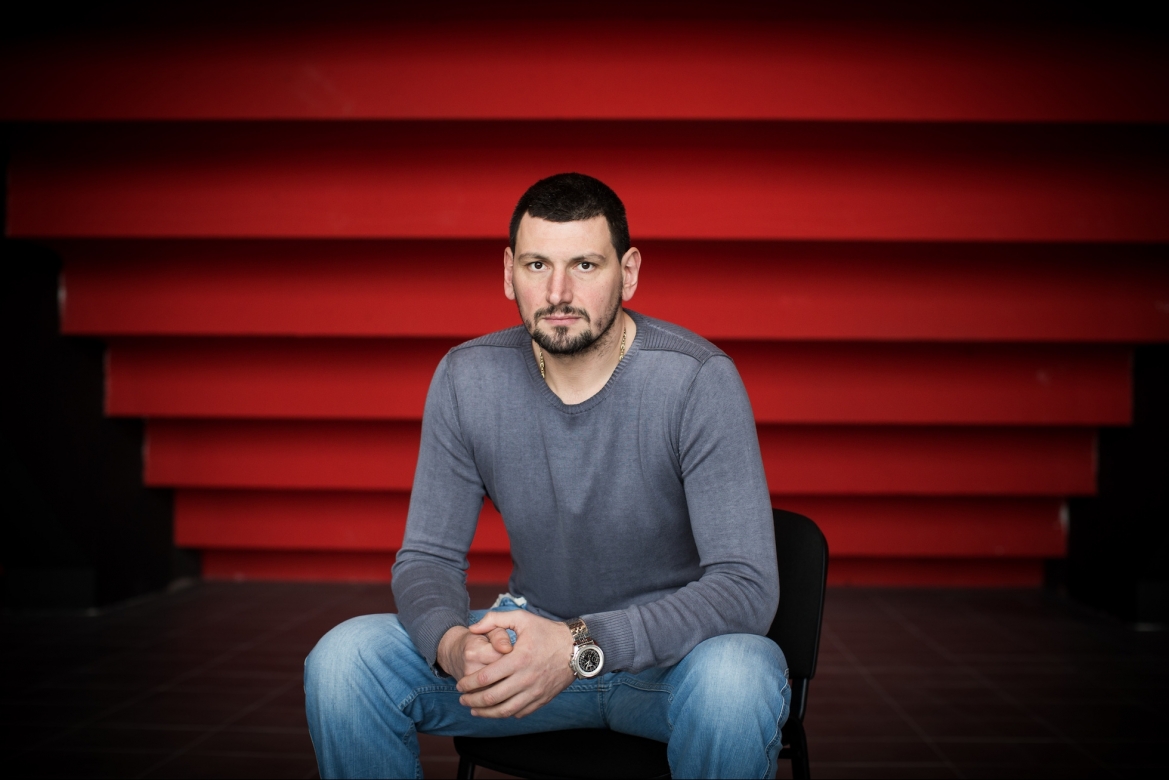 One of the best feelings you can have as a defensive player is seeing Arpad Sterbik behind you between the posts. 38-year old goalie however puts an additional amount of pressure on the opposing offense living his best goalkeeping days at the age in which many decided to call it a career.
He is one of the keys of the team which has last year managed to reach all the titles - from EHF Champions League to SEHA - Gazprom League as well as Macedonian both Championship and Cup. By that, you need to see only one of Vardar's matches live to tell he is fans' favorite. And he's been their favorite ever since he arrived to Skopje.
His saves often prove to be match-deciding moments but what matters the most about him is that it seems like the whole defense feels better and has more confidence with Arpad standing behind them. Great thing about him is that he delivers his magic in the national jersey as well and he proved that once again less than a month ago helping Spain go all the way on recently ended 2018 EURO in Croatia although he jumped into the roster only before the semi-final match against France.
Season behind you is a proof that age is just a number for goalkeepers. Do you have any secrets because it seems like the older you get - the better you get?I don't think it is really related to age after all. When you're older you are more experienced of course but you start losing that quickness, become a bit weaker in those physical aspects. Our defense looks good this year, guys are really strong and perhaps that's the reason why we are so good. Goalkeeper and defense must cooperate. Goalkeeper surely has a much easier job if the defense works well.
In many matches you proved yourself as Raul' joker in Vardar and now you did the same with Spain. What were your first thoughts when you received that phone call to step in for the semis?At first I tried to think of a way to say 'no' really but then I remembered Spain only had a junior goalkeeper on the list and I decided to leave for Zagreb. I told the coach that I can only serve as backup because I'm not in good shape. I haven't played a match in a while and by that Coralles delivered some nice performances earlier in the competition. Fortunately, we went all the way in the end.
Do you think your opponents get scared when they see you between the posts?It might look like that from the stands. There are however many situations when players try to score from 9 or 10 meters and first they must find a way to pass Borozan or Kristopans and then me as well which I'm sure can be tough sometimes.
Are there any players you always struggle against?There are no particular ones but I can say there are lots of great players in the game today. Scandinavians have excellent players, France as well. I respect everyone regardless of the team they play for or their experience level.
Do you find it hard to motivate yourself sometimes, especially now that you're often surrounded with much younger colleagues?You must always try to prove yourself. Name on the back of the jersey never wins games. Sometimes it is hard to give your maximum, sometimes you have 8 saves and sometimes 20 but when you know you've given your best it is easier to go home after the game regardless of the result.
Vardar are once again doing great in all competitions. Do you think anyone can stop you from repeating last season's success?We've experienced quite a lot of injuries but we've successfully closed the year and luckily arrived healthy from Croatia. There are more challenges ahead of us and we must all work together in order to achieve our goals.
You've already booked a place for yourselves on SEHA - Gazprom League F4 tournament and Vardar might become the first team to reach four SEHA titles.Of course we'll try to win it again. There are however some more legitimate candidates like PPD Zagreb, Meshkov and Celje. I still don't know where will the tournament take place this season. Celje are a serious team, they are proving it in the Champions League and in case they get to organize the event they will be favorites.
You're leaving Skopje at the end of the season. What is your main goal, the thing you'd like to achieve, before saying goodbye to 'Red&Black'?I want both my club and myself to achieve more. When we all look back at the season at the beginning of June I want everyone to feel satisfied with what we did.