Vucko: ''Win against NEXE is a top priority for us at the moment!''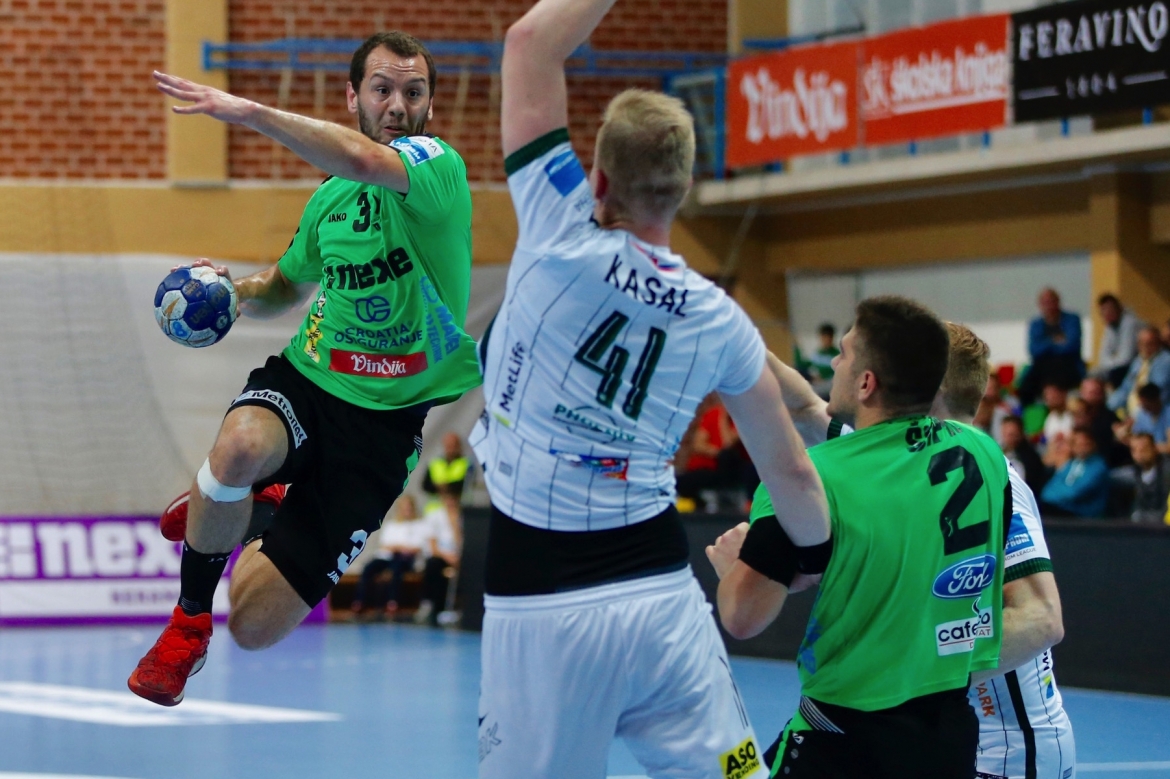 SEHA - Gazprom League Round 15 is bringing NEXE to Presov in what will be a clash between two Croatian coaches - Slavko Goluza and Hrvoje Horvat. In their premier encounter of the season in Nasice Tomas Cip, Janus Lapajne and Bruno Butorac combined for 19 leading Slovak champions towards a 23:27 away victory.
Hrvoje Horvat and his guys are in a much better form now than they were back in October and an additional proof of that came only a few days ago when they managed to beat Cimos Koper in EHF Cup group stage match. It is clear they would surely like to take revenge in Slovakia with a win over Koper serving as a big self-confidence booster and Tatran Presov are on the other hand without doubt eager to wash out the bitter taste they must have in their mouth after a draw in Pancevo in the last round.
Will Tatran manage to improve their score to 3-1 against Croatian representatives in SEHA Gazprom League's seventh season or will Slavonian 'Thunder' make yet another proof of the fact they stepped up their game after the winter break?
Match is scheduled for Wednesday and will be broadcasted by ehf TV, Sport TV (Slovenia) and Arena Sport channels.
Slavko Goluza, Tatran Presov coach:
Another tough match is ahead of us. NEXE are a quality team we managed to beat in our premier encounter of the season but we were in far better form back then than we are now. We must improve on the defensive side of the court, play more aggressive, be patient and wise. The main goal is to create good looks playing like a team.
Leon Vucko, Tatran Presov player:
Last week Nasice managed to beat Koper away from home in EHF Cup which certainly proves they have a good team. We've got to be careful and prepare for their efficient tactics. We must be aggressive in defense. Victory is a top priority for us in this match and I believe we'd with this win make the away triumph in Croatia in the first part of the season even more significant.
Hrvoje Horvat, NEXE coach:
Playing in Presov is always special for me as I had a coaching debut for NEXE there. We experienced some problems playing them at home which in the end result with them taking all three points to Slovakia. Tough match is ahead of us for sure, one in which we must take advantage of all chances we get. The fact that we played in Koper three days earlier will not make the preparation period for this match any easier for us but I hope that win will result in some additional self-confidence which might prove to be the key in Slovakia. Our injury status is not so good - Jelinic has a knee injury and on the other hand Zrnic and Barisic-Jaman are dealing with a fever.
Marko Mrdjenovic, NEXE player:
Tatran celebrated in Nasice so it's time for revenge. We want to prove good performance from Koper was not just a coincidence and play on the highest possible level to achieve positive result in the end. Tatran are however an excellent team and matches against them are never easy. It's hard to predict the outcome in this one but it's clear a win would be a confidence booster for us ahead of our next match against Koper.