Abutovic: "Guys from Pancevo once again proved to be a good, fighting team"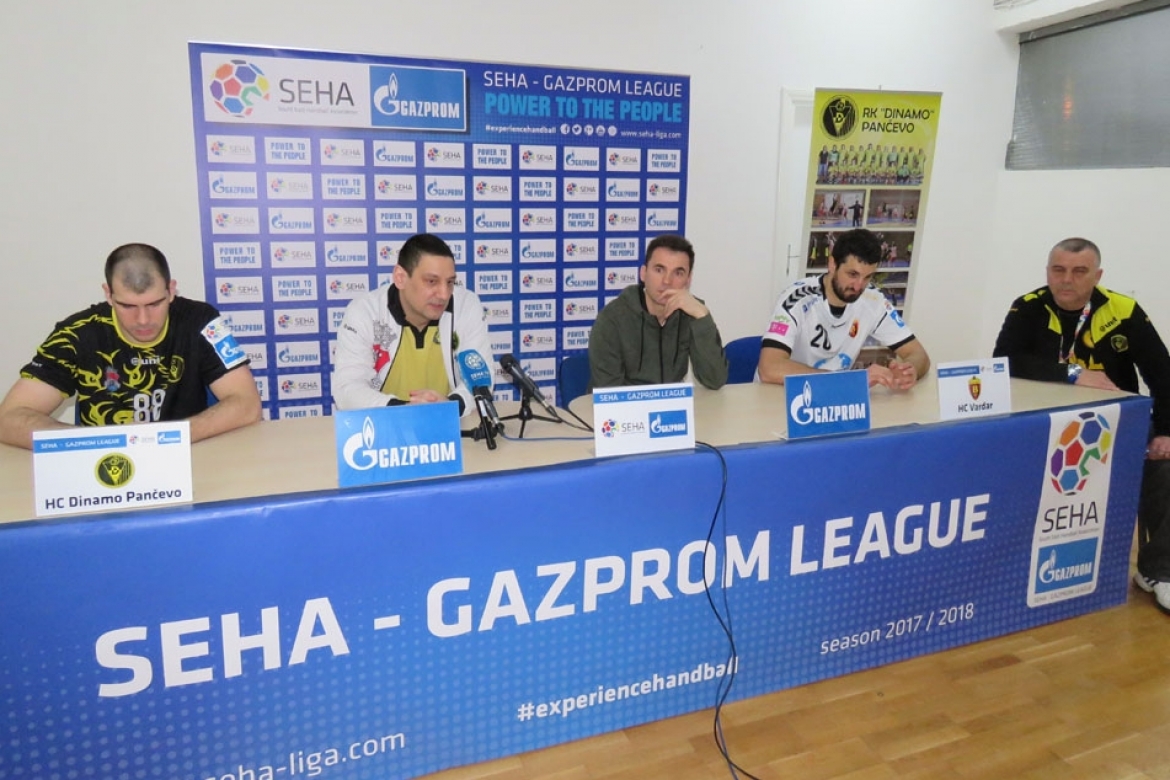 Dinamo - Vardar 23:27 (9:13)
(Dimitrijevic 8; Petrovic 12 saves / Popovski 6, Kristopans 5)
Raul Gonzalez, Vardar coach:Milic was really good in the first half. I'm satisfied with the way we played today and now we have enough time to prepare for the next match. There were a lot of fans in the hall today and the atmosphere was really great.
Ilija Abutovic, Vardar player:Guys from Pancevo once again proved to be a good, fighting team. We've played a good game, each player did his part and in my opinion this was a good match.
Ivan Petkovic, Dinamo coach:First of all I must praise our fans for atmosphere they created tonight. I already stated that this is a big privilege for us to play against European champions. They played as much they needed to in order to win, used all 16 players and we on the other side showed fighting spirit against highly favored opponents.
Ivan Dimitrijevic, Dinamo player:It's really hard to play a team like Vardar. We've given our best and showed we're not an easy opponent to deal with in front of our fans. Defense was good as well as our motivation and focus throughout the full course of the match. That's really the only way you can actually play against a team like Vardar.