Zlatko Horvat explodes for 12 goals as PPD Zagreb edge Gorenje
06.03.2018.

•

SEHA League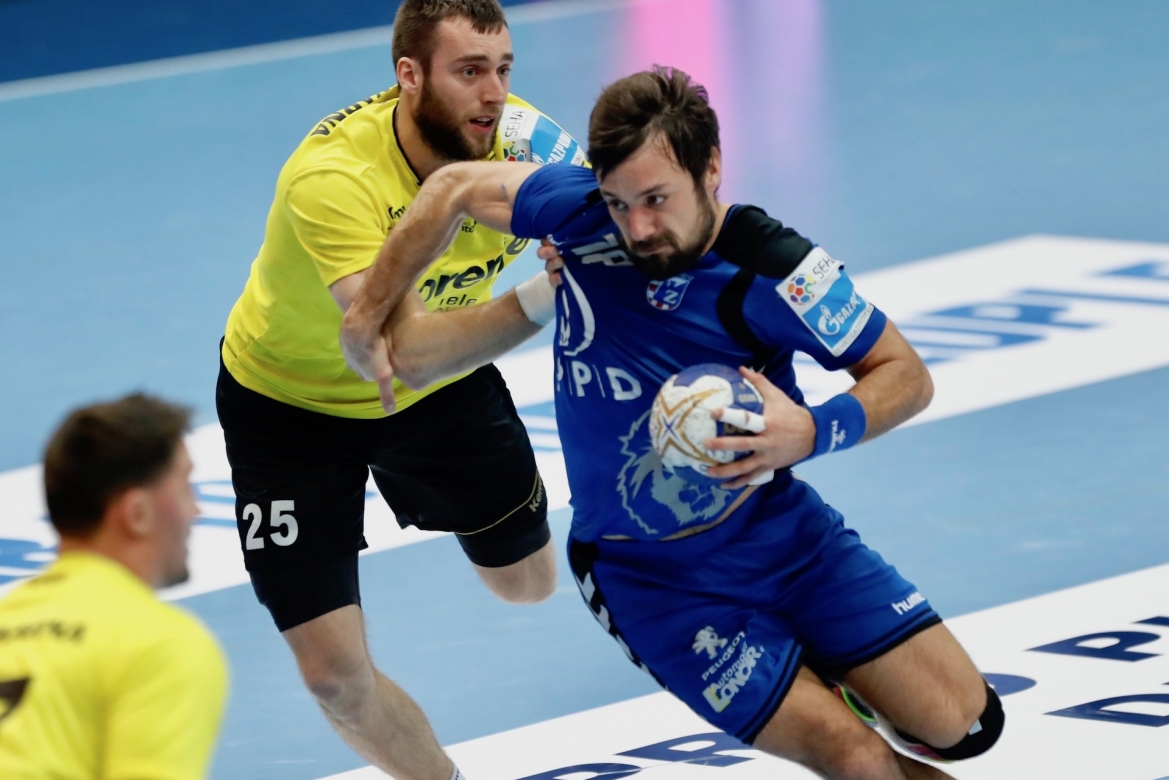 In SEHA - Gazprom League Round 16, PPD Zagreb reached a narrow but important 26:25 win over Gorenje Velenje which now officially books a Final 4 place for Zlatko Saracevic and his boys.
Tough match from the very first minute. It was clear that some of PPD Zagreb' players are tired due to a tough schedule they are dealing with lately but even despite of that they were able to deliver a solid performance which brought them a 15:13 half-time lead. Zlatko Horvat once again led their offense scoring six in opening 30 minutes while on the other side Niko Medved netted four for guests.
Zlatko Horvat delivered one of his best SEHA - Gazprom League performances leading 'Lions' tonight with remarkable twelve goals and was without doubt the difference maker out there tonight. Zeljko Babic and his players tried everything changing defensive schemes and attacking options but none of that worked tonight. Urh Kastelic had a nice night with eleven saves while on the other hand former PPD Zagreb player, good old Alem Toskic led guests with six tough goals.
PPD Zagreb will in the next round travel to Pancevo to meet Dinamo and Gorenje Velenje will play Meshkov in Brest.