Kastelic: "They were fast, solid in defense, good in attack but in the end our victory "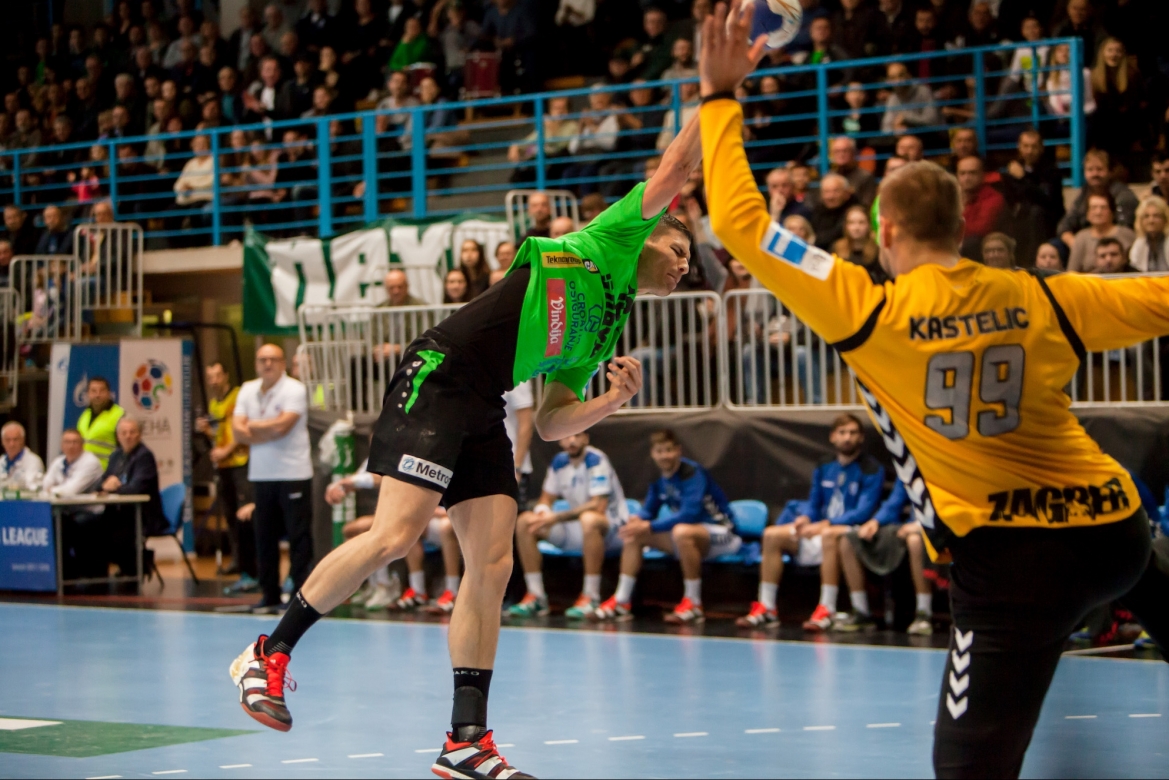 PPD Zagreb - Gorenje Velenje 26:25 (15:13)(Horvat 12; Kastelic 10 saves / Toskic 6, Ovnicek 5)
Zlatko Saracevic, PPD Zagreb coach:Gorenje played a really good match. In the first half they were running the court well and in the second their defense got way stronger and we experienced serious problems scoring in a few occasions. Little things decided the match as they usually do in such narrow clashes. It wasn't easy to play a good match after the loss against Kristianstad less than 48 hours ago so I'd like to once again congratulate my players.
Urh Kastelic, PPD Zagreb goalkeeper:It wasn't easy to play tonight after what happened against Kristianstad of course. Great match from their side. They were fast, solid in defense, good in attack but in the end our victory and of course we're happy about it. Important points.
Zeljko Babic, Gorenje Velenje coach:We showed good spirit in the second half, played good defense but missed a few open shots to maybe even take the lead. I feel like this was a really good and useful match for us against a strong, Champions League bound team, and I believe we'll know how to take advantage of it preparing for our domestic championship.
Ibrahim Haseljic, Gorenje Velenje player:We played a good, fighting match especially in the second half. We opened the match good but I believe we played even better in the second half. I've got to congratulate both my teammates and PPD Zagreb on a great match tonight.