Ovnicek double-doubles as Gorenje snag a win over Meshkov
13.03.2018.

•

SEHA League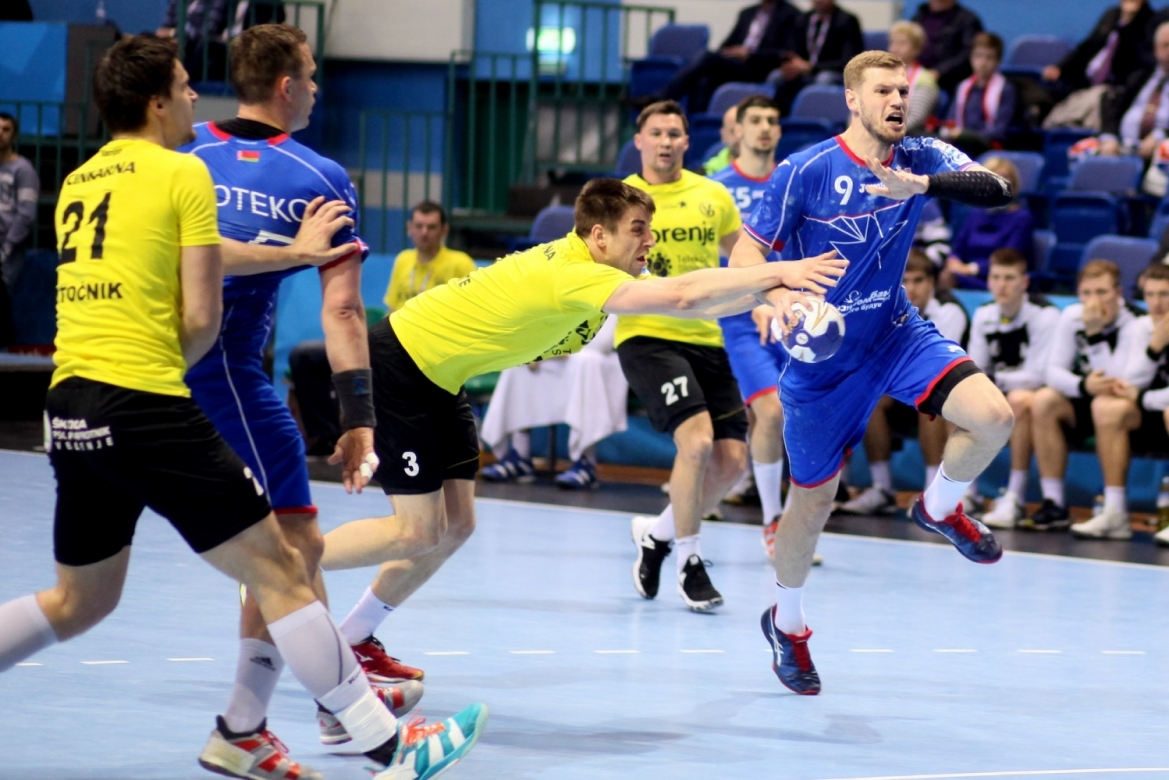 Gorenje Velenje have once again proved to be in a great form ahead of Slovenian both championship and Cup finals surprising favored Meshkov in Brest with 32:33 on Rok Ovnicek' marvelous ten goals and eleven assists. Hosts desperately needed points in this one in order to avoid playing reigning champs Vardar in Final 4 semis but now their faith lays in hands of PPD Zagreb and Celje Pivovarna Lasko. In case Celje celebrate at home against Vojvodina later today and in Skopje against Metalurg in the final round of the regular part of the season, and Zagreb on the other side end up celebrating against Dinamo in Pancevo tomorrow, match between Zagreb 'Lions' and Meshkov Brest in the last round won't have any special significance because the deal will already be sealed with Belarusian champions facing Macedonians in F4 semis.
Interesting is also that this was Gorenje' second triumph against Meshkov this season after taking a dominant 37:28 win at home back in December.
Guests opened the match better having 6:10 lead less than fifteen minutes into the match but Meshkov managed to turn things over enlarging the gap to five (27:22) little less than twenty minutes before the final whistle.
Ovnicek and Verdinek in the end scored key goals for Gorenje today while on the other side Yashchanka failed to net the last shot of the game which would level the match at 33:33. Goalkeepers also delivered for Slovenians today with Ferlin and Vujovic combining for eleven saves while on the other side Matskevich had only six.