Best 7 of March
23.03.2018.

•

SEHA League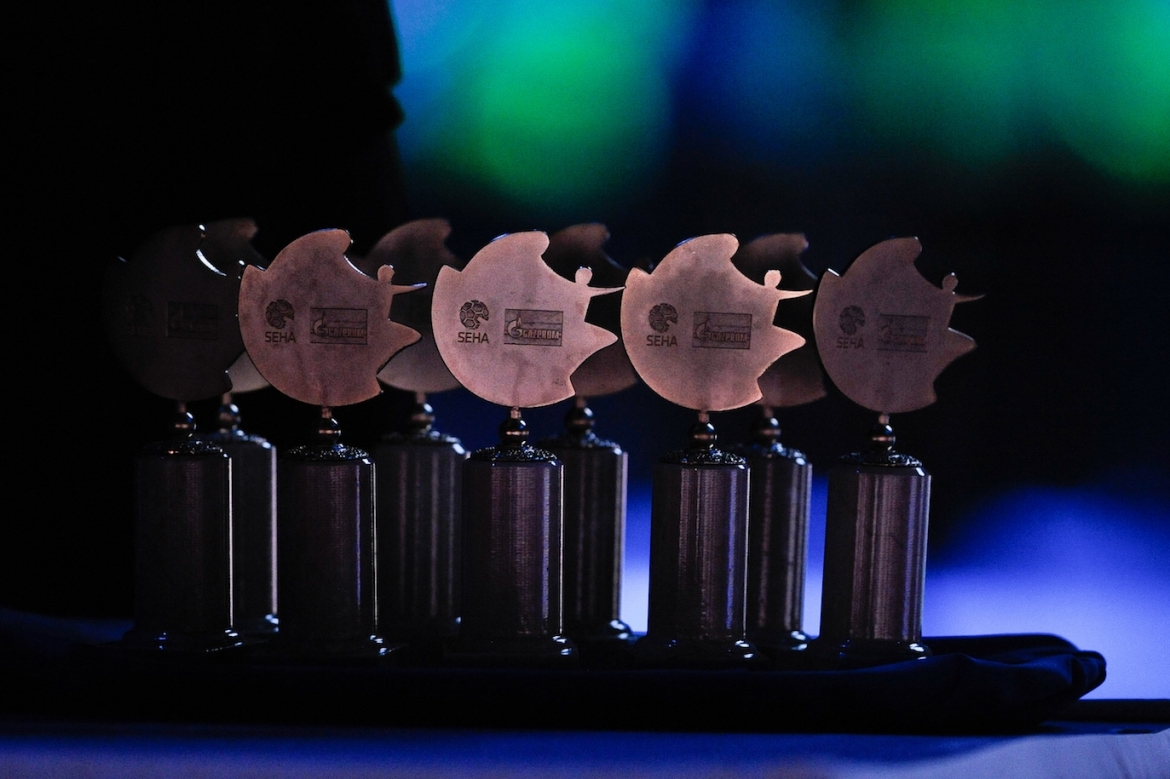 Three full rounds, 15 matches played in March. PPD Zagreb and Celje PL confirmed their Final4 places. Vardar dominated the month with 9/9, PPD Zagreb have managed to reach seven points, Celje, Gorenje and Metalurg six each being above average.
It's hard to believe but the only club which failed to win a single point in March is Meshkov Brest. Dinamo and Vojvodina secured one each, NEXE three, Tatran four. Four away victories, two draws, nine home wins. Here are, the best of the best in March.
Goalkeeper
Strahinja Milic – HC Vardar
Even when Sterbik is on the bench Vardar are not suffering and the reason is Jumbo Strahinja Milic – always an option you can lean on. His best match in March was against NEXE when he had 14 saves.
Left winger
Niko Medved – HC Gorenje Velenje
Somewhere in the middle of the season he finally caught the right rhythm after dealing with injury problems. Medved made yet another proof of an amazing form he's in delivering an amazing outing against Tatran Presov. With 9/10 Gorenje took a win which brought them next to the elite F4 company.
Right winger
Gal Marguc – HC Celje Pivovarna Lasko
Five for him in Nasice in a match which was decisive for Celje's F4 hopes and then five again against Metalurg in the last round. 5/5 from seven-meter line in last three matches. Another proof Gal is on the right way to repeat older brother Gasper' success.
Pivot
Veselin Jelic – HC Dinamo
Due to a rough schedule, guys from Pancevo managed to win only one point in March and that was against PPD Zagreb but we certainly didn't miss out on a fantastic finish of the season Veselin Jelic went through. Five against Zagreb, 3/3 versus NEXE and one of the key players in some quality outings for Dinamo.
Left back
Borut Mackovsek – HC Celje Pivovarna Lasko
When they had to confirm their F4 ticket, Celje's best player of the season stepped up to the challenge. Unstoppable in Nasice with 7/9 and then again with 9/10 versus Vojvodina. Well-deserved rest for him in the final round against Metalurg.
Middle back
Filip Kuzmanovski – HC Metalurg
He brought Meshkov Brest to their knees with ten goals, Celje as well with six being the true leader of Metalurg' youngsters. Unfortunately, he won't be a part of the league next season as he will try to prove his worth in Bundesliga playing for Magdeburg.
Right back
Zlatko Horvat - HC PPD Zagreb
Another great month for him at the back position. PPD Zagreb' captain scored his record twelve goals against Gorenje, five versus Pancevo and four against Brest. Zagreb have a force to be reckoned with on the right back even without Markovic, Vuglac, Miklavcic…
Coach
Raul Gonzalez – HC Vardar
Good work is measured by victories and Raul' Vardar was the only team with a perfect score in March. It seemed easy and when we add Champions League group stage pole position into the account, it gets a whole new dimension.