PPD Zagreb win the Croatian Cup for the 25th time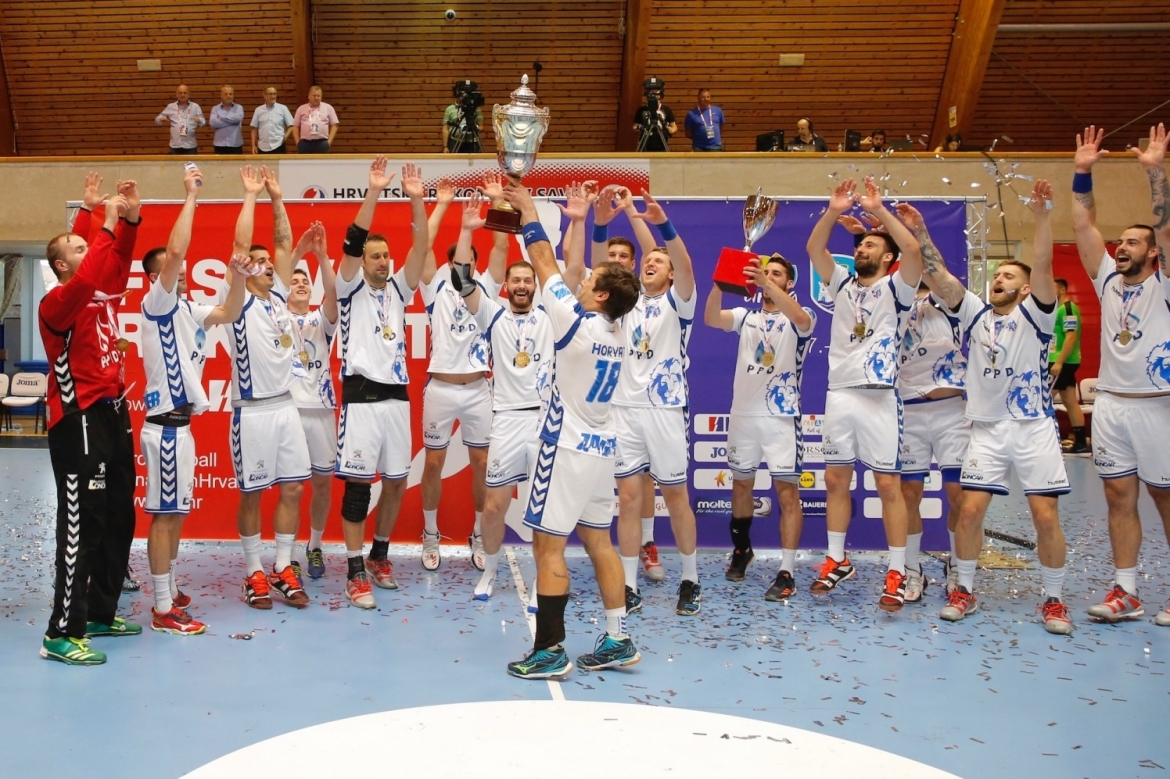 After an eventful weekend in Umag, the Croatian Cup has come to an end. The result was the same as in previous years- PPD Zagreb defeated Nexe in the final and won yet another title in Croatian handball!
In the semi-final PPD Zagreb easily defeated MRK Umag 39:24, behind 6 goals from Josip Eres and Igor Vori, with Tin Kontrec adding 5 more. The Croatian champions absolutely dominated throughout the entire match. Similar can be said for the other finalists- Nexe. Their opponents were the third best Croatian team- Dubrava Zagreb. Even though they struggled against Dubrava the last few times, Nexe did not have a lot of problems, and comfortably won the match- 31:20. Zrnic scored 7 and Ante Gadza scored 6.
The final match was not as one-sided as the 27:18 score might suggest. It was tight until the 45th minute mark when PPD Zagreb started playing even better defensively. In the end, Zlatko Horvat scored 8, Damir Bicanic had 6 and Urh Kastelic recorded 15 saves. For Nexe, who played in their third final, four players scored 3 goals. Congratulations to PPD Zagreb on another trophy!