Top 5 team 7m shots scored
06.06.2018.

•

SEHA League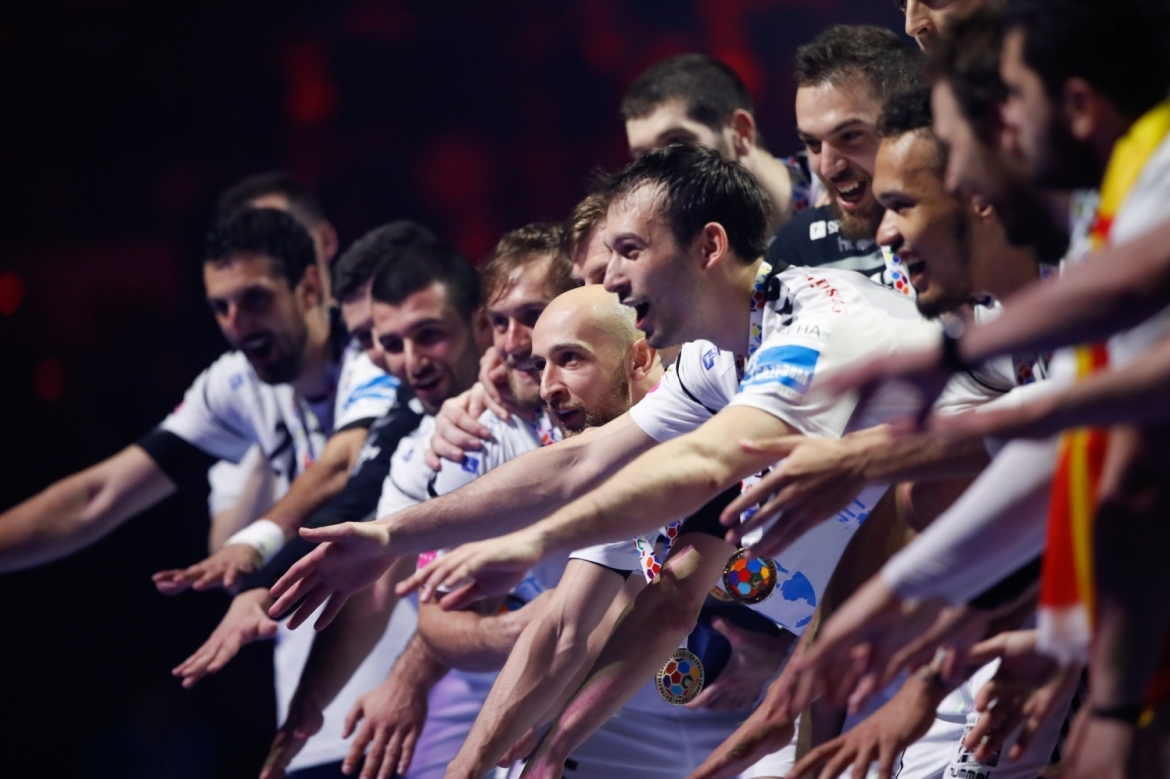 Everyone feels different about 7m shots, it mostly depends which team you are supporting. We sure know that goalkeepers do not like facing them, and some players love taking them. As we continue to look back on the seventh SEHA – Gazprom League season, here are the teams that have been the most successful from the 7m line!
5. Metalurg - 47 goals
Metalurg do have the League's top scorer in Halil Jaganjac, but he was not responsible for this tally! The captain, Filip Kuzmanovski scored 22 out of 27 penalty shots this season and proved to be quite reliable in his duty. He had a terrific season, and gained amazing experience, much like the entire Metalurg tem
4. Tatran Presov - 51 goals
Tatran Presov have to be included when it comes to offensive stats. 51 goals from 72 attempts in total, is enough for the fourth place in the standings. The second top scorer Bruno Butorac found the net 20 times from the 7m line, and Jakub Hrstka did so 27 times. A good season for the Slovakians, especially for the 7m shooting duo.
3. Gorenje Velenje - 51 goals
Both Gorenje Velenje and Tatran Presov scored 51 penalties, but the Slovenians have the edge because of efficiency, it took them 70 attempts to score 51 goals from the 7m line. Niko Medved scored 20, but there were many scorers including Pejovic, Golcar, Haseljic, Stojnic and Brumen who departed for Nexe mid-season.
2. PPD Zagreb - 61 goals
7m shots and PPD Zagreb. The only association should be Zlatko Horvat. And you may have guessed it, the captain scored 45 goals from the 7m line this season. That is almost half of his total tally, as he finished the season with 92. The other players who were successful in scoring were Dobrivoje Markovic, Tin Lucin and the duo who left Zagreb mid-season: Zarko Markovic and Mandalinic.
1. Vardar - 63 goals
And the first place belongs to Vardar. After a season they had, it was only right for them to take most of the team records! Ivan Cupic scored 26 penalties this season, only missing four of them! The other winger, Dibirov, scored 18, and the third choice was Popovski who scored 11! The champions were scoring 3.15 penalties per match.