Big changes coming up for Gorenje Velenje
11.06.2018.

•

SEHA League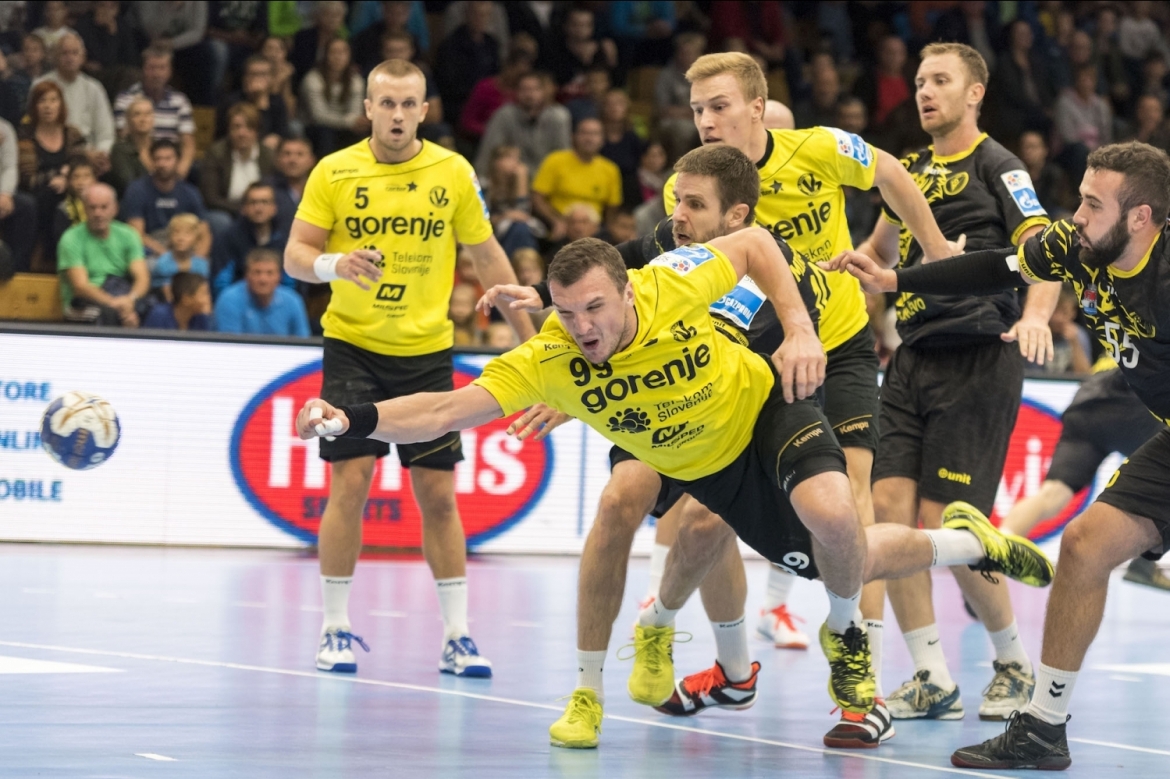 The Slovenian team, Gorenje Velenje will face heavy changes coming into the next season. The club will have a new coach, and many key players like Potocnik, Cehte and Ferlin are leaving the club.
With two seasons behind them in the SEHA – Gazprom League, the club management has decided to enter the season without many players that were here recently. It was already announced that Gregor Potocnik will join PPD Zagreb and Nejc Cehte is going to TSV Hannover in Germany. Gorenje will be without their goalkeeping duo next season, as Rok Zaponsek is heading to Csurgoi in Hungary, whilst Klemen Ferlin will replace Urban Lesjak in Celje PL. Zaponsek has made 35 appearances in the SEHA – Gazprom League, also recording 165 saves. Ferlin was even more successful, as he saved 196 shots in 27 matches, leading the League in regular season saves in the 17/18.
Another player who will join Csurgoi is the veteran Alem Toskic. Toskic spent many years in the SEHA – Gazprom League, representing both Vardar and Gorenje Velenje. He made 79 total appearances, and scored 170 goals - 76 for Vardar and 94 for Gorenje. Earlier in his career he also played for Zagreb and Celje PL, and the pivotman will definitely be missed in Slovenia.
Two Gorenje Velenje players are heading to SC Ferlach in Austria - Blaz Klec and Rok Golcar. Both players were very important in both SEHA season for Gorenje. Klec played in all 36 matches over the last two seasons, and scored 70 goals. Rok Golcar did particularly well this season, but overall he scored 77 goals in 34 appearances, taking both seasons in consideration.
Zarko Pejovic, who joined the team at the start of the 17/18 season, is also leaving Gorenje Velenje. His next destination is Romania - AHC Dunarea Calarasi. The Montenegrin scored 29 goals this season, and had 12 assists in 15 appearances. He spent many years playing in the SEHA – Gazprom League, but mostly for Tatran Presov, where he had 111 goals in 44 matches.
Gorenje Velenje will also enter the next season with the new coaching staff, led by the new head coach Zoran Jovicic. The club has also said goodbye to Ales Anzic and Morten Seier Larsen, who were important pieces in the coaching staff. The new assistant coach will be Gregor Cudic, a 38-year old who will also serve as a goalkeeping coach.