Goluza: "Starting the match well was key today"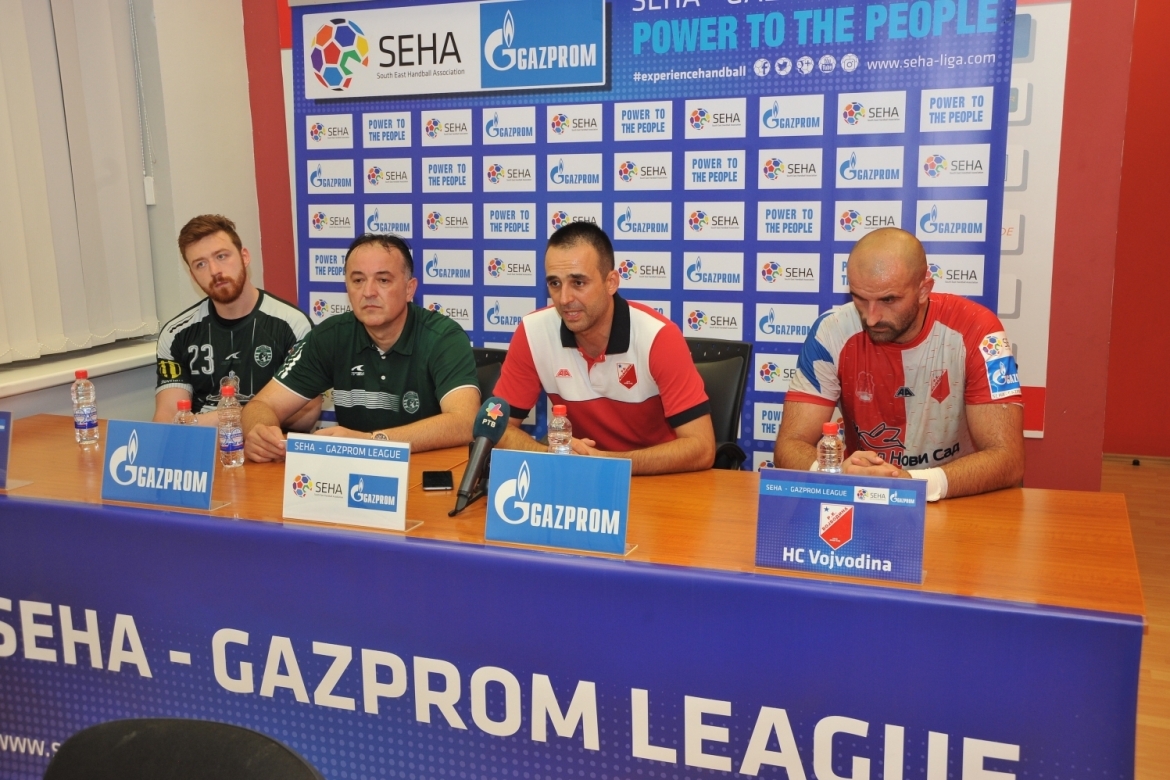 Vojvodina - Tatran Presov 17:27 (9:14)
(Stankovic 5, Tomic 4 / Lapajne 5, Hrstka 4, Butorac 4, Cip 4)
Slavko Goluza, Tatran coach:
Start of the game was the key today. Our goalkeeper stopped two seven-meter shots and we scored some easy counter-attack goals. I believe we played way better in the second half. Goal difference might be a bit unrealistic in the end but I'd like to say I feel like Vojvodina have a good, young team and that their coach Boris Rojevic is doing a quality job. I'm sure they'll get a lot better in years to come.
Boris Rojevic, Vojvodina coach:
Tatran have one of the best teams in SEHA Gazprom League. Our starting backs were on the other hand 18-years old in average and I believe they didn't show what they are really capable of today. This is the first time for them to play in such an important and strong competition and it's clear they'll need some time to display their true potential. I'm sure when Celica and Potpara return that we'll play way better.
Leon Vucko, Tatran player:
We did not play good in the first half but we were quite lucky our goalkeeper Chupryna was really amazing. Our defense started functioning a lot better in the second and it brought us a well-deserved win in the end.
Goran Trkulja, Vojvodina player:
Well-deserved win for Tatran. We did not play nearly as good as in the last round in Nis. We still have a lot to work on in order to avoid these ups and downs we had today.