Vistorop: 'Goal against Steaua is to play like in the first half against Izvidjac'
10.09.2018.

•

SEHA League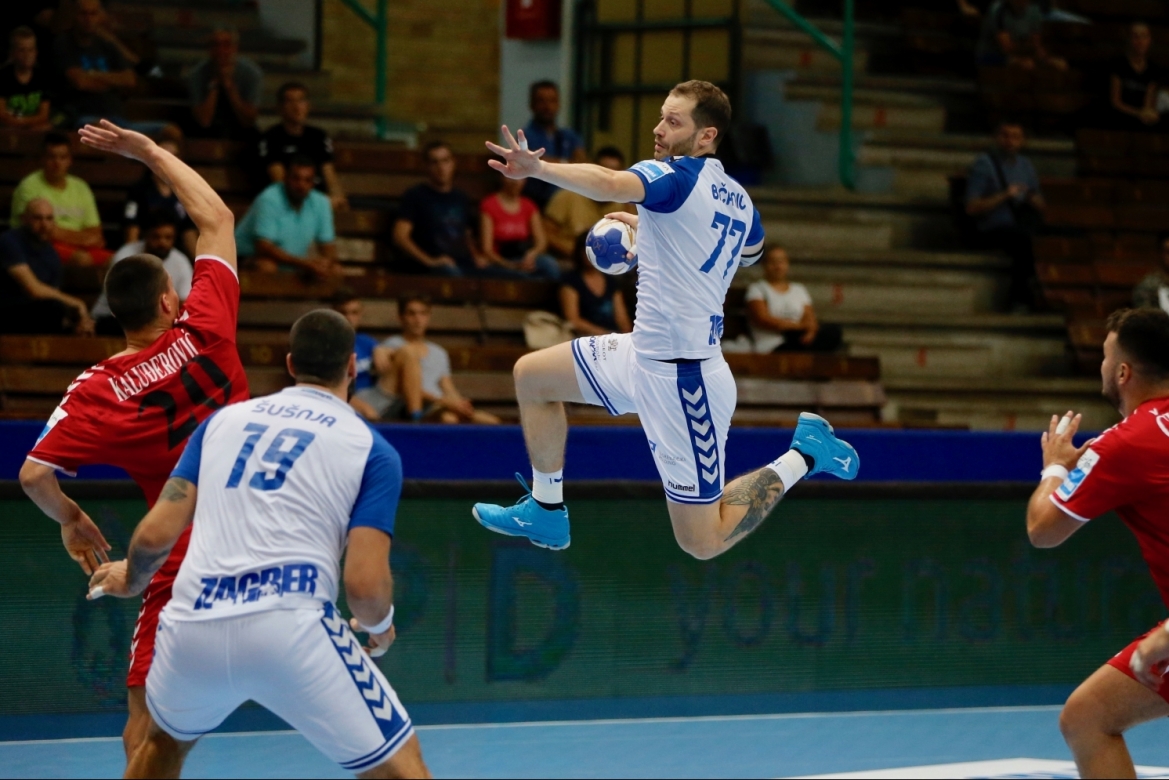 In the postponed match of SEHA - Gazprom League Round 2, PPD Zagreb will on Tuesday (20.45 CET) in Sutinska vrela sports hall welcome Steaua Bucharest. This will be Steaua's second SEHA match of the season after they were in the first round better than Tatran. PPD Zagreb have on the other hand after an opening loss versus NEXE managed to raise self-confidence level with a dominant performance against Izvidjac and they will definitely look to keep up with quality outings on Tuesday in what will be their final preparation match for EHF Champions League opener against Szeged. Romanians have already started their European campaign defeating Varazdin 29:25 in the second leg of EHF Cup Qualification Round 1. In the next round Ovidiu Mihaila and his players will face-off against Israeli Maccabi Rishon.
The broadcast is scheduled on Arena Sport channels, Digi Sport and SportKlub Poland.
Lino Cervar, PPD Zagreb coach:
We're facing a team which was back in the 1960s dominating European handball, a team with famous history which is now full of quality internationals and domestic players. Their attacking transition is good, they prefer 6-0 or 5-1 defense and have a really well-balanced team in general. Tough match is ahead of us definitely but we'll surely look to win the match in order to additionally rise self-confidence level ahead of the match against Szeged.
Filip Vistorop, PPD Zagreb player:
Win against Izvidjac brought way better atmosphere to our locker room. We'll definitely prepare in the best possible way for the match against Steaua, try to play the way we did against the team from Ljubuski in the first half but now throughout the full course of the match. Goal is to win and use the match to additionally prepare for Szeged as coach already mentioned.
Ovidiu Mihaila, CSA Steaua Bucuresti coach:
We have a very strong game with PPD Zagreb ahead. It's not easy to play another match after only two days, but I hope all the players will feel good and try to play perfectly in order for us to record another victory. Zagreb are the favourites tomorrow because they play at home, they have very good players and have the more experience in this competition.
Tudor Stanescu, CSA Steaua Bucuresti goalkeeper:
Tomorrow will be an important match for us, we will play against a team that has a long tradition and history with some great names on their roster. We hope the fans will come to the match and create a beautiful atmosphere in Zagreb. We want to play good handball and offer a nice match to the public who come to watch.