Milosavljev: 'We're growing from match to match'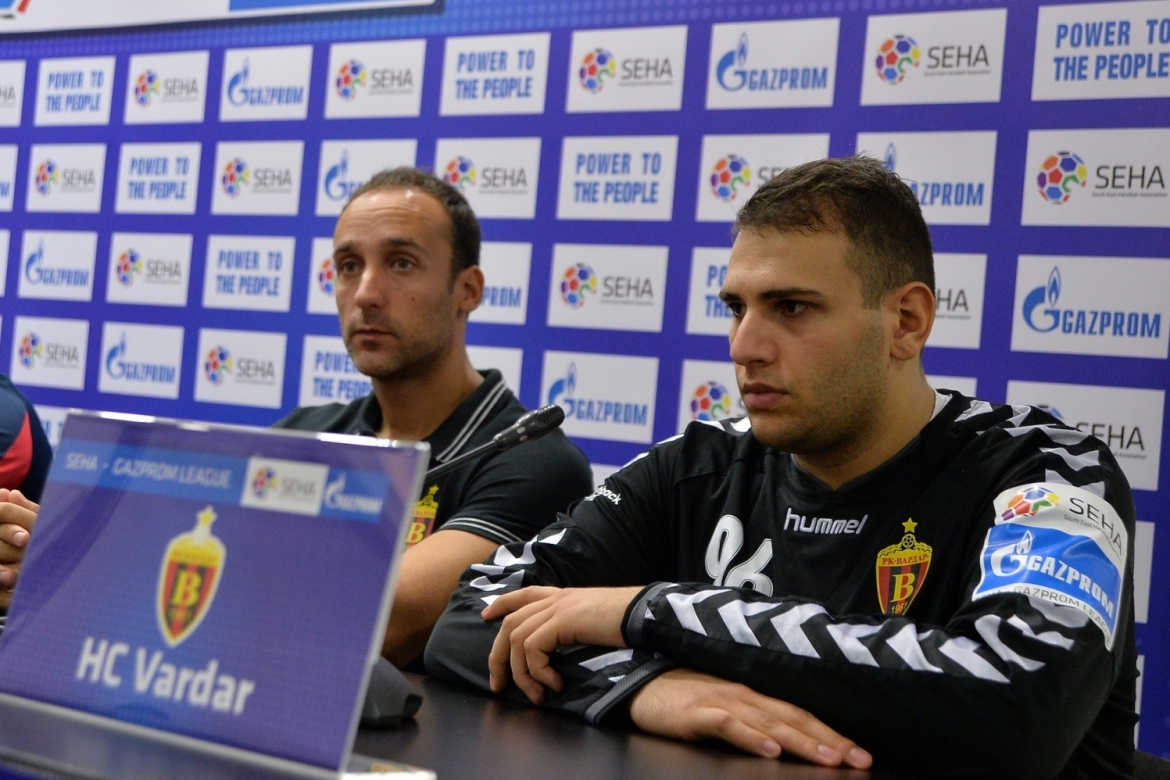 Vardar - Steaua Bucuresti 27:21 (15:11)
(Kristopans 5, Kiselev 5 / Vegar 6, Humet 5)
Ovidiu Mihaila, Steaua Bucharest coach:
We've committed too many turnovers in the first allowing Vardar to score many easy counter-attack goals. In the second half we've given our best to minimize all the mistakes and in the end I feel like the outcome is not that bad for us considering the quality opponent obviously possesses. We're happy about the chance to play in a league like this gathering a lot of experience match in – match out and hopefully we'll be able to win the match here in Skopje against Vardar next season.
Tudor Stanescu, Steaua Bucharest player:
Well-deserved win for Vardar in the end. It was a good match overall and I believe clashes like this are only helping us grow. It's simply something unique to play Vardar and we all tried to deliver best possible performance. Now it is time for us to prepare for domestic league matches.
Roberto Garcia Parrondo, Vardar coach:
It's important to win matches like this. Steaua have a good team and we've delivered a solid performance overall. Even the players who usually don't get as much chance to prove what they can showed what they're capable of and that's great. I'm satisfied.
Dejan Milosavljev, Vardar goalkeeper:
All matches are important for us and we always go out there with the intention to deliver the best possible outing. We're growing from match to match and what's great is that even players who usually don't play as much delivered a good performance today. I hope we'll keep up with a good tempo, especially because of our amazing fans.