EHFCL Round 3 recap: Vardar beat Veszprem, Tatran better than Metalurg
30.09.2018.

•

SEHA League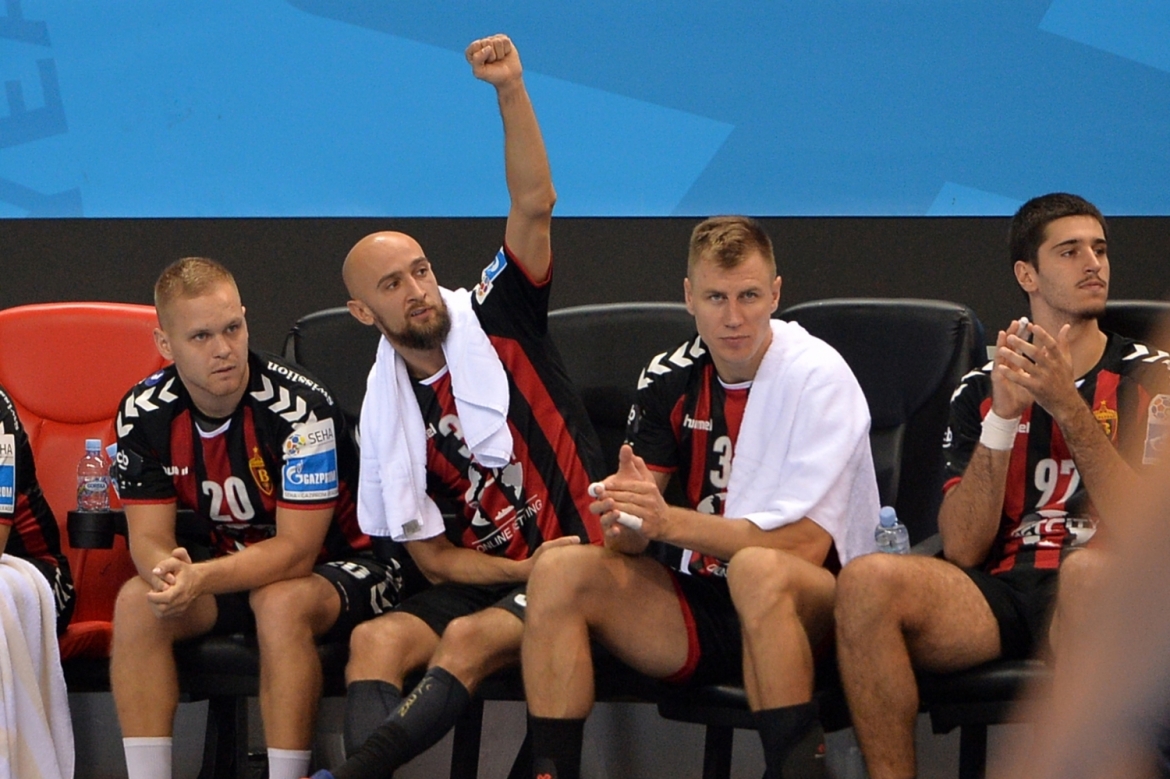 It was another terrific round of EHF Champions League, especially for two SEHA – Gazprom League sides. Vardar and Tatran Presov recorded their third consecutive wins in the competitions and can be very proud with how their seasons have kicked off. Here is how everyone did in the past week.
Group A: Rhein-Neckar Loewen - Meshkov Brest 33:27 (18:13)
After beating the reigning European champions last week, Meshkov Brest did not manage to do the same in Germany. The Lions were brilliant throughout the entire match, especially offensively and won the match deservedly. With 18 goals in the first half, there was no way back for the Belarusians who find themselves with 2 wins and 1 loss so far in the competition. Again, Sime Ivic and Alexander Shkurinskiy did a great job, scoring 7 goals each in Meshkov's first loss in EHFCL this season.
Group A: Telekom Veszprem – Vardar 25:27 (11:13)
Another spectacular win for the 2017 European champions. It was one of the best matches seen this season, and Vardar recorded another win to continue their amazing winning streak to start the season. In a repeat of the 2017 SEHA – Gazprom League final, Vuko Borozan stood out with 5 goals and plenty of assists. Timur Dibirov was also terrific with 6 goals. Arpad Sterbik played his first match against Vardar since moving to Hungary in the summer and kept his team close in this one with 7 big saves.
Group B: PPD Zagreb – Paris Saint-Germain 21:32 (9:15)
After a sensational victory in Germany against Flensburg, PPD Zagreb fell to PSG in Arena Zagreb on Saturday. The star-studded French team was better right from the start, despite the Croatians giving all they have. Luka Karabatic had 8/8 in this one, with the former PPD Zagreb player Luka Stepancic providing good help scoring 3 goals. Zlatko Horvat was Zagreb's top scorer with 4 goals. The Croatian champions will face Skjern next weekend, after they square off with Metalurg in the SEHA – Gazprom League.
Group C: Metalurg – Tatran Presov 24:29 (12:13)
In the first SEHA duel in the Champions League, Tatran Presov continued their incredible run to start the season. It's their third win in the strongest club competition, which speaks volumes about their improvement under Slavko Goluza. On the other hand, Metalurg are still searching for their first win in all competitions. However, Brestovac's young squad displayed some very good moments in both SEHA – Gazprom League and EHF Champions League, which is a very good sign for the fans of Macedonian vice-champions. In the third win for Slovakians, Ante Babic was very good with 6 goals. Stranovsky and Lapajne added 4 goals each. On the other side, Jaganjac, Tankoski and Serafimov scored 5 each for Metalurg.