Cervar: 'Match against Metalurg will surely be full of emotions for me'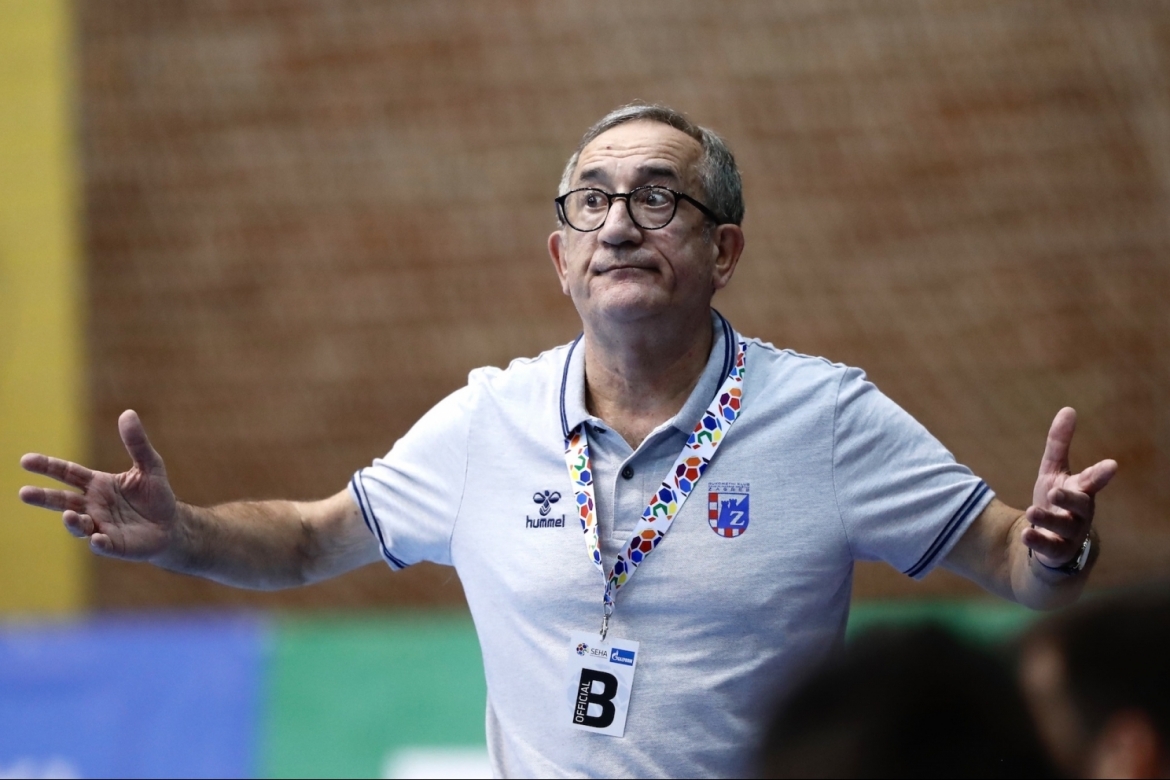 In the last match of SEHA Tuesday, PPD Zagreb will in Sutinska vrela sports hall (20.45 CET) welcome Macedonian vice-champions Metalurg Skopje. Match will surely be special for Lino Cervar as he will for the first time play against a team he coached during the last eight seasons.
Both teams are entering the match after Champions League losses last weekend as Zagreb fell eleven goals short against PSG while Metalurg failed to stun favored Tatran Presov at home which is why it will be interesting to see who will manage to gain positive momentum ahead of upcoming challenges.
Lino Cervar, PPD Zagreb coach:
This obviously won't be just another match for me as we'll play the team I coached for the last eight years which is why this game will be full of emotions for me as I carry a lot of great memories from the time I've spent in Skopje. I was there during all those shiny times but also during those not as shiny. Tomorrow we'll play a young, quality team led by our national team player Halil Jaganjac which also features two more of our players Milicevic and Tokic. I'd also like to mention goalkeeper Tomovski, Velkovski, Serafimov and Lazarovski as well as all the other young players which are the future of Macedonian handball. Their results are maybe not the best this season but it's clear they'll only rise as the time goes. They were able to stay close to Tatran all the way until the end and we must respect their unity, enthusiasm and will to prove what they're capable of. We'll make a few roster rotations from the match against Paris but I'm still not sure about who will play on Tuesday. Good thing is the fact Matej Hrstic will return after recovering from an injury but I'm still not sure whether we'll be able to count on him against Metalurg or next weekend against Skjern.
Josip Eres, PPD Zagreb player:
I feel like we must do everything we can in order to enter the match fully focused to be able to prove the favorite role on the court and grab three new points. In case coach decides to give more experienced players some time to rest and puts his trust in us younger players we must do everything we can to prove we're capable of delivering the kind of performance he wants to see from us. Metalurg have a young, good team which surely knows how to take advantage of every chance which is why we mustn't underestimate them as it might prove to be costly in the end.
Danilo Brestovac, Metalurg coach:
We'll try to play our best handball against Zagreb. They clearly have a better roster than we do at the moment but we'll look to improve our game, try to reach the next level and see what it eventually brings us.
Tomislav Jagurinovski, Metalurg player:
We've played a tough Champions League match against Tatran Presov on Sunday and we didn't really have much time to rest and prepare for what's ahead. Goal against Zagreb is to play best we can obviously but also to gather experience and overall improve. Goal is to play a good, fighting match and see what it brings us as coach said.