Strong start of the second half seals the deal for PPD Zagreb against Metalurg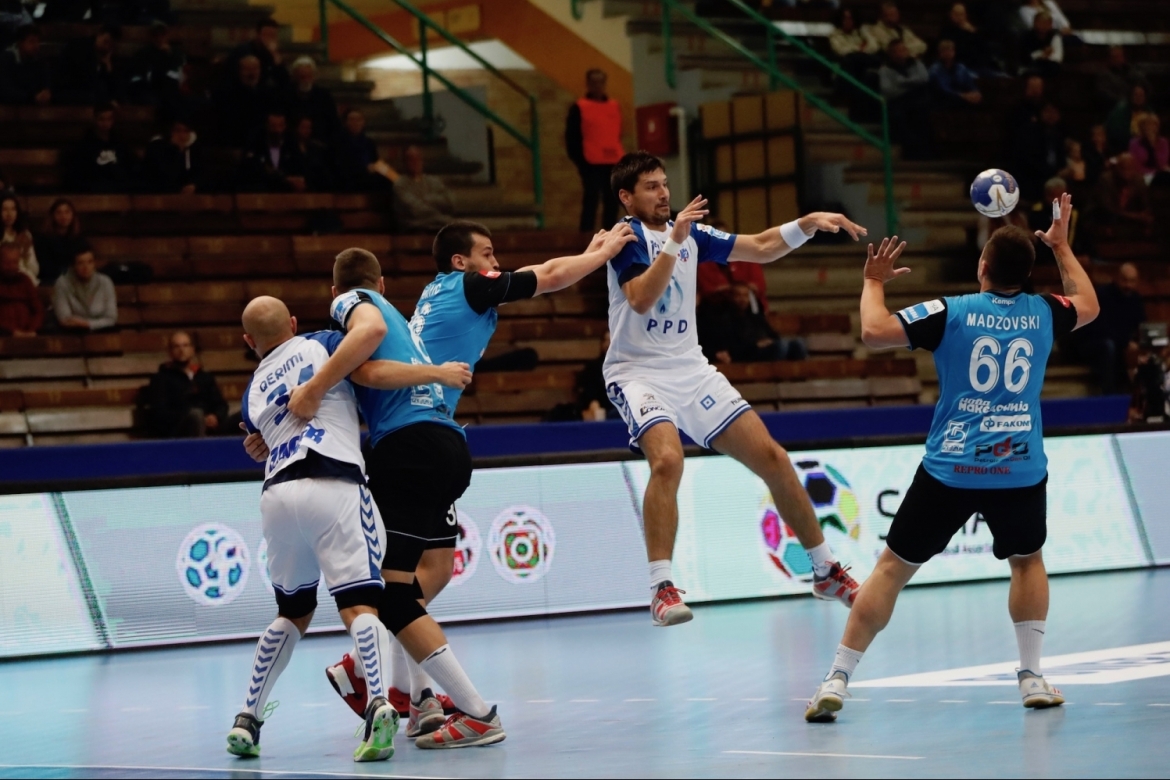 In the last match of SEHA Tuesday, PPD Zagreb celebrated a 26:22 win over Metalurg Skopje. 'Lions' have that way managed to rinse the bitter taste after a tough loss against Paris Saint-Germain a few days ago and raise self-confidence level ahead of the trip to Denmark where they will on Sunday play Skjern.
Hosts were not able to open the gap in the first, mostly due to a fine performance delivered by Metalurg's goalkeeper Martin Tomovski who had nine saves in the opening 30 minutes. However, in the first 13 minutes of the second half hosts scored eight goals in a row opening the gap to 19:11 and clearly sealing the deal in this one. Guests later managed to narrow the gap a little but winner of this one was without doubt already decided in the middle of the second. David Mandic was PPD Zagreb's best scorer of the day with six goals while Arber Qerimi did a fine job orchestrating home-team offense finishing the match with eight assists. Martin Serafimov and Bojan Madjovski on the other side netted four each for Metalurg while Martin Tomovski finished the match with 11 saves – as much as Urh Kastelic and Ivan Vekic in his SEHA debut had combined.
In the next round PPD Zagreb will face off against another Macedonian representative in the competition – reigning SEHA champs Vardar and Metalurg will welcome Zeleznicar Nis who have with their win over Izvidjac earlier today managed to pass coach Danilo Brestovac and his players in the standings.